ETHANOL BLENDING IN INDIA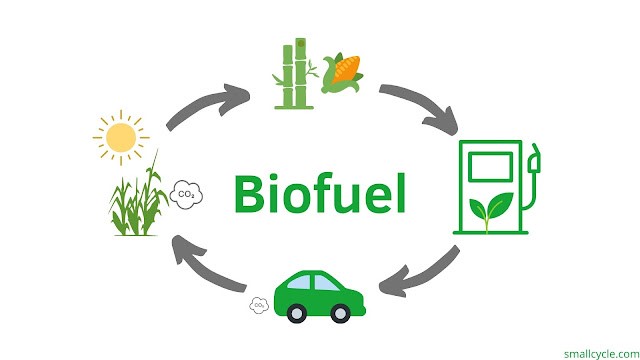 Disclaimer: Copyright infringement not intended.
Context
India's ethanol production program has seen significant progress in the last five years.

Quantities supplied by sugar mills/distilleries to oil marketing companies (OMCs) have increased substantially.

The program has diversified its raw material sources from cane molasses and juice to rice, damaged grains, maize, and millets.
Details
Ethanol and its Blending
Ethanol is a high-purity alcohol that can be blended with petrol for fuel purposes.

It differs from rectified spirit (94%) used in industries and extra neutral alcohol (96%) for potable liquor.
PM Modi's Announcement
Prime Minister Narendra Modi announced that India has achieved 20% ethanol-blended petrol and aims for nationwide coverage by 2025.

This move is part of India's efforts to promote ethanol as an eco-friendly and renewable fuel.
Cane Options and Ethanol Production
Sugar mills traditionally produced ethanol from 'C-heavy' molasses, containing around 40-45% sugar.

Mills can optimize sugar extraction to produce ethanol from 'B-heavy' molasses (50%-plus sugar) or ferment the entire cane's fermentable sugars into ethanol.
Diversification of Feedstocks
Ethanol supplies have surged from 38 crore liters in 2013-14 to an estimated 559 crore liters in 2022-23.

Feedstocks have diversified, including B-heavy molasses, direct sugarcane juice, rice, maize, and other foodgrains.
Ethanol Yields from Grains
Ethanol yields from grains are higher than from molasses.

Rice (450-480 liters/tonne), broken/damaged grains (450-460 liters/tonne), maize (380-400 liters/tonne), jowar (385-400 liters/tonne), and millets (365-380 liters/tonne) contribute to higher ethanol production.
Challenges in Grain Ethanol Production
Ethanol production from grains involves a longer process of converting starch into sucrose and simpler sugars before fermentation.

Molasses already contain sugars and are more straightforward to convert into ethanol.
Year-round Production with Multiple Feedstocks
Leading sugar companies have installed distilleries that can operate on multiple feedstocks, enabling year-round production.

This flexibility ensures a consistent ethanol supply throughout the year.
Differential Pricing Policy
The government's policy of differential pricing incentivizes the use of various feedstocks by fixing higher prices for ethanol produced from B-heavy molasses and sugarcane juice/syrup.

This compensates mills for reduced sugar production.
Boost in Ethanol Blending
The policy boost has resulted in a significant increase in ethanol blending with petrol, reaching 11.75% in 2022-23 compared to 1.6% in 2013-14.
New Demand for Grains
The incorporation of new feedstocks can create additional demand for grains like rice, barley, and millets.

States like Uttar Pradesh and Bihar, known for sugarcane and maize, respectively, can contribute to "fueling India" with ethanol.
Byproduct Benefits
Molasses-based distilleries have multi-effect evaporator (MEE) units that help in treating liquid effluent (spent wash).

The concentrated wash can be used as boiler fuel, and the ash contains potash suitable for fertilizers.

Grain distilleries produce distillers' dried grain with solubles (DDGS), a valuable animal feed product.
Biofuel
Definition
Biofuels are renewable fuels derived from organic materials, such as plants and animal waste, rather than fossil fuels like coal, oil, and natural gas.

They are considered a greener alternative to conventional fuels because they reduce greenhouse gas emissions and promote sustainability.
Purpose
The main purpose of biofuels is to provide a cleaner and more sustainable source of energy to replace fossil fuels, which contribute significantly to climate change and environmental degradation.

Biofuels also aim to reduce the dependence on imported oil and enhance energy security.
Types of Biofuels
Ethanol: Produced from fermenting sugars and starches found in crops like corn, sugarcane, and wheat.

Biodiesel: Made from vegetable oils, animal fats, or recycled cooking oil through a chemical process called transesterification.

Biogas: Generated from the anaerobic decomposition of organic matter, such as agricultural waste, sewage, and landfill gas.

Bioethanol: Derived from cellulosic biomass, such as wood, grasses, and agricultural residues, using advanced technologies.
Ethanol Blending
Meaning
Ethanol blending refers to the practice of mixing a certain percentage of ethanol with conventional gasoline or petrol to create blended fuels.

It is an effective way to reduce greenhouse gas emissions, improve air quality, and promote renewable energy usage in the transportation sector.
How it is done?
Ethanol blending is achieved by mixing ethanol with gasoline in specific proportions.

The most common blend is E10, which contains 10% ethanol and 90% gasoline.

Blends like E15 (15% ethanol), E85 (85% ethanol), etc., are also used in certain regions depending on the suitability of vehicle engines.
Different Generations of Biofuels
First Generation Biofuels

Derived from food crops, such as sugarcane, corn, soybeans, and vegetable oils.
Widely used and easily available, but criticized for potential competition with food production.
Examples: Biodiesel, bioethanol, and vegetable oil-based fuels.

Second Generation Biofuels

Produced from non-food feedstocks like agricultural residues, woody biomass, and waste materials.

Address concerns about food competition and offer more sustainable options.

Examples: Cellulosic ethanol, biobutanol, and biofuels from algae.

Third Generation Biofuels

Focus on using microorganisms and algae to convert sunlight into biofuels through photosynthesis.

Highly efficient in terms of land use and resource utilization.

Examples: Algal biofuels and cyanobacterial biofuels.

Fourth Generation Biofuels

Utilize advanced technologies to engineer microorganisms for biofuel production.
Aim for higher yields and cost-effectiveness compared to previous generations.
Examples: Synthetic biology-based biofuels and genetically engineered biofuels.
Ethanol Blended Petrol (EBP) Programme
Implementation Scope
The EBP Programme is implemented across India, except in the Union Territories of Andaman Nicobar and Lakshadweep islands.

Oil Marketing Companies (OMCs) sell petrol blended with 10% ethanol to promote eco-friendly and renewable fuel.
Government Interventions for Increased Ethanol Production
Since 2014, the government has taken multiple measures to boost indigenous ethanol production.

These interventions include reintroducing the administered price mechanism, opening alternate routes for ethanol production, amending the Industries (Development & Regulation) Act for smooth ethanol movement, reducing GST on ethanol for EBP, differential pricing based on raw material, extending EBP nationwide, and interest subvention schemes.
Expanded Raw Materials for Ethanol Production
In 2018-19, the EBP Programme allowed new raw materials for ethanol production, including B heavy molasses, sugarcane juice, sugar, sugar syrup, and damaged food grains (unfit for human consumption) like wheat and rice.

Different ex-mill prices of ethanol were fixed based on the raw material used.
Increase in Ethanol Procurement
The government's actions led to a significant increase in ethanol procurement by PSU OMCs.

Ethanol procurement increased from 38 crore litres in ESY 2013-14 to 188.6 crore litres in ESY 2018-19, achieving an average blend percentage of 5.00% in ESY 2018-19.
Addressing Ethanol Distillation Capacity Constraint
To achieve the target of 20% by 2030, the government identified a constraint in available ethanol distillation capacity.

The Department of Food and Public Distribution (DFPD) introduced a Scheme to extend financial assistance to sugar mills for enhancing and augmenting ethanol production capacity.
Long Term Ethanol Procurement Policy
The Ministry of Petroleum and Natural Gas (MoP&NG) issued a Long Term Ethanol Procurement Policy under the EBP Programme on 11th October 2019 to provide a strategic roadmap for achieving higher ethanol blending in petrol.
PRACTICE QUESTION
Q. How has the government's intervention and policy measures contributed to the increase in ethanol production? (150 Words)
https://indianexpress.com/article/explained/explained-economics/the-ethanol-impetus-8856449/