OFFSHORE AREAS MINERALS (DEVELOPMENT and REGULATION) AMENDMENT BILL 2023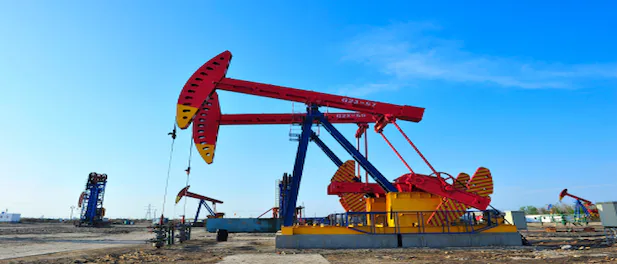 Copyright infringement not intended
Context: The Offshore Areas Minerals (Development and Regulation) Amendment Bill aims to regulate the exploration and exploitation of minerals in the offshore areas of India, which are the areas beyond the territorial waters up to the exclusive economic zone and the continental shelf.
Details
The Bill proposes to amend the Offshore Areas Mineral (Development and Regulation) Act, 2002, which was enacted to provide for the development of mineral resources in the offshore areas in the interest of national security and strategic purposes.
The Coal and Mines Minister said that the Bill aims to create a level playing field for all stakeholders and ensure optimal utilization of offshore mineral resources. He also said that the Bill will boost India's self-reliance in strategic minerals and enhance its maritime security.
Key provisions and changes introduced by the Bill
Introduction of Composite License
The Bill introduces a composite license which combines the rights for exploration and production. Licensees under this category are required to complete exploration activities within three years, with the possibility of a two-year extension. If mineral resources are discovered, the licensee can be granted one or more production leases for the explored area. This will reduce the administrative burden and encourage investment in offshore mineral exploration.
Maximum Area Limits
The Bill sets maximum area limits for exploration and production activities under a single composite license. The maximum area for exploration is set at 30 minutes latitude by 30 minutes longitude, and for production, it is set at 15 minutes latitude by 15 minutes longitude. This will ensure that the offshore areas are optimally utilized and prevent monopolization by a few licensees.
Validity of Concessions
While the existing Act provides a production lease for up to 30 years, extendable for an additional 20 years, the Bill extends the validity of both production leases and production leases under a composite license to 50 years. This will provide long-term certainty and stability to the licensees and facilitate long-term planning and investment in offshore mineral development.
Mandatory Auction for Certain Concessions
The Bill introduces competitive bidding as the mandatory method for granting production leases and composite licenses to private entities. It renders existing applications for production leases void and disqualifies exploration license holders from acquiring a production lease on the explored area. This will ensure fair and transparent allocation of offshore mineral resources and prevent undue favouritism or corruption.
Mining in Reserved Areas
The Bill allows the government or government companies to be granted composite licenses or production leases in reserved offshore areas. Joint ventures of government companies are also eligible under specific conditions. Reserved areas are those that are not open for bidding or have been relinquished by previous license holders. This provision aims to facilitate the development of strategic minerals and enhance national security.
Mining of Atomic Minerals
The Bill restricts the grant of exploration, production, and composite licenses for atomic minerals to the government or government companies. Atomic minerals are defined as those containing uranium, thorium, pitchblende, and other specified minerals. This provision aims to safeguard the national interest and prevent the proliferation of nuclear materials.
Standard Area of Blocks
The size of offshore mining blocks is reduced from five minutes latitude by five minutes longitude to one minute latitude by one-minute longitude. The maximum area that an entity can acquire under all concessions is limited to 45 minutes latitude by 45 minutes longitude. This provision aims to increase the number of blocks available for bidding and promote competition and efficiency.
Offshore Areas Mineral Trust
The Bill establishes the Offshore Areas Mineral Trust, to which concession holders are required to make payments in addition to any royalty. The funds collected will be used for specific purposes, including offshore exploration, research on mitigating ecological impacts, and disaster relief. This provision aims to ensure the sustainable development of offshore minerals and protect the environment and local communities.
Increase in Fines
The Bill increases fines for various offences. For example, conducting activities without a permit or license, which was punishable with imprisonment of up to five years, a fine of up to Rs 50,000, or both under the existing Act, now carries a fine ranging from Rs 5 lakh to Rs 10 lakh. This provision aims to deter illegal and unauthorized activities and ensure compliance with the law.
Conclusion
The Bill is expected to bring about a paradigm shift in the offshore mineral sector in India. It will create a conducive environment for attracting investment and technology, boost exploration and production activities, generate employment opportunities, enhance revenue collection, and ensure the conservation and management of offshore resources.
Must-Read Articles:
CRITICAL MINERALS FOR INDIA: https://www.iasgyan.in/daily-current-affairs/critical-minerals-for-india
PRACTICE QUESTION
Q. What is the significance of promoting sustainable mining practices, and what are the key challenges that must be overcome to achieve them? Furthermore, how can industries and governments collaborate to pave the way forward towards a more environmentally and socially responsible approach to mining?"
https://indianexpress.com/article/india/lok-sabha-passes-bill-to-provide-fixed-50-year-production-lease-for-offshore-minerals-8871608/