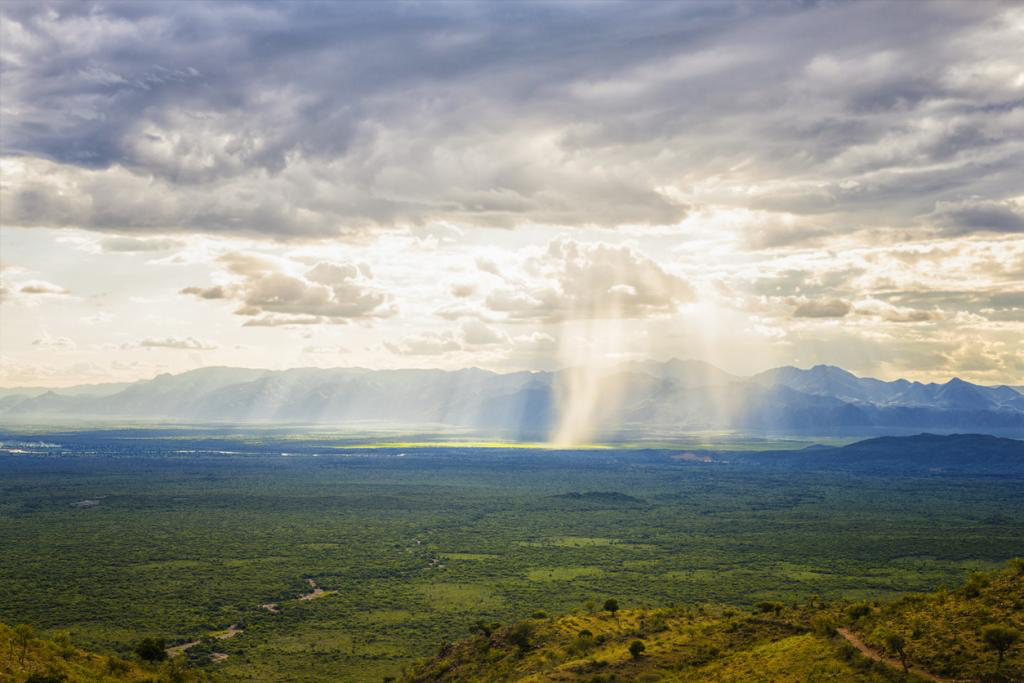 Disclaimer: Copyright infringement not intended.
Context
Climate forecast for the Greater Horn of Africa region, focusing on the period from October to December 2023.
Details
The Greater Horn of Africa region is predicted to experience heavy rains from October to December 2023.

The forecast was released by the Intergovernmental Authority on Development (IGAD) Climate Prediction and Applications Centre (ICPAC) during the 65th Greater Horn of Africa Climate Outlook Forum (GHACOF65).

The forecast attributes the wet conditions to El Niño and the developing Indian Ocean Dipole.

ICPAC provides climate services to 11 East African countries and is accredited by the World Meteorological Organization (WMO).
Forecast Details
Wetter-than-usual conditions due to El Niño

are expected across most parts of the Greater Horn of Africa.

Southern Ethiopia, eastern Kenya, and southern Somalia

are likely to experience heavy rainfall.

Drier conditions

are forecasted for isolated areas of southwestern Uganda and southwestern South Sudan.

Below-average rainfall is expected for various areas, including Eritrea, central and northern Ethiopia, Djibouti, Western Kenya, South Sudan, Sudan, and Northern Uganda.

The vital rainfall season occurs from October to December and contributes significantly to the annual total rainfall.
Regional Variations
Early rainfall is anticipated for eastern Kenya, southern Somalia, and eastern Tanzania.

Rainfall may be average or delayed in northern Somalia, western Kenya, Uganda, southern South Sudan, Rwanda, Burundi, and north-western Tanzania.
Temperature Impact
El Niño is predicted to increase temperatures in many parts of the world, including Africa.
Potential Blessings and Curses
Increased precipitation may contribute to flooding after experiencing heavy rainfall from March to May 2023.

While heavy rains can benefit farmers and the agriculture sector, they can also lead to challenges.

Desert locusts are proliferating

in parts of the region, posing a threat.

Extreme weather-led devastation is a possibility, as seen during the 2015-16 El Niño event.

Governments and disaster management agencies are advised to prepare for torrential rains-led landslides, flash floods, and other challenges to save lives and livelihoods.
About Greater Horn of Africa
The Greater Horn of Africa is a geographic region located in the eastern part of the African continent.

It encompasses several countries and is characterized by diverse topography, cultures, and climates. This region holds significant geopolitical and environmental importance.
Geographical Scope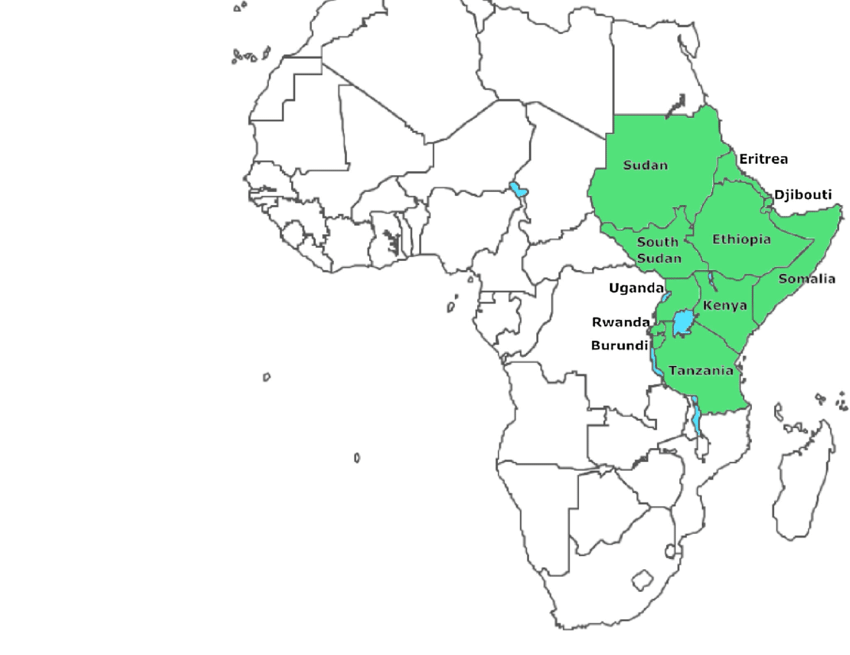 Disclaimer: Copyright infringement not intended.
The Greater Horn of Africa region includes countries situated in the northeastern part of Africa.

It spans across a vast area, extending from the Red Sea coastline to the Great Lakes region.
Countries in the Region
The Greater Horn of Africa includes the following countries:
Burundi

Djibouti

Eritrea

Ethiopia

Kenya

Rwanda

Somalia

South Sudan

Sudan

Tanzania

Uganda
Topographical Diversity
The region exhibits diverse topography, including highlands, lowlands, plateaus, and rift valleys.

It is home to various prominent geographical features such as the Ethiopian Highlands and the East African Rift System.
Cultural and Ethnic Diversity
The Greater Horn of Africa boasts a rich tapestry of cultures, languages, and ethnic groups.

Each country within the region has its own unique cultural heritage and traditions.
Climate Variability
The region experiences a wide range of climatic conditions due to its diverse geography.

Climates range from arid and semi-arid in the lowland areas

to temperate and tropical in the highlands and equatorial regions.
Socioeconomic Challenges and Opportunities
Challenges
Poverty:

Many countries in the region face high levels of poverty, with limited access to basic services and resources.

Political Instability:

Some countries have experienced political conflicts and instability, affecting regional peace and development.

Food Insecurity:

The region's agricultural sector is vulnerable to climate fluctuations, contributing to food insecurity.

Health Challenges:

Health issues such as disease outbreaks and limited healthcare infrastructure pose challenges to public well-being.
Opportunities
Natural Resources:

The region is rich in natural resources, including minerals, agriculture, and renewable energy potential.

Economic Growth:

With proper management, these resources can contribute to economic growth and development.

Tourism:

The diverse landscapes and cultural heritage offer potential for tourism growth.
Environmental Considerations
Climate Patterns and Variability
The region is impacted by various climate phenomena, such as El Niño and the Indian Ocean Dipole, leading to variable rainfall patterns.

These patterns influence agriculture, water availability, and livelihoods.
Conservation Efforts
The Greater Horn of Africa region includes important biodiversity hotspots, prompting conservation efforts to protect unique ecosystems and species.

Conservation initiatives address challenges such as habitat loss, poaching, and deforestation.
PRACTICE QUESTION
Q) How can regional cooperation and effective governance strategies mitigate the negative effects and harness the benefits of extreme weather patterns in the Greater Horn of Africa? (150 words)
https://www.downtoearth.org.in/news/after-3-years-of-drought-greater-horn-of-africa-to-get-early-heavy-rains-courtesy-el-nino-91403