31ST MEETING OF THE NORTHERN ZONAL COUNCIL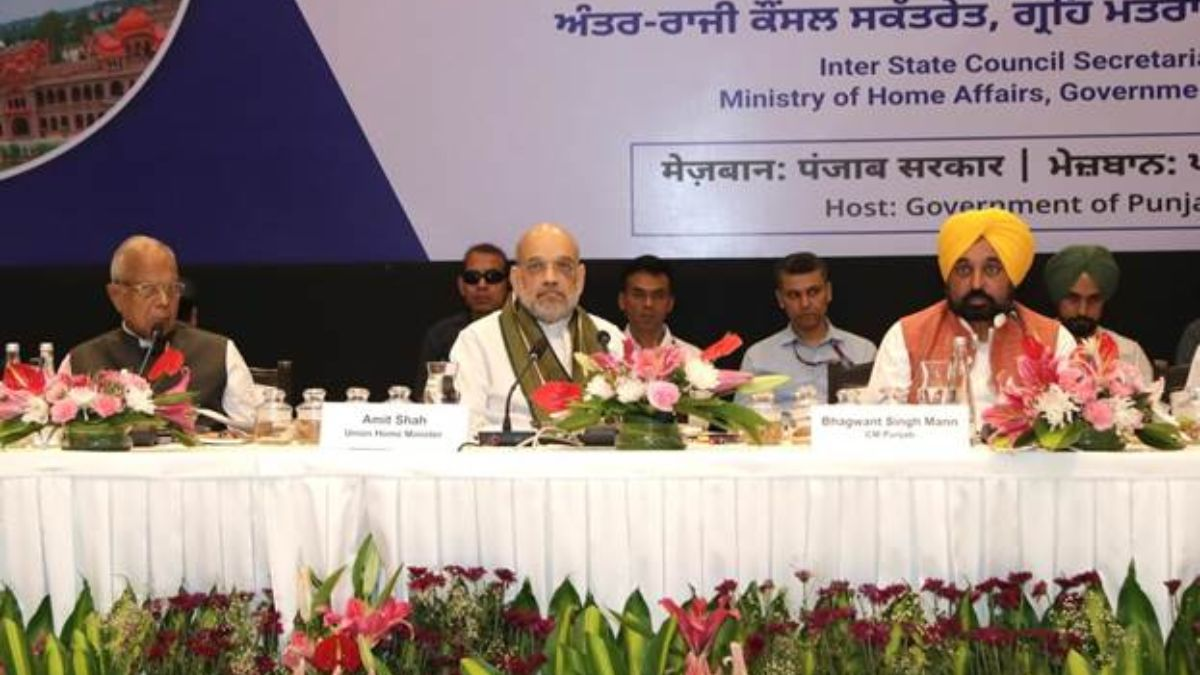 Copyright infringement not intended
Picture Courtesy: digpu.com
Context: The 31st meeting of the Northern Zonal Council, chaired by the Union Home Minister, took place in Amritsar, Punjab, on September 26, 2023. The Northern Zonal Council includes the states of Punjab, Haryana, Rajasthan, Himachal Pradesh, and the Union Territories of Delhi, Jammu and Kashmir, Ladakh, and Chandigarh.
Details
The Northern Zonal Council discussed a wide range of issues during its meetings, including matters related to the Bhakra-Beas Management Board, affiliation to Punjab University, road construction projects, canal projects, water sharing, infrastructure development, land acquisition, environmental and forest-related clearances, regional connectivity under the UDAN scheme, and other issues of common interest in the region.
Zonal Council
The Zonal Council meetings are organized by the Inter-State Council Secretariat under the Union Ministry of Home Affairs, in collaboration with the respective state governments. The meeting brought together Chief Ministers, senior ministers, Lieutenant Governors/Administrators of Union Territories, Chief Secretaries, and other senior officers from the participating states and Union Territories, as well as representatives from the Central Government.

Zonal Councils were established in 1957 to facilitate cooperation and communication on issues affecting two or more states or the Center and the States.

The Union Home Minister serves as the Chairman of these Zonal Councils, with Chief Ministers and Administrators/Lieutenant Governors of the respective regions serving as members. Additionally, each Zonal Council has a Standing Committee consisting of Chief Secretaries.

Zonal Councils provide a platform for regular dialogue and discussion, playing an advisory role and promoting mutual understanding and cooperation between states.
Must Read Articles:
ZONAL COUNCIL: https://www.iasgyan.in/daily-current-affairs/western-zonal-council-meeting
PRACTICE QUESTION
Q. What are the primary objectives of Zonal Councils in India, and how do they contribute to inter-state cooperation and coordination? What are some of the challenges faced by Zonal Councils, and how can these challenges be addressed to enhance their effectiveness in promoting regional development and governance?