GROUNDWATER EXPLOITATION LEADING TO LAND SUBSIDENCE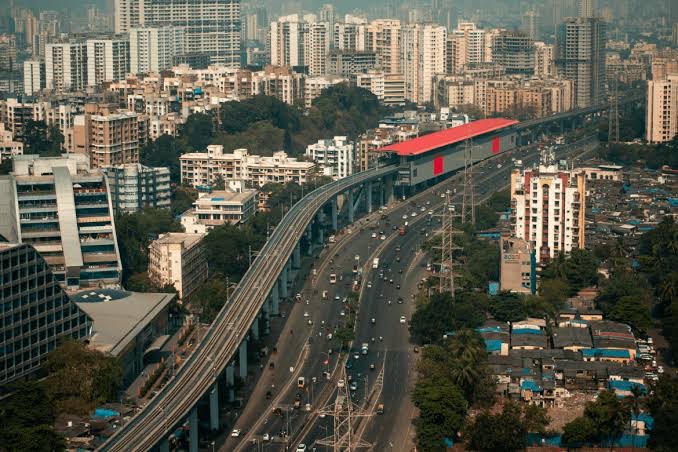 Disclaimer: Copyright infringement not intended.
Context
The issue of land subsidence caused by excessive groundwater extraction in various parts of India, both in urban and rural areas.
Details
Land subsidence as a consequence of excessive groundwater extraction

has become a pressing issue in India.

Several cities and rural areas are experiencing land deformation

, cracks in buildings, and declining groundwater levels.

Researchers have identified the Indo-Gangetic plain as highly prone to subsidence due to its stratified layers of sand and clay.
Urban Areas Facing Land Subsidence
Example of Kapashera, southwest Delhi, where excessive groundwater extraction caused cracks in buildings and land subsidence.

Monitoring by researchers showed land subsidence occurring at a rate of 17 cm per year in Kapashera.

Other urban areas like Chandigarh, Ambala, Gandhinagar, and Kolkata

have also reported land subsidence issues.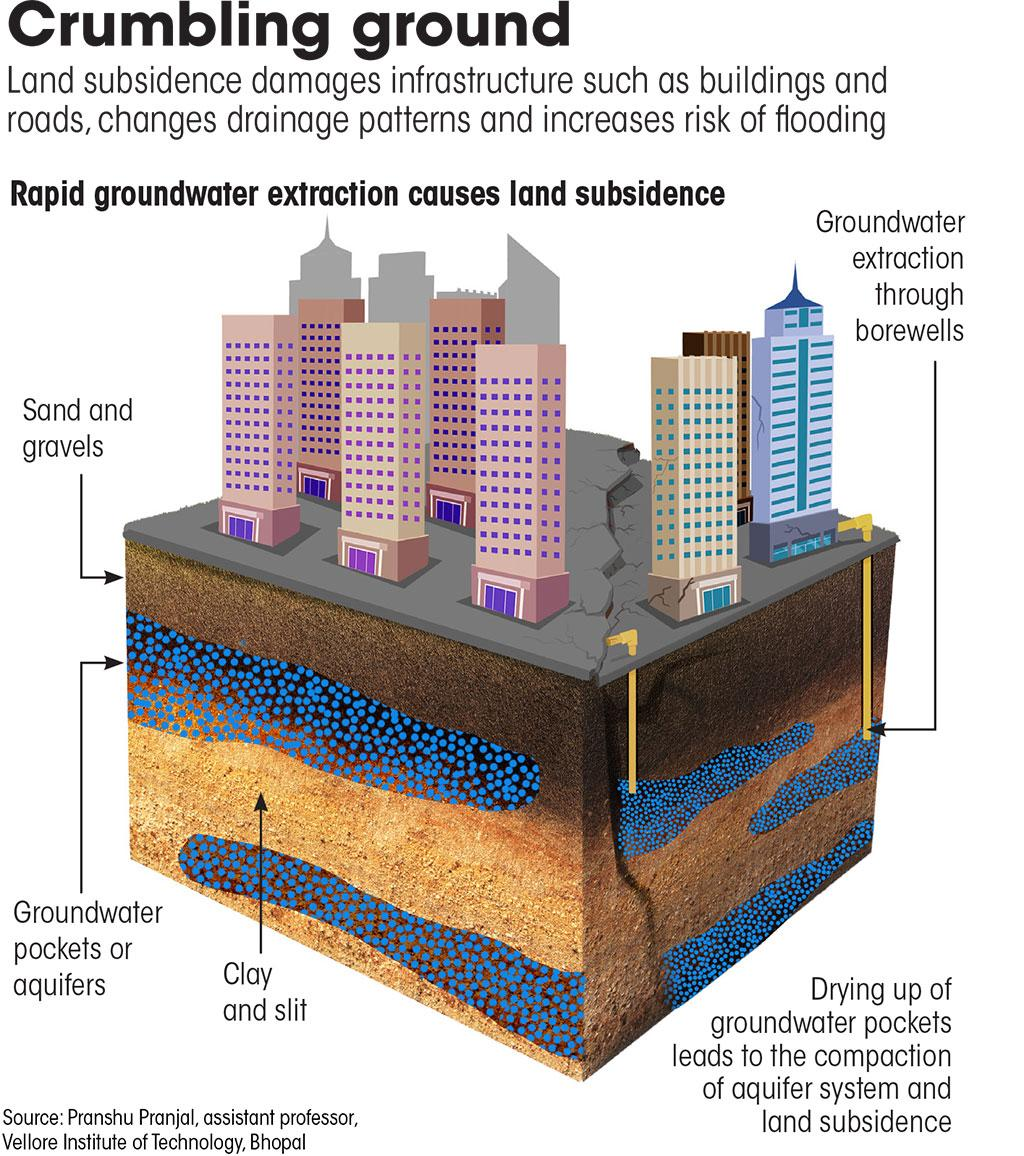 Disclaimer: Copyright infringement not intended.
Rural Areas Dealing with Groundwater Depletion
Punjab and Haryana are experiencing groundwater depletion

due to high agricultural reliance on irrigation.

Land deformation and cracked houses are prevalent in villages across these states.

Precipitation in the monsoon months is insufficient to recharge aquifers to previous levels.
Challenges in Recording Subsidence
Many areas with subsidence may not have been recorded yet.

Studying localized satellite images and groundwater extraction rates, along with ground verification, is complex and time-consuming.
State-Wise Changes in Groundwater Levels
DTE analysis reveals worsening groundwater levels in 10 states and Union Territories.

Punjab witnessed the most significant drop of 150 m between 2000 and 2022, followed by Meghalaya and Uttar Pradesh.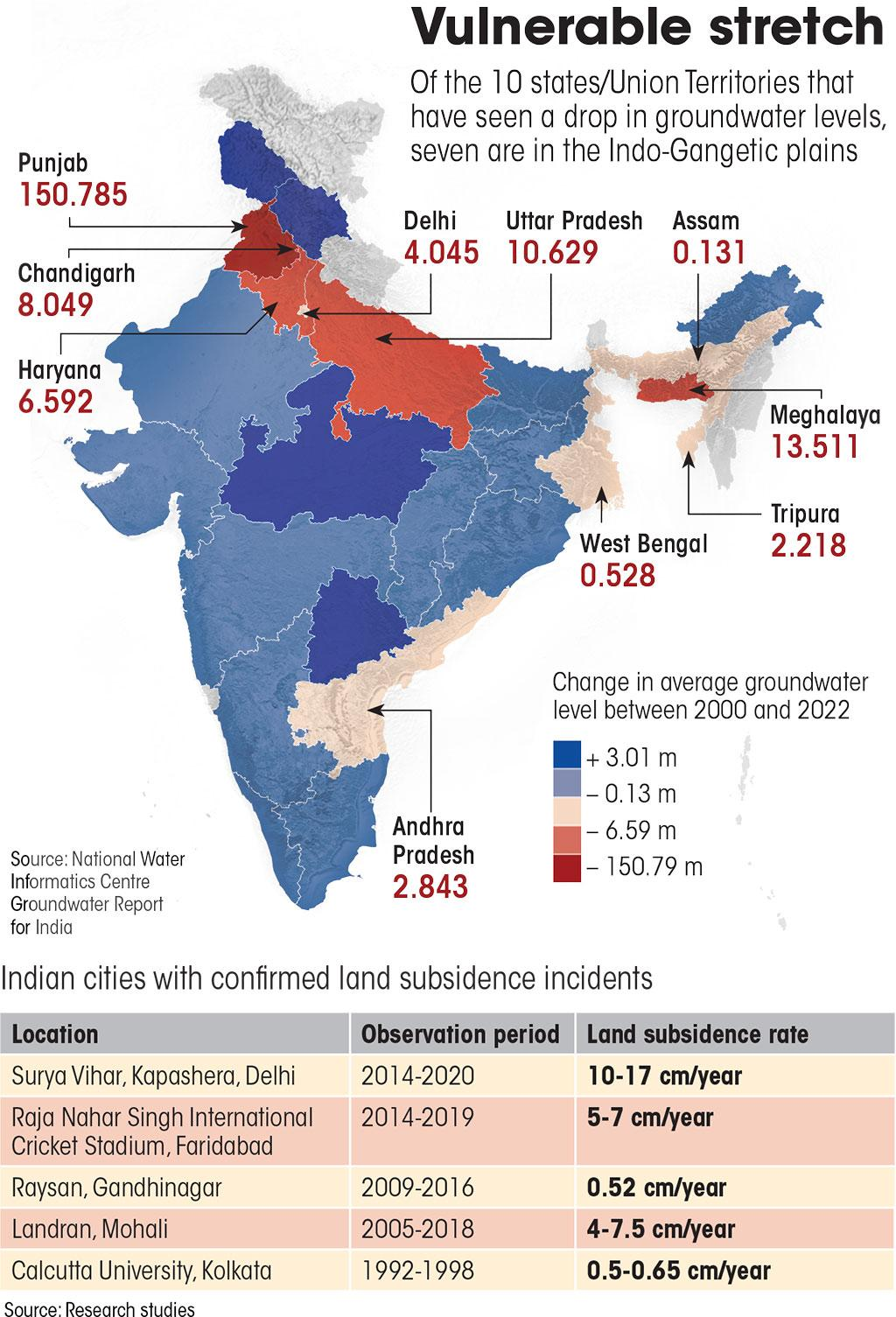 Disclaimer: Copyright infringement not intended.
Global Crisis of Land Subsidence
The first case of land subsidence due to groundwater extraction was reported in California, USA.

Southeast Asian megacities like Jakarta, Bangkok, and Ho Chi Minh City are facing severe subsidence issues.
Causes and Impacts of Land Subsidence
Human activities, particularly groundwater extraction, account for 60% of land subsidence cases worldwide.

Subsidence leads to damages to critical infrastructure, changes in drainage patterns, and increased flood risks.
Solutions to Address Land Subsidence
Groundwater recharge cannot reverse land subsidence, so the focus should be on arresting over extraction.

Implement water budgeting

for high-risk regions to monitor and manage water use effectively.

Revive water bodies to aid groundwater recharge and mitigate subsidence effects.
PRACTICE QUESTION
Q) Discuss the factors leading to land subsidence and its implications on infrastructure, environment, and communities. (150 words)
https://www.downtoearth.org.in/news/urbanisation/writing-on-the-wall-groundwater-exploitation-is-triggering-subsidence-in-indo-gangetic-plain-90523