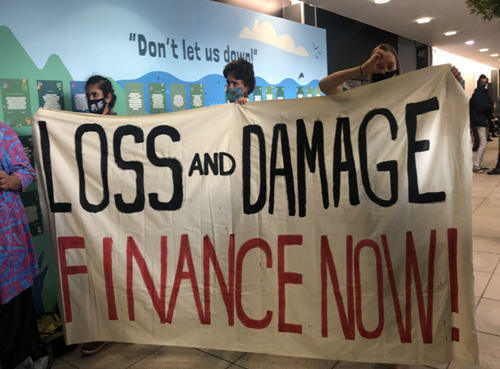 Copyright infringement not intended
In News
Pakistan is facing the worst flooding disaster in its history, now the country is demanding reparations or compensation, from the rich countries that are mainly responsible for provoking climate change.

Pakistan's Minister for Climate Change has said that Pakistan makes negligible contributions to global warming, but still, it has been among the most vulnerable to climate change.

The floods have already claimed over 1,300 lives and caused economic damage worth billions of dollars.
Details
The principles behind Pakistan's demand for reparations appear to be fairly well-established in Environmental Justice.

Pakistan is not alone in making this demand. Nearly the entire developing countries, mainly the small island states are insisting on setting up an international mechanism for financial compensation for loss and damage caused by climate disasters.

The topic has come up frequently at international climate change negotiations and on other platforms.

The demand for compensation for loss and damage from climate disasters is a stretching of the universally acknowledged "Polluter Pays" principle that makes the polluter liable for paying not just for the cost of remedial action, but also for compensating the victims of environmental damage caused by their actions.

The responsibility falls on those rich countries that have contributed most of the greenhouse gas emissions since 1850, generally considered to be the beginning of the industrial period.

The United States, European Union, UK, Russia, Canada, Japan, and Australia's combined contribution goes past 65% or almost two-thirds of all emissions.

Currently, India is the third largest emitter, accounting for only 3% of historical emissions. China is the world's biggest emitter for over 15 years now and has contributed about 11% to total emissions since 1850.
https://indianexpress.com/article/explained/explained-climate/the-idea-of-climate-reparation-8135293/
https://t.me/+hJqMV1O0se03Njk9