WHO Global Summit on Traditional Medicine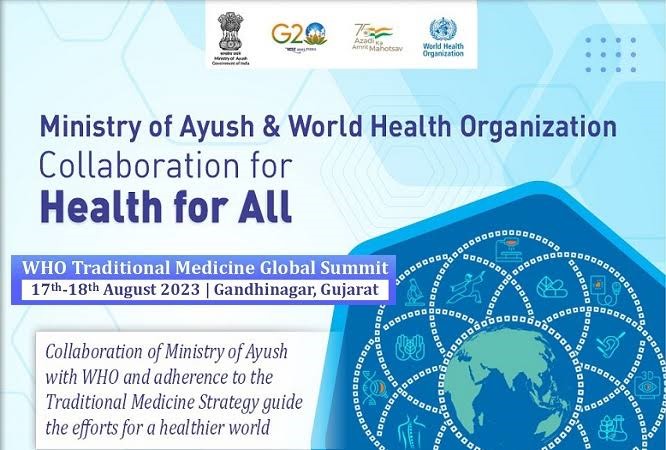 Disclaimer: Copyright infringement not intended.
Context: First-ever WHO Global Summit on Traditional Medicine to be held in Gandhinagar, Gujarat.
About Global Summit on Traditional Medicine
The Ministry of Ayush and the World Health Organisation is organizing the two-day Summit, on the 17th and 18th of August 2023 in Gandhinagar, Gujarat.

The summit will explore the role of traditional, complementary and integrative medicine in addressing pressing health challenges and driving progress in global health and sustainable development.

Health ministers from 30 countries will attend this two-day event.

It is expected to be one of the largest gatherings of its kind, bringing together participants from over 90 countries, distinguished members of academia, government representatives and significant players from the traditional medicine sector.
Importance of traditional medicines
88% of all countries

are estimated to use traditional medicine, such as herbal medicines, acupuncture, yoga, indigenous therapies and others.

One hundred seventy States report the use of traditional medicine, and their priority request to WHO is for evidence.

Traditional medicine has been an integral resource for health for centuries in communities around the world, and it is still a mainstay for some with inequities in access to conventional medicine.

Traditional medicine is also part of the growing trillion-dollar global health, wellness, beauty, and pharmaceutical industries.

Over 40% of pharmaceutical formulations are based on natural products and landmark drugs, including aspirin and artemisinin, originated from traditional medicine.

The contribution of traditional medicine to national health systems is not yet fully realized, as millions of accredited traditional medicine workers, facilities, expenditures and products are not fully accounted for.
Progress in Traditional medicine
Evidence-based research is being done in the field of AYUSH in dealing with diseases like cancer, TB, communicable diseases and women and child health with a scientific approach.

In the last 9 years, India has developed eight folds in the field of traditional medicine. By the end of the year, more than 12,500 Ayush-based Health & wellness centres will be functional across the nation, out of which 8,500 are already in place.

The Ayush visa will facilitate global access to Indian traditional medicine systems and will usher in a new era of comprehensive healthcare.

Ayush Exhibition Zone promises to be an immersive experience with innovative and interactive kiosks.
Way ahead
With India holding the current G20 presidency, the nation's strengths in healthcare should be highlighted.

Efforts need to be focused on maximizing its contribution to the global healthcare sector.

India's approach to holistic healthcare through modern and Ayush medicine.

The sociocultural practice and biodiversity heritages of traditional medicine are invaluable resources to evolve inclusive, diverse sustainable development. Therefore their biodiversity must be protected.

Evidence and Data to inform policies, standards and regulatory frameworks for safe, cost-effective and equitable use needs to be developed.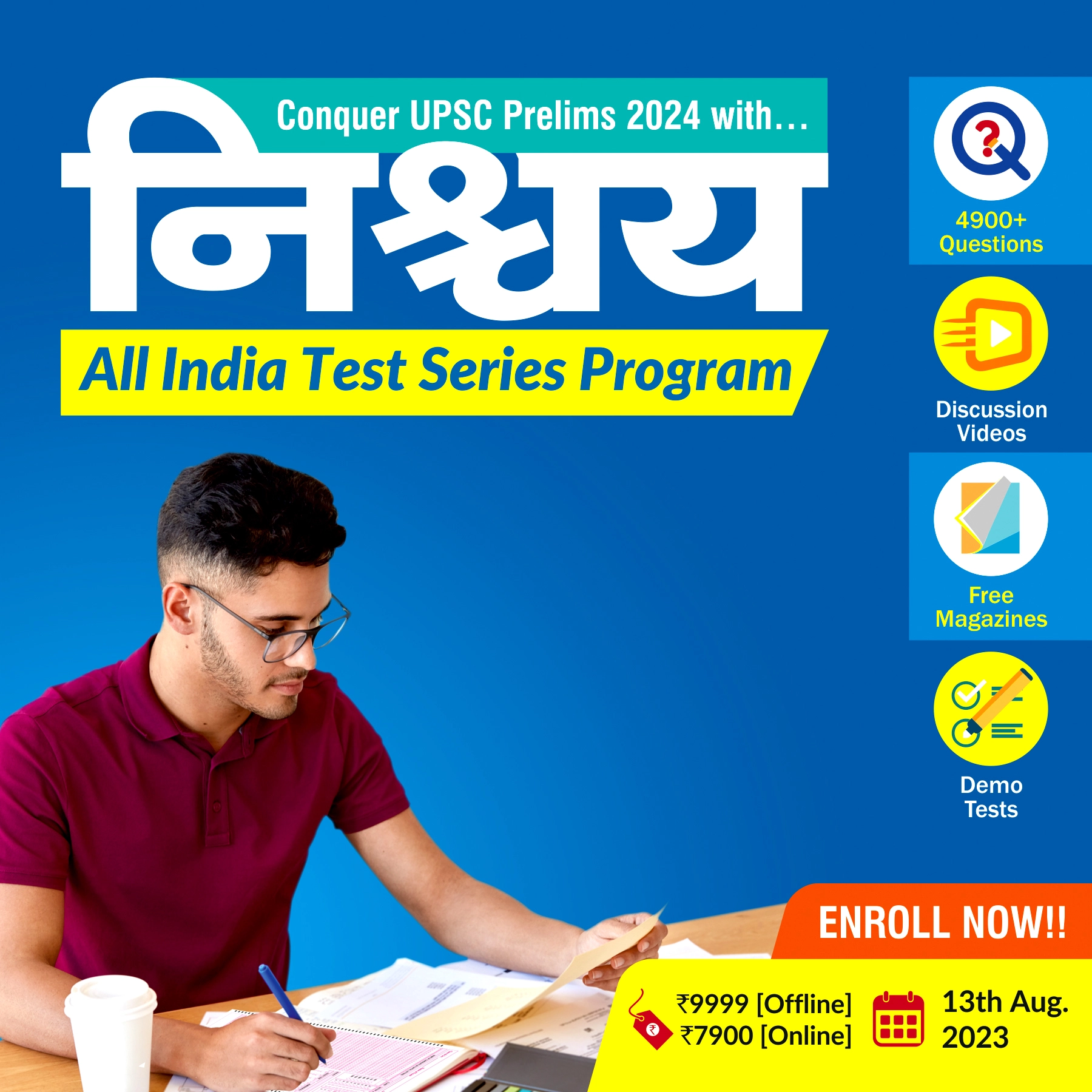 Global Centre on Traditional Medicines
Global Centre on Traditional Medicines in Jamnagar, Gujarat,

established by the WHO, is the first such center in a developing country.

It was inaugurated in 2022 as the United Nation's first and largest traditional medicine outpost in any developing country.
Benefits
To position AYUSH systems across the globe

To provide leadership on global health matters pertaining to traditional medicine.

To ensure quality, safety and efficacy, accessibility and rational use of traditional medicine.

To develop norms, standards, and guidelines in relevant technical areas, tools and methodologies, for collecting data undertaking analytics, and assessing impact. Envisage WHO TM Informatics Centre creating a collaboration of existing TM Data banks, virtual libraries, and academic and research institutes.
India's investment
India is a lead investor in the WHO Global Centre for Traditional Medicine.

India has committed an estimated US$ 250 million to support the Centre's establishment, infrastructure and operations.
Conclusion
India's contribution to the world's well-being is immense. Many Yoga Centers have come up in far-flung regions of the globe, enhancing their healthcare. The G20 is a unique opportunity to showcase India's leadership in the field of traditional medicine.
PRACTICE QUESTION
Q. The recent developments in the field of traditional medicines in India has highlighted the importance and the immense contribution of India to the world's well-being. Critically analyze the statement highlighting the importance of traditional medicines today. ( 250 words)