UDHAMPUR-SRINAGAR-BARAMULLA RAIL LINK (USBRL) PROJECT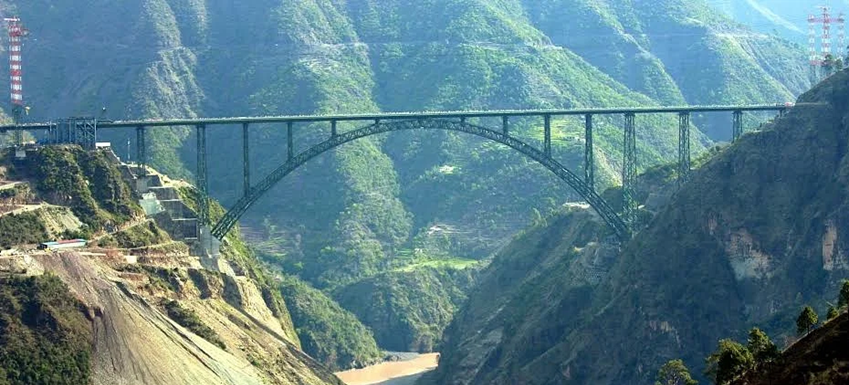 Copyright infringement not intended
Context: The Katra-Banihal route, which will link the Kashmir valley with the rest of India, is nearing completion as around 95% of the work has been done, according to a statement by the Northern Railways.
Details
The USBRL project is a broad-gauge railway line that will connect the Kashmir region with the rest of India through the Himalayas. The project was sanctioned in 1994-95 and has a total length of 272 km, out of which 161 km has been commissioned. The remaining 111 km, from Katra to Banihal, is 95% complete and work is in full swing.
The Katra-Banihal section is the most challenging part of the project, as it passes through difficult terrain and geology. It has 35 tunnels and 37 bridges, including the Anji Khad Bridge, which is the first and only cable-stayed rail bridge in the country, and the Chenab Bridge, which is the world's highest rail bridge.
Significance
The railway line will provide an all-weather, comfortable, convenient and cost-effective mass transportation system for the people of the northernmost region of the country.

It will also boost the economic and social development of the region.
The project is expected to be completed by December or January and will link Kashmir to the rest of the country through rail. This will be a historic achievement for Indian Railways and a boon for the people of Kashmir.
Must-Read Articles:
ANJI KHAD BRIDGE: https://www.iasgyan.in/daily-current-affairs/anji-khad-bridge-19
https://www.news18.com/india/kashmir-railway-on-track-around-95-work-completed-on-katra-banihal-section-8278537.html