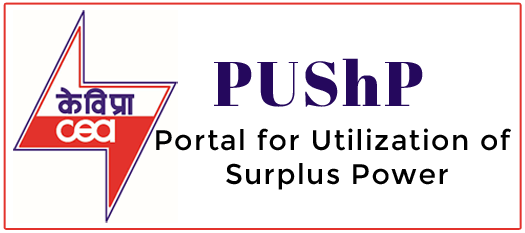 Copyright infringement not intended
Picture Courtesy: nationalsurpluspower.in
Context: The National Power Committee (NPC) in India has taken steps to address the lack of participation in the PUSHp portal, which is a mechanism for facilitating power transactions between states with surplus power and those facing power shortages.
Details
The PUSHp portal serves as a national-level generating capacity utilization mechanism to assist states experiencing power shortages in buying power from states with surplus power. Tariffs for power transactions on the portal are regulated and determined by relevant regulatory commissions.

To encourage broader participation, the NPC has urged states to provide suggestions for offering incentives to both buyers and sellers on the portal.

The regional power committees (RPCs) have been tasked with improving the attractiveness of the portal by suggesting incentive mechanisms, especially for units under reserve shutdown (RSD).
Portal for Utilization of Surplus Power (PUShP)
PUShP is a unique initiative by the Ministry of Power and the Regulator to enhance power availability.

Distribution Companies (DISCOMs) can indicate their surplus power availability

in block times, days, or months on the portal.

DISCOMs in need of power can requisition surplus power from the portal.

The new buyer will pay both variable charges and fixed costs as determined by regulators.

Reassigning power to a new beneficiary will shift the entire fixed cost liability to them, relieving the original beneficiary of the obligation.

This approach reduces the fixed cost burden on DISCOMs and ensures better utilization of available generation capacity.
Must Read Articles:
POWER SECTOR: https://www.iasgyan.in/daily-current-affairs/power-sector
PRACTICE QUESTION
Q. What is the primary objective of the PUShP portal?
A) To regulate power prices in the market.
B) To enhance power availability during peak demand seasons.
C) To restrict the usage of surplus power by states.
D) To promote renewable energy generation.
Answer: B
Explanation: The primary objective of PUShP is to enhance power availability during peak demand seasons by facilitating the utilization of surplus power.
https://www.thehindubusinessline.com/companies/npc-favours-offering-incentives-for-buying-selling-power-on-pushp-portal/article67176845.ece