PRODUCTION-LINKED INCENTIVE (PLI) SCHEME FOR SOLAR CELL MODULES AND SEMICONDUCTORS
Copyright infringement not intended
In News
The Union Cabinet has recently approved a production-linked incentive (PLI) scheme to encourage the domestic manufacturing of solar cell modules to reduce the dependency on Chinese-made solar panels.

The Ministry of New and Renewable Energy is tasked with administering the programme.

Project bidders will get government support under the production-linked incentive (PLI) scheme to set up and run manufacturing facilities that will cover the entire production process from making the polysilicon cells, ingots, wafers and panels to assembling modules that are used to produce electricity.

Financial support under PLI will be disbursed to firms after they set up their manufacturing units and the funds disbursed over 5 years.

The cabinet also approved an initial fund of Rs 19,500-crore.

Out of total allocation, nearly Rs 12,000 crore was approved to incentivize the setting up of integrated manufacturing facilities, as there is no installed capacity to manufacture polysilicon and wafers (the raw material for solar panels) in India.
Semiconductor Chip:
Semiconductors have properties that are somewhere between conductors and insulators.

They are usually made up of silicon; they are used to power a wide range of devices - cars, laptops, smartphones, household appliances and gaming consoles.

Taiwan holds a virtual monopoly in the global chip manufacturing industry

. Other major centres include South Korea and the US.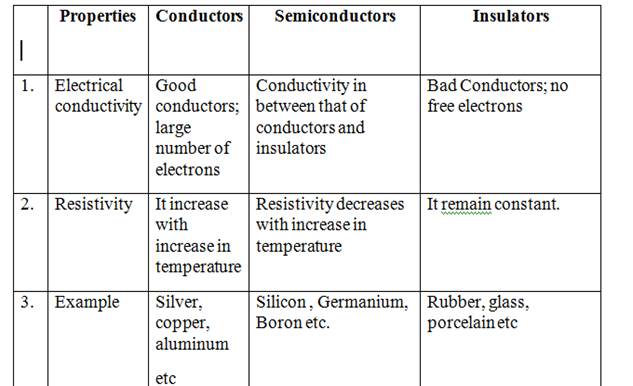 Manufacturing advanced logic chips requires extraordinary precision, along with huge long-term bets in a field subject to rapid change

.

Manufacturing a chip typically takes more than three months and involves giant factories, dust-free rooms, multi-million-dollar machines, molten tin and lasers.

Plants cost billions of dollars to build and equip, and they have to run flat-out 24/7 to recoup the investment.

A factory also gobbles up enormous amounts of water and electricity and is vulnerable to even the tiniest disruptions, whether from dust particles or distant earthquakes.

Basic Requirements for Chip Facility:

A clean environment, ie, low air particulate matter.

Adequate supply of clean, fresh water.

Uninterrupted and stable power supply.

Proximity to well-trained technical talent.
Way Forward
Production-linked incentive (PLI) scheme is estimated to manufacture nearly 65,000 MW of fully and partially integrated solar PV modules to be installed over 5 years.

It will help in attracting an investment of around Rs 94,000 crore.

It will directly provide employment opportunities to nearly 1, 95,000 persons and indirectly to around 7, 80,000 persons.

It would reduce the Import bill by nearly Rs 1.37 trillion, and also reduce the trade deficit and save valuable

Foreign Exchange Reserves

.

It will help India to fulfil its climate commitment made under the Paris climate Pact and achieve a net zero emissions target by 2070.
https://epaper.thehindu.com/Home/ShareArticle?OrgId=GT2AAB8P3.1&imageview=0
https://economictimes.indiatimes.com/news/economy/policy/union-cabinet-approves-change-in-pli-scheme-for-semiconductor-manufacturing/articleshow/94348051.cms