OVERSEAS CITIZENS OF INDIA (OCI)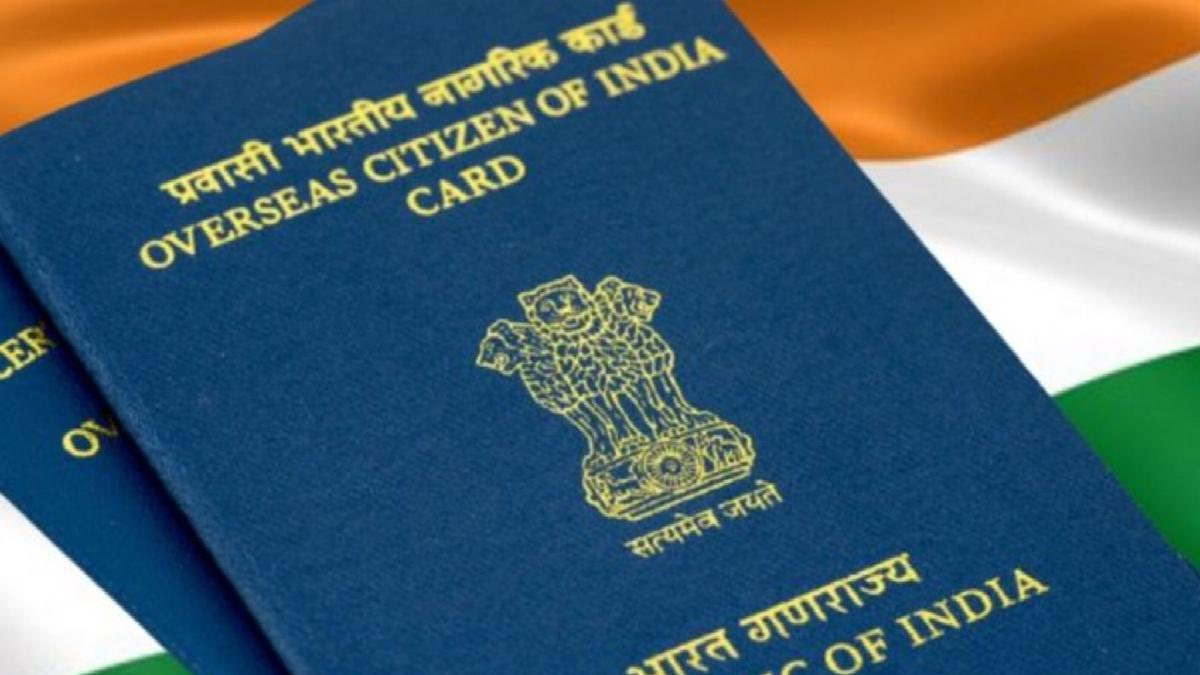 Copyright infringement not intended
Picture Courtesy: www.indiatodayne.in
Context: India is in the process of cancelling the registration of more than a dozen OCI card holders who are accused of engaging in pro-Khalistan activities and anti-India propaganda.
Key Highlights
This move comes in the context of an ongoing dispute between India and Canada. India has suspended visa services in its Canadian missions and has directed a reduction in Canadian diplomatic staff in India.

The Overseas Citizens of India (OCI) card is granted to overseas Indians. It provides various privileges, including long-term visa-free travel and stays in India.

OCI is not a dual citizenship scheme and does not confer any political rights.
Eligibility for OCI Card
The eligibility criteria for OCI card registration include individuals who were citizens of India on or after January 26, 1950 or those who were eligible to become Indian citizens on that date. It also includes descendants of Indian citizens, minor children of Indian citizens, and more. Spouses of foreign-origin citizens of India or OCI cardholders are also eligible.

Those individuals whose parents, grandparents, or great-grandparents were citizens of certain specified countries like Pakistan or Bangladesh are not eligible for OCI registration.
OCI cardholders are entitled to a number of benefits, including:
Multiple entries, multi-purpose, lifelong visa to visit India.

Parity with Non-Resident Indians (NRIs) in respect of economic, financial, and educational fields, except in matters relating to the acquisition of agricultural land or farmhouse or plantation properties.

The right to work in certain sectors, such as information technology, education, and research, without the need for a work permit.

They are treated at par with Indian nationals when it comes to air costs within India and entry fees for museums, national parks, national monuments, wildlife sanctuaries, and historical sites in India.
Recent changes to the OCI scheme
A requirement for OCI cardholders to obtain a prior permit before engaging in certain activities, such as research, journalism, and internships in India
OCI cardholders are exempt from registration with the Foreign Regional Registration Officer (FRRO) or Foreign Registration Officer (FRO) for any length of stay in India. However, they must notify the authorities if their residential address or occupation changes.
Must Read Articles:
OVERSEAS CITIZENS OF INDIA (OCI): https://www.iasgyan.in/daily-current-affairs/overseas-citizens-of-india-oci#:~:text=The%20Central%20Government%20may%20register,commencement%20of%20the%20Constitution%3B%20or
PRACTICE QUESTION
Q. Consider the following statements in the context of the Overseas Citizens of India (OCI) scheme:
1. OCI cardholders need special permission for research activities, missionary work, mountaineering, and other specified activities in India.
2. OCI cardholders must register for periods of stay in India.
3. OCI cardholders are treated at par with Indian nationals regarding entry fees for national parks in India.
4. OCI cardholders are treated at par with Indian nationals regarding employment opportunities in India.
How many of the above statement is/are correct?
A) Only one
B) Only two
C) Only three
D) All four
Answer: B
Explanation:
Statement 1 is correct: OCI cardholders do require special permission or clearance from the relevant Indian authorities for certain activities in India, such as research, missionary work, mountaineering, and other specified activities. This is because there are certain restrictions on OCI cardholders engaging in certain types of activities that may be sensitive or require additional scrutiny.
Statement 2 is incorrect: OCI cardholders do not need to register for periods of stay in India. Unlike foreign nationals holding regular visas, OCI cardholders have a lifelong visa that allows them to enter and exit India multiple times without the need for registration of their periods of stay. However, they do need to adhere to the general visa regulations and the terms and conditions of the OCI scheme.
Statement 3 is correct. OCI cardholders are often treated at par with Indian nationals for entry fees to many tourist attractions in India, including national parks and monuments. However, it's essential to note that this can vary from state to state and from one attraction to another.
Statement 4 is incorrect: While OCI cardholders have several rights and benefits in India, they are not treated at par with Indian nationals regarding employment opportunities. OCI cardholders are not allowed to hold government jobs in India, and there may be some restrictions in certain sectors or professions. They are generally permitted to engage in self-employment and work in the private sector, but there can be specific regulations and restrictions in some cases.