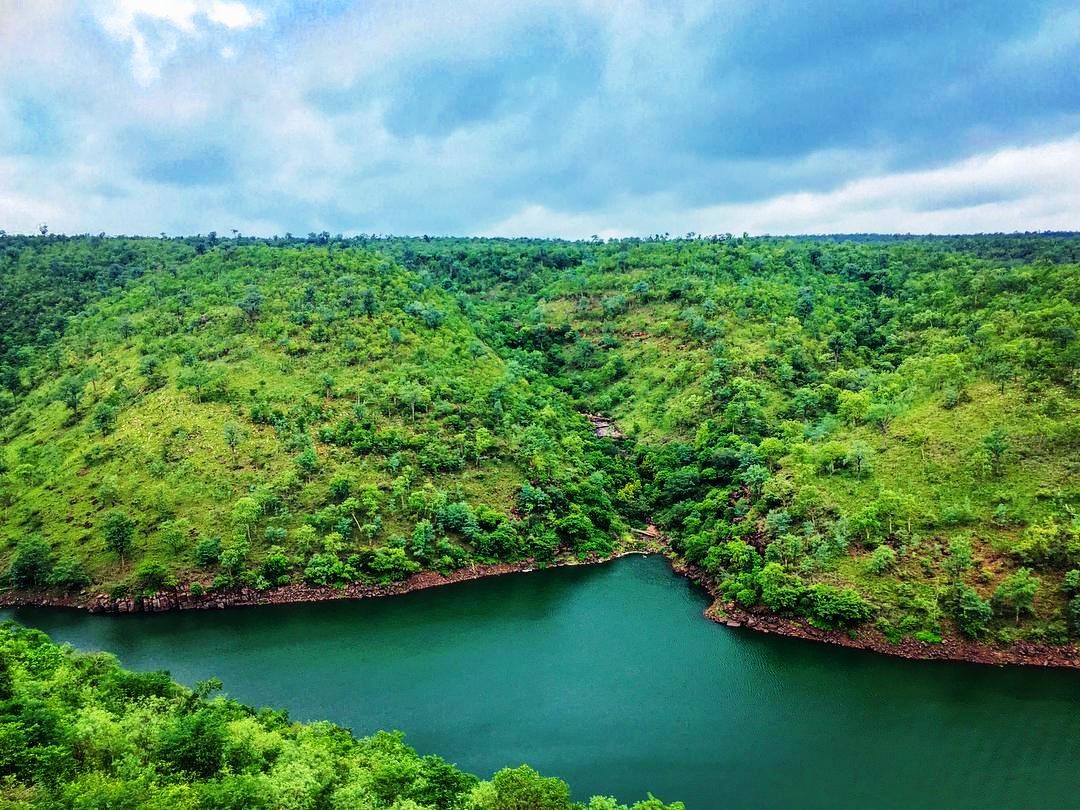 Disclaimer: Copyright infringement not intended.
Context
In Nallamala region local population is not able to move freely due to fear of encounter with wildlife, especially tigers.

Human-wildlife conflict has an implication for privacy and protection for tigers too.
Other Details
Access

to

Nallamala forest has been suspended for three months

. It is done

for ensuring privacy and protection of tigers.

However there are instances where tigers visited nearby habitations in search of prey, spreading a panic among local residents.

Other activities by officials to handle the man animal conflict situation –

Regular monitoring of the situation.

Awareness campaigns

are being conducted by forest officials to educate the residents about handling such encounters with wild animals.

Many initiatives to safely trap the tiger and relocating it to the deep forest areas.

In nearby tribal villages patrols and camps are being organized.
Why the Forest area is restricted for Human activities?
The

breeding season

for tigers is from

July to September

(around 93 to 112 days).

They have a

gestation period of 16 weeks

and the

cubs stay with their mothers till the age of 2.5

year

.

Hence

any disturbance

during this time

can affect the breeding cycle

.
Nallamala forest region
Located

in Nallamala Hill

, a

part of Eastern Ghats

, this forest is considered

one of the

largest undisturbed stretches

of forest in South India.

Situated to the

south of the Krishna river

in

Andhra Pradesh and Telangana state

, a

part of the forest belongs to the Nagarjunsagar-Srisailam Tiger Reserve.

Area of the

Nagarjuna Sagar-Srisailam Tiger Reserve

spreads in Andhra Pradesh and Telangana State

In Andhra Pradesh -

Kurnool, Guntur and Prakasam and

In Telangana

- Mahaboobnagar and Nalgonda

It has a

core forest area of about 2,250 Km

and a total

reserve area of about 6000 sq. Km

.

The area consists of

147 tribal hamlets

(total population around 15,000) and 171 Chenchu Gudems with

6,950 families.
Fauna
As per wildlife survey records, Nallamala forest houses over

700 types of animals

,

including tiger, bear, black buck, wild hog, chinkara

, monkey, porcupines, peacock, pangolin and several rare bird species.

The

2022 wildlife census

,

presence of 75 tigers were confirmed

in the Nagarjuna Sagar-Srisailam Tiger Reserve.
Flora
Mostly

Dry Mixed and moist Deciduous Forests

are found.

Few tree species

are - Anogeissus latifolia, Tectona grandis, Cassia fistula, Cassine glauca, Cleistanthus collinus, Cochlospermum religiosum, Dalbergia lanceolaria, D. paniculata,

Growth of large tree is limited

due to lack of water.

Abundant medicinal plants

are also found some of them are Koringa, Uttareni, Vasa, Bilwapatram, Pindikura, Ponnaganti Aaku, Neelanemu, Ada beera, Neeti sambrani, Atuku Mamidi, Burugu, Buddakakara, Kalimi, rela, nela tangedu,
Climate of the Forest region
Summer

– Warm to hot

Winters

– Mainly cool and dry

Rain

is mostly during

South West monsoon
Must Read Article:
Human Animal Conflict
https://www.iasgyan.in/daily-current-affairs/human-animal-conflict
Tiger Reserve
https://www.iasgyan.in/daily-current-affairs/tiger-population-in-india
PRACTICE QUESTION
What could be the reasons for increasing Man and wildlife encounters? Explain. Also highlight the threats to both humans and conservation of endangered species like tiger. What measures could be taken to minimize such conflicts? (150 words)
https://www.deccanchronicle.com/lifestyle/environment/030723/human-wildlife-conflict-worsens-in-nallamala-region.html