KOLLERU WILDLIFE SANCTUARY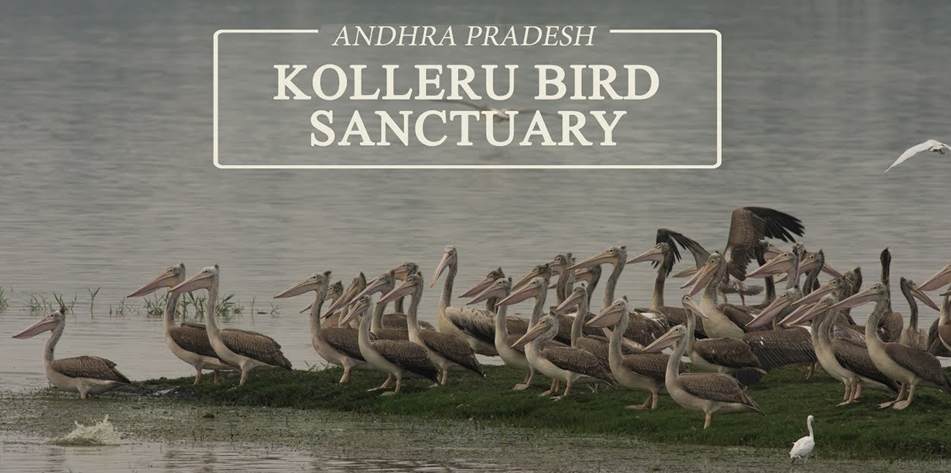 Context: The Andhra Pradesh Forest Department's Wildlife Division is taking steps to prepare an inventory of land use and activities adjacent to the Kolleru Wildlife Sanctuary to declare it an eco-sensitive zone (ESZ).
About Kolleru Wildlife Sanctuary
Kolleru Bird Sanctuary is located in the Eluru district of Andhra Pradesh

, situated between the River Krishna and River Godavari deltas. It is spread over an area of approximately 673 square Km.

The sanctuary was established in 1999 under the Wildlife Protection Act of 1972, with the aim of protecting the biodiversity and natural habitat in the region.

Kolleru Lake wetland, part of the sanctuary, was designated as a Ramsar Convention site of international importance in 2002. This recognition underscores the ecological significance of the area.

It is Asia's largest freshwater lake and serves as a breeding ground for various migratory bird species.

The sanctuary is home to various flora, including Phragmites karka, a tall weed that provides shelter for some bird species. It also features a variety of aquatic vegetation such as Nymphaeae nouchali, Nyphoides indicum, Ottelia alismoides, and more.

The local fishing community, known as Suryavansha Vaddis,

claims descendant rights on Kolleru Lake dating back to the 13th century during the Eastern Ganga Dynasty rule.

Kolleru Lake is situated in the Central Asian Flyway Zone

, which is a critical migratory route for birds. Protecting this area is not only important for the local ecosystem but also for the conservation of migratory bird species.
Must Read Articles:
Eco-Sensitive Zone: https://www.iasgyan.in/daily-current-affairs/eco-sensitive-zone#:~:text=What%20are%20ESZs%3F,85%20ESZs%20are%20awaiting%20notification.
BIRD SANCTUARIES IN INDIA: https://www.iasgyan.in/blogs/bird-sanctuaries-in-india
PRACTICE QUESTION
Q. How do Eco-Sensitive Zones contribute to the protection and preservation of the environment, and what specific measures are in place to minimize the impact of human activities on fragile ecosystems within these zones?