KISHTWAR HIGH ALTITUDE NATIONAL PARK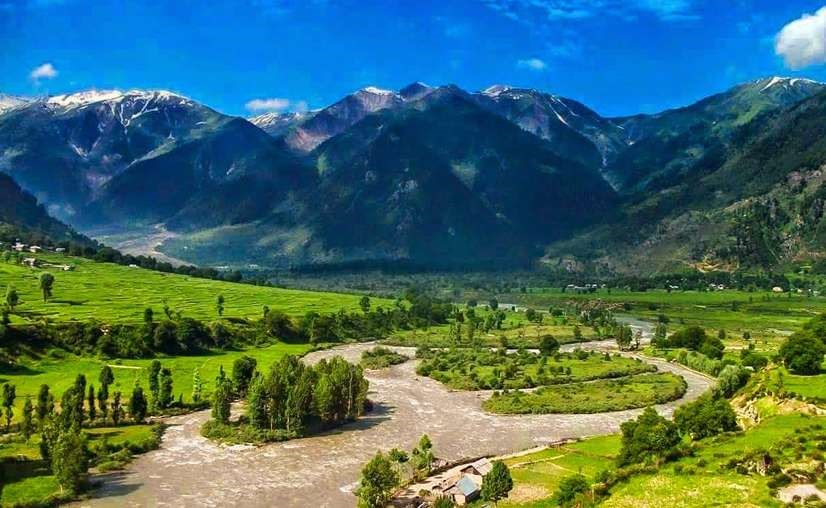 Disclaimer: Copyright infringement not intended.
Context
The research team of the Department of Wildlife Protection has confirmed the presence of snow leopard in Kishtwar High Altitude National Park through camera trap photographs.
About Kishtwar High Altitude National Park
Location
Kishtwar National Park is located in the Kishtwar district of Jammu and Kashmir.

North : The ridge separating the watersheds of Kaintal and Kulhoyan Nallahs

South: The geographic left ridge of Kiber Nalla from Brahma Peak upto Kibar village.

East: The ridge separating Kargil district from Kishtwar district.

West: The permanent villages in the bank of Renai, Kiar, Nanth, and Kibber nallahs.
History
Kishtwar had diverse mammalian fauna including a number of rare and endangered species.

Its forest was exploited to their severe detriment until 1948 since when logging has been scientifically managed and finally ceased with the establishment of 'National Park'.

The area was declared Kishtwar High Altitude National Park in 1980.
Vegetation
The tract is situated on the high altitudes i.e., sub-alpine and alpine zone.

The altitude range of 2300 m to 6000m is observed in this tract.
Geological value
The water flowing through the tract for millions of years had deeply serrated the land mass into valleys and gorges in all possible directions.

It resulted in formation of land mass with varying slopes and aspects.
Flora
In the bank of the nallas one can observe the growth of conifer trees such as bluepine, fir, spruce and Bhojpatra.

In the alpine regions of the national park, extensive alpine scrub and meadows, open rocks ad glaciers are present.
Fauna
Kishtwar is arguably the most important cis-Himalyan area in the state on account of its fairly size and diverse mammalian fauna including a number of rare and endangered species.
MUST READ ARTICLES:
About Snow Leopard: https://www.iasgyan.in/daily-current-affairs/snow-leopard
PRACTICE QUESTION
Q) Which of the following statements with reference to Snow Leopard is/are correct?
1. They are classified as 'Vulnerable' by the International Union for Conservation of Nature (IUCN) Red list.
2. Snow leopards have a vast but fragmented distribution across the mountainous landscape of central Asia.
1 only

2 only

Both 1 and 2

Neither 1 nor 2
Correct Answer: 3
https://www.greaterkashmir.com/chenab-valley/camera-trap-confirms-presence-of-snow-leopard-at-kishtwar-national-park