GLOBAL COMPETITIVENESS INDEX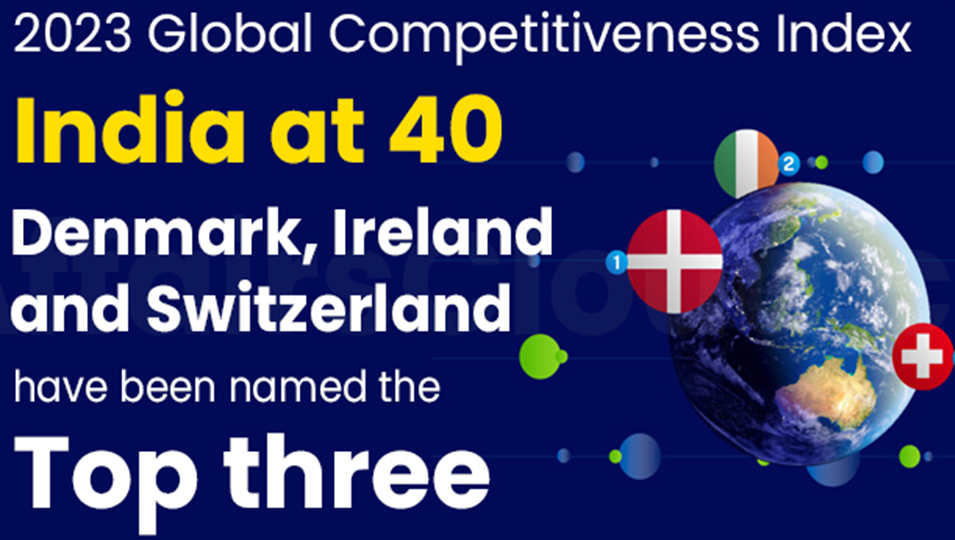 Copyright infringement not intended
Context: The International Institute for Management Development (IMD) has released its annual report "Global Competitiveness Index" of 64 economies around the world. The report evaluates various factors that affect the ability of a country to foster an environment where enterprises can achieve sustainable growth, generate jobs and increase welfare for its citizens.
Details
According to the Index, Denmark, Ireland and Switzerland took the top three places.
India rose three spots to rank 40th, breaking its previous streak of ranking 43rd for three consecutive years.
Reason for India's Improvement
The report attributed India's improvement to its government efficiency, which improved in terms of public finance, institutional framework and business legislation. However, India still needed help in terms of business efficiency, infrastructure and economic performance.
The report highlighted that India's strengths included exchange rate stability, compensation levels and pollution control, while its weaknesses included productivity, quality of life and digitalization.
Note: Global Competitiveness Index is different from The Global Competitiveness Report (GCR) (Published by the World Economic Forum)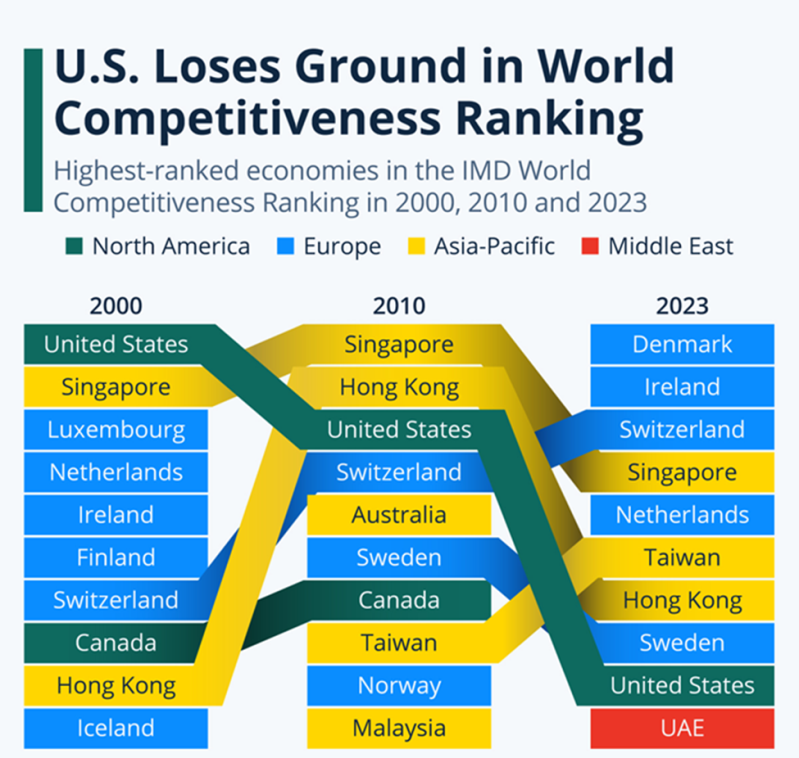 PRACTICE QUESTION
Q. Which of the following organization has released the Global Competitiveness Index?
A) World Bank
B) Asian Development Bank
C) International Development Bank
D) International Institute for Management Development
Answer: D
https://economictimes.indiatimes.com/news/india/singapore-falls-one-spot-to-4th-in-2023-global-competitiveness-index-india-ranks-40th/articleshow/101265654.cms?from=mdr