Copyright infringement not intended
Context: The Reserve Bank of India (RBI) has recently issued a circular to all banks and card issuers, asking them to enable customers to choose among different card networks such as Visa, Mastercard, RuPay, etc. when they apply for a credit or debit card. This move is aimed at enhancing customer convenience and promoting competition among card networks.
Details
The Reserve Bank of India (RBI) wants credit card issuers (banks and finance companies) to allow customers to express their desired card network instead of forcing them to accept the favourite networks of banks. This is the main feature of a draft circular issued by the RBI on July 5, 2023, which aims to give customers more choice and freedom in selecting card networks.
Present Situation
The existing arrangements between card networks and card issuers are not conducive to the availability of choice for customers, as card issuers enter into bilateral agreements with card networks and decide which network to offer to customers.

The RBI observed that this practice is not in the public interest and may restrict competition and innovation in the payment ecosystem.
Credit card network
Credit card networks are the systems that connect card issuers, such as banks and non-banks, with merchants and customers who use credit cards. They enable the communication and transfer of information and money for credit card transactions. Some of the well-known credit card networks are Visa, Mastercard, American Express and RuPay.

Card issuers are the financial institutions that issue credit cards to customers and lend them money when they use the cards

. They partner with card networks to access their network system and offer their cards to customers. For example, if a customer has a credit card with the bank's logo and the Mastercard logo on it, the bank is the card issuer and Mastercard is the card network.

When a customer makes a purchase with a credit card, the transaction request is sent to the card issuer through the card network's system. The card issuer then approves or declines the transaction based on the customer's credit limit and other factors.

The card issuer pays the merchant for the purchase, and the customer pays back the card issuer later for using the credit card.
Credit Card market in India
The credit card market in India is booming, RBI data shows. The outstanding amount on credit cards has reached Rs 2 lakh crore, a 29.7% increase from a year ago. As of April 2023, there are 8.65 crore credit cards in circulation.

Credit card payments have crossed Rs one lakh crore per month, with April 2023 recording Rs 1.32 lakh crore in transactions.

This reflects the rising consumer spending power in India, as credit cards enable people to buy what they need and want.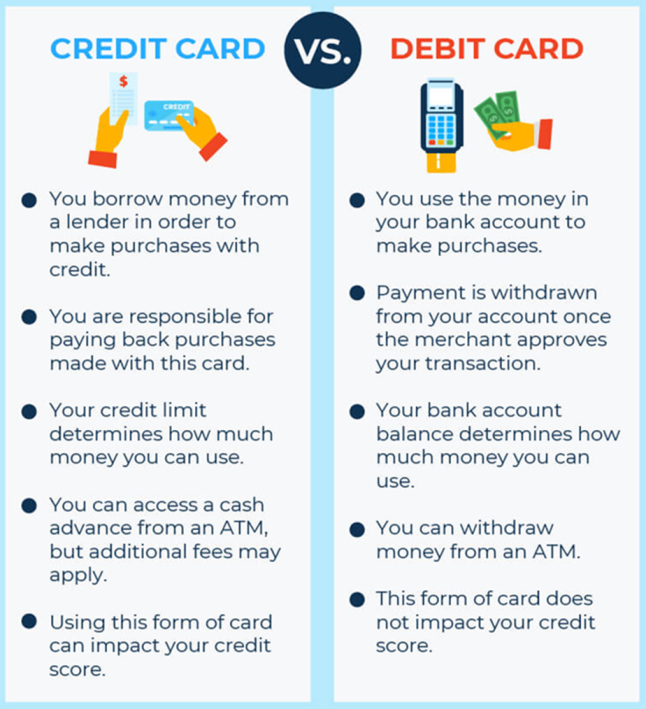 Draft Proposal
The draft circular issued by the RBI outlines the proposal to give card issuers and customers more choice and flexibility in using different card networks.

According to the proposal, card issuers should offer an option to their eligible customers to select any one of the multiple card networks available. Customers can exercise this option either when they apply for a card or at any later stage, the RBI said.

The proposal also states that card issuers should not enter into any exclusive or restrictive agreement with card networks that prevents them from accessing the services of other card networks.
Significance of this proposal
It will enhance customer choice, increase competition among card networks, and lead to a more inclusive and cost-effective payment ecosystem.

Customers will be able to select one or more networks for different cards

during issuance or in the future and change their cards at any time.

Card issuers will not enter into any exclusive agreements with card networks

and will issue cards on multiple networks across all authorised networks.
Challenges
It may require card issuers to invest in infrastructure and technology to support multiple card networks and ensure interoperability and security.
It may create confusion among customers who may not be aware of the differences and benefits of various card networks.
It may affect the market share and profitability of some card networks, especially those that have a dominant position in certain segments.
Conclusion
The draft circular issued by the RBI outlines a proposal to introduce a new framework for payment system operators in India. The RBI has sought feedback from various stakeholders, including banks, non-bank entities, industry associations and consumers. Based on the feedback received, the RBI will finalize the circular and implement it. The RBI believes that this proposal will empower customers to choose from a range of payment options, foster innovation and efficiency in the payment system, and strengthen the resilience and reliability of the payment infrastructure.
PRACTICE QUESTION
Q. Which of the following is/are true about credit cards and debit cards?
1. They both require you to pay interest on your purchases
2. They both affect your credit score
3. They both have expiration dates and security codes
4. They both have unlimited spending limits
How many of the above statements is/are correct?
A) Only 1
B) Only 2
C) Only 3
D) All
Answer: A
Explanation: They both have expiration dates and security codes. Credit cards and debit cards are both plastic cards that have a magnetic stripe and a chip that contains your account information. They also have expiration dates and security codes that are used to verify your identity and prevent fraud. The other statements are false. Credit cards charge interest on your purchases if you carry a balance, but debit cards do not. Credit cards affect your credit score, but debit cards do not. Credit cards and debit cards both have spending limits, but they vary depending on the issuer and your account.
https://indianexpress.com/article/explained/explained-economics/credit-card-rbi-visa-mastercard-card-networks-8781065/