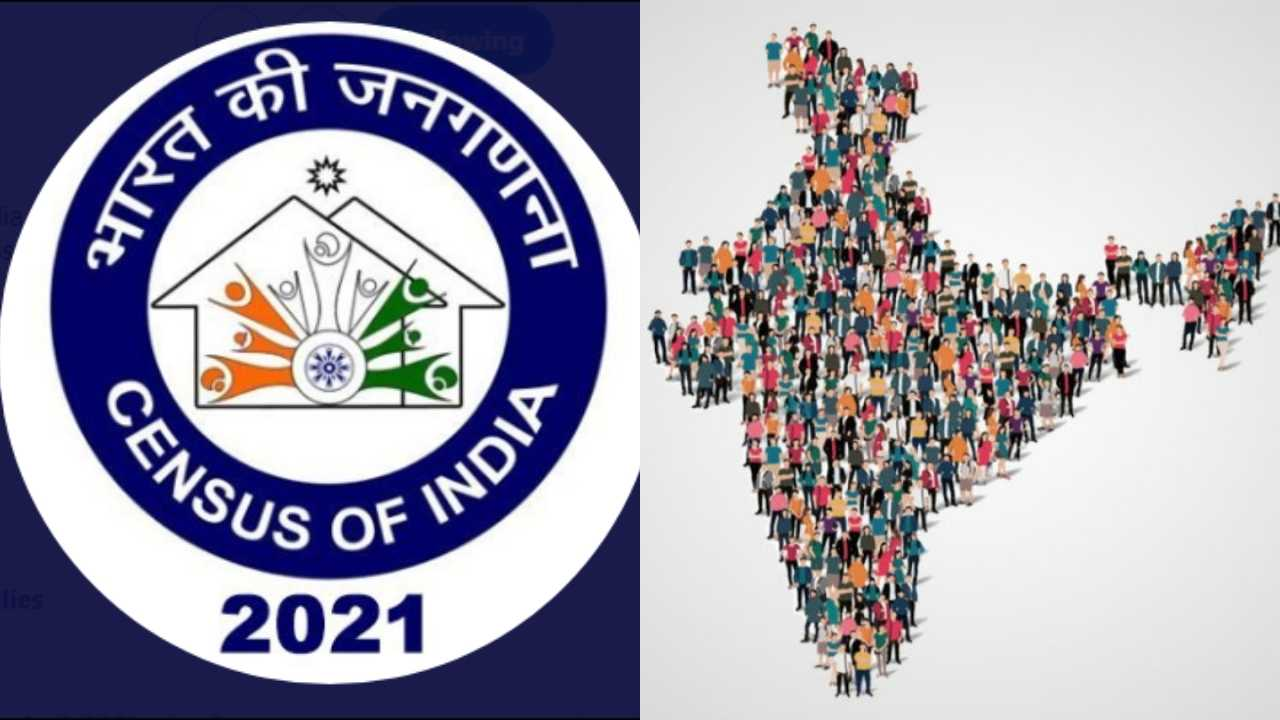 Copyright infringement is not intended
Context: The Parliamentary Committee on Home Affairs has recommended that the census data "should portray the perspective of culture and society."
About Census in India:
Census in India was started in 1872 under British Viceroy Lord Mayo, but the first complete census was taken in 1881 under Lord Ripon.
Since 1881, Census has been undertaken every 10 years; in 2011 the Census of India was conducted for the 15th time.
Census of India conducted by the Registrar General and Census Commissioner of India under the Ministry of Home Affairs.
All the censuses since 1951 were conducted under the 1948 Census of India Act. The last census was held in 2011.
About Caste Census:
The Socio Economic and Caste Census 2011 (SECC) was conducted for the 2011 Census of India.
The SECC 2011 was conducted in all states and union territories of India.
SECC 2011 was also the first paperless census in India conducted on hand-held electronic devices by the government in 640 districts.
The Rural development ministry has used the SECC data in its programmes such as MGNREGA, National Food Security Act, and the Deen Dayal Upadhyaya Grameen Kaushalya Yojana. SECC 2011 data will also be used to identify beneficiaries.
SECC 2011 was the first caste-based census since the 1931 Census of India.
SECC 2011 was not conducted under the 1948 Census of India Act, which made information disclosure voluntary for citizens, and not a mandatory disclosure.
SECC 2011 has three census components which were conducted by three separate authorities, but under the overall coordination of Department of Rural Development in the Government of India:

Census in Rural Areas has been conducted by the Department of Rural Development.
Census in Urban areas is under the administrative jurisdiction of the Ministry of Housing and Urban Poverty Alleviation.
Caste Census is under the administrative control of the Ministry of Home Affairs: Registrar General and Census Commissioner of India.
Arguments in favor of Conducting Caste Census:
Those at the lower levels of the Social System are not just disadvantaged socially but also economically, therefore it is important to identify them in order to ensure their welfare.
Caste data will promote independent research into the question of who does and does not need affirmative action.
Faith of our citizens cannot be restored until credible exercises of data collection are undertaken regarding caste.
A caste census, which will generate exhaustive data will allow policymakers to develop better policies, implementation strategies, and will also enable a more rational debate on sensitive issues.
The Justice Rohini committee was appointed in 2017 to look into the sub-categorization of the OBC communities; however, in the absence of data, there can be no data-bank or any proper sub-categorization.
All commissions have had to depend on data from the last caste census conducted in 1931. Therefore, the data has to be updated.
India needs to be bold and decisive in tackling caste questions through data and statistics in the way the US does to tackle race issues, by collecting data around race, class, language, inter-race marriages, among other metrics.
Argument against conducting caste census:
The data will suffer in respect of "completeness and accuracy", as Caste data collected in the Socio-Economic and Caste Census (SECC) of 2011 is "unusable" for official purposes as they are far from accurate and also misleading.
Many people may not register themselves in the census to hide their caste identity.
It is too late now to add caste into the Census 2021, as the Planning and preparations for the census exercise started almost four years earlier and the preparations of Census 2021 are almost done.
This could further divide Indian society. The government had said that the total number of castes surveyed in 1931 was 4,147, while the SECC 2021 figures show that there are more than 46 lakh castes in India.
Earlier attempt failed as the entire exercise was corrupted because the enumerators had used different spellings for the same castes. In many cases the respondents had refused to reveal their castes.
Way forward:
In democratic Societies there is nothing to legally stop a Person from the most deprived Class and Caste from reaching the highest Position, but these legal rights also need socio-economic support from the government as affirmative action.
Governments need to take effective affirmative action's based on strong data to ensure socio-economic development of marginalized people living at the bottom of the social hierarchy.
People also need to understand that our Sources of knowledge about the Past and especially the ancient Past are inadequate. It is difficult to be very certain about what things were like at that time, or the reasons why some institutions and Practices came to be established. But even if we knew all this, just because something happened in the Past or is Part of our tradition, it is not necessarily right or wrong forever.
Every age has to think afresh about such questions and Come to its own Collective decision about its Social institutions.
https://www.thehindu.com/news/national/census-should-not-be-just-data-oriented-house-panel/article65224778.ece