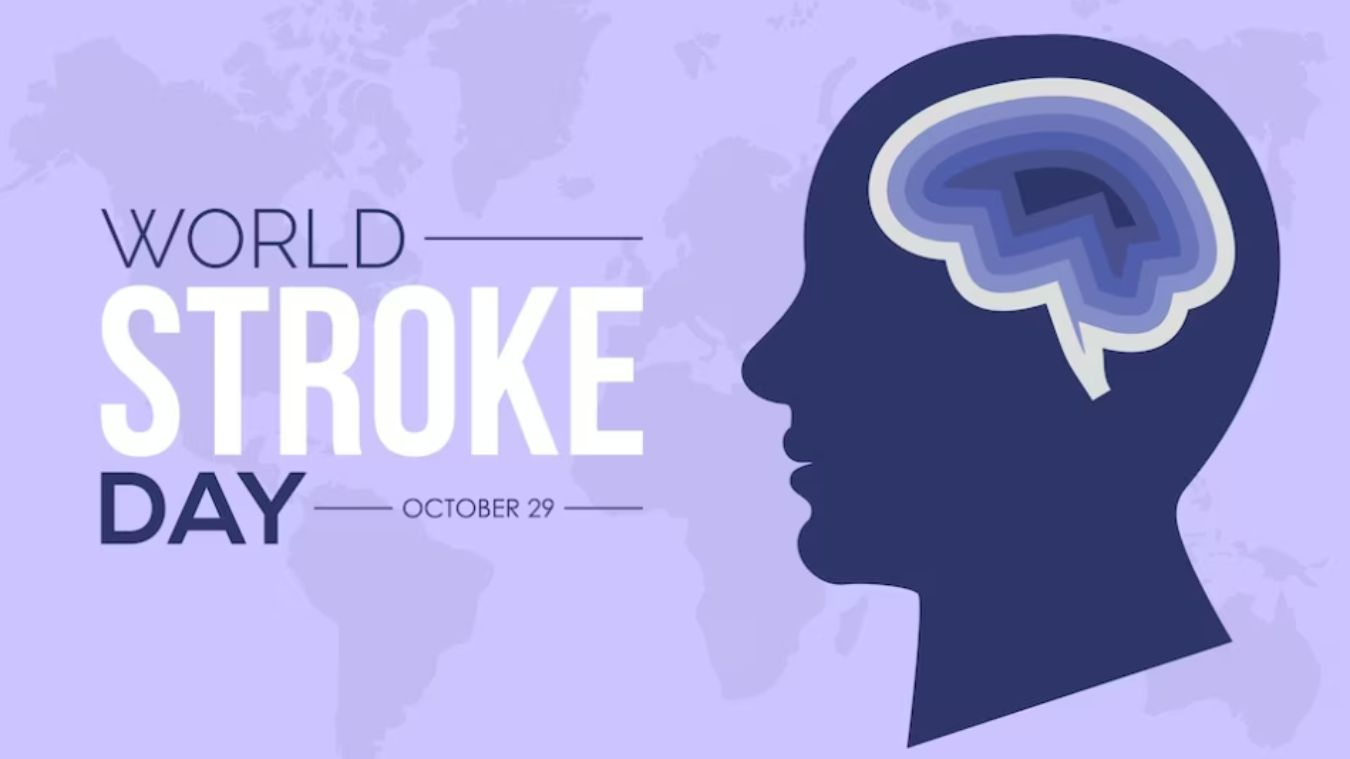 Copyright infringement not intended
Picture Courtesy: Jagran
Context: World Stroke Day, observed annually on October 29th, is a global initiative led by the World Stroke Organization (WSO) and supported by stroke organizations worldwide.
World Stroke Day
World Stroke Day, observed on 29th October

, is a global awareness campaign aimed at raising awareness about strokes, their prevention, treatment, and the importance of taking action to reduce the incidence and impact of strokes.

The World Stroke Day 2023 theme is 'Greater than Stroke';

it emphasizes preventing strokes by managing modifiable risk factors, recognizing symptoms quickly, and initiating early treatment.

Strokes, also known as brain attacks, are neurological emergencies characterized by sudden brain tissue damage due to either the blockage or rupture of a blood vessel. Strokes are the 2nd most common cause of death and disability worldwide after heart disease.

There are two main types of strokes:

Ischemic Stroke (Brain Infarct) occurs due to the blockage of a blood vessel supplying the brain. It constitutes 87% of all strokes and can result from a thrombus (clot) following cholesterol deposition or a clot arising from the heart or blood vessels.

Hemorrhagic Stroke (Brain Hemorrhage) involves the rupture of a blood vessel supplying the brain, leading to the accumulation of blood in the brain tissue or surrounding area. Hemorrhagic strokes constitute 13% of all strokes.

Common symptoms of a stroke include sudden weakness of one limb or one side of the body, slurred speech, loss of facial symmetry, inability to speak, double vision, loss of balance, dizziness, swallowing difficulties, severe headaches, vomiting, and a dip in consciousness levels.

Risk factors for strokes include genetic causes

, age (especially in elderly males and postmenopausal females), race (with black individuals at higher risk), obesity, physical inactivity, tobacco consumption, smoking, diabetes, high blood pressure, high cholesterol, and heart valve or rhythm disorders.

To identify a stroke early, the BE FAST acronym is often used:

B: Balance loss

E: Eyesight changes

F: Face drooping

A: Arm weakness

S: Speech difficulty

T: Time to call an ambulance
PRACTICE QUESTION
Q. What are the major challenges faced by India in addressing the rising burden of non-communicable diseases (NCDs), and what strategies should be implemented to effectively prevent and manage NCDs in the country?