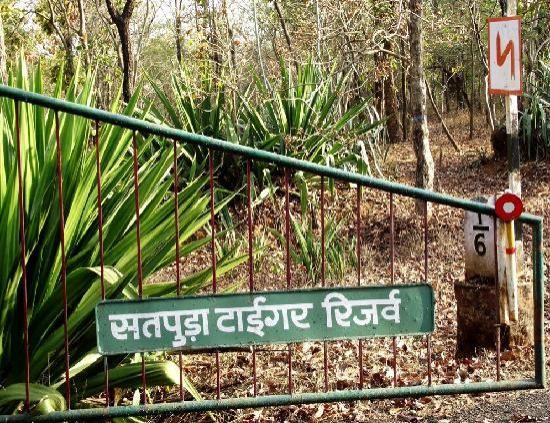 Disclaimer: Copyright infringement not intended.
Context
The carcass of tiger which was found in Satpura reserve was believed to be killed by poachers.

Poachers carried away its head

leaving the dead body to decompose.
Other Details
There is a search going on to find the head of tiger but has not yielded any result so far.

The possibility of poisoning is less likely, as suggested by official.

However water sample of nearby pond and body parts of carcass has been sent for further examination.

Jaiy Tamang, an

international poacher from Tibet, is also being suspected for the death of tiger.

In India it costs around Rs 5 lakh annually to monitoring and protect a tiger.
Satpura Tiger Reserve
The park was established in the year 1981.

In 1999,

Satpura Tiger Reserve was declared as the first biosphere reserve of Madhya Pradesh.
Area and Spread
Core Area

: 1339.26 Sq Km

Buffer Areas

: 794.04 Sq Km

Total Area

: 2133.30 Sq Km

It is located in Satpura ranges of Central India and situated in Hoshangabad district of Madhya Pradesh (India).

It is a part of the Deccan bio-geographic zone of India and in south of Narmada River.

This reserve has an Archaeological significance as it has more than 50 rock shelters with painting that are 1500 to 10,000 years old.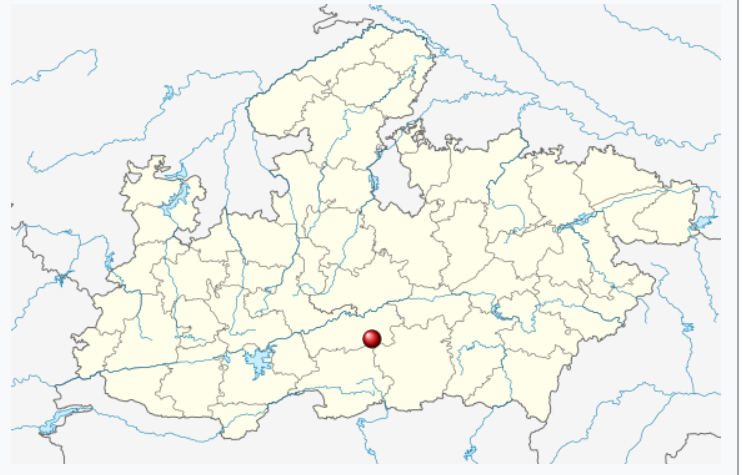 Flora and Fauna
The reserve is habitat of 52 species of Mammals, 31 of Reptiles and 300 species of birds, out of which 14 are endangered which includes Tiger, Giant Squirrel, Indian Skimmer, Black Bellied Tern, Leaf-nosed Bat, etc.
Other mammals
Flying Squirrel,. Eurasian Otter, Indian Bison, Crocodiles,

Wild Dogs and Smooth Coated

Otter are also found here.
Birds
Malaba Pied Hornbill, Malabar Whistling Thrush, Paradise Flycatcher (State bird of Madhya Pradesh).

Migratory birds

such as Bar-headed Geese, Pintails, Spot-bills, spoon-bills, etc. are also spotted specially in autumn.
Flora
Mainly Sal forests are found in the high ranges of the Pachmarhi plateau.

Lower ranges

are covered with dense teak forests.

Other trees

include - Tendu, Mahua (Indian Butter-Tree), Bel (Stone- Apple), Bamboo, Palas, Salai, Dhawada, Gurajan, Semal, Harra, Ber

Many types of grasses and bushes are found.

It is also known as the northern extremity of Western Ghats because 26 species of Himalayan region and 42 species of Nilgiri areas are found.
Must Read Articles:
https://www.iasgyan.in/daily-current-affairs/tiger-reserves-in-india
https://www.iasgyan.in/daily-current-affairs/dudhwa-tiger-reserve
https://www.iasgyan.in/daily-current-affairs/project-tiger-6
PRACTICE QUESTION
There are frequent instances of tiger deaths in India. Enumerate reasons. Also mention measures which could be taken to prevent unnatural deaths due to poaching, man-animal conflicts etc.
(150 words)
https://theprint.in/india/headless-decomposed-carcass-of-tiger-found-in-satpura-reserves-core-area-mp-officials-confirm-poaching/1649921/