Renewable energy capacity installed in the country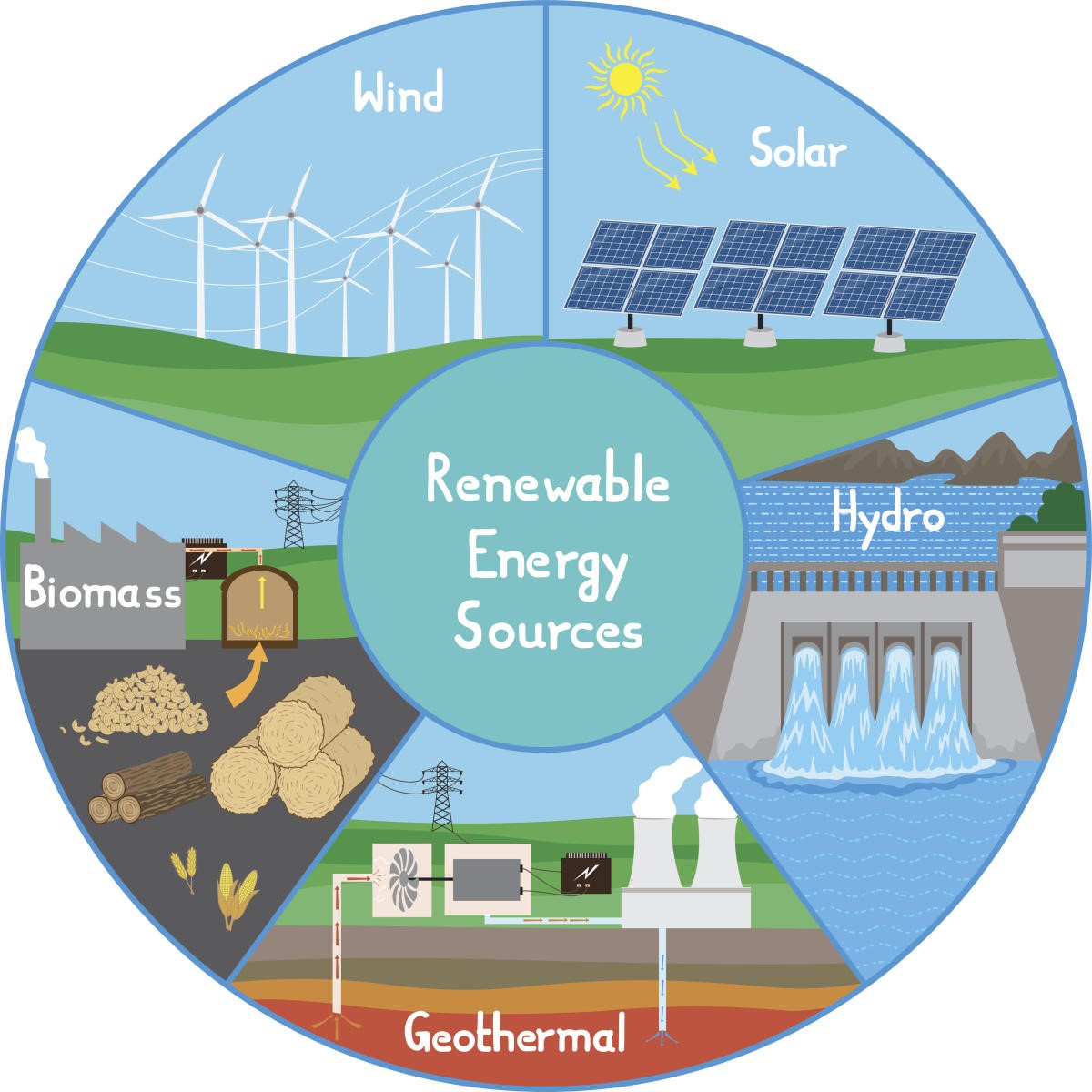 Disclaimer: Copyright infringement not intended
Context
As

of June 2023, India has 176.49 GW renewable energy

capacity installed as

informed by Union Power & NRE Minister Shri R. K. Singh.

In Feb 2023

the total installed capacity

was 168.96 GW.
Other Details (important sources of renewable energy)
Wind power

: 42.6 GW

Solar Power

: 66.7 GW

Biomass/Co-generation

: 10.2 GW

Small Hydro Power

: 4.94 GW

Waste To Energy

: 0.55 GW

Large Hydro

: 46.85 GW

Rest sources are nuclear, tidal power, geo-thermal energy etc

.
Government initiatives
100% Foreign Direct Investment

is allowed under the automatic route.

Inter-State Transmission System (ISTS

) charges are waived for the inter-state sale of solar and wind power.

Declaration of trajectory for

Renewable Purchase Obligation

(RPO).

Ultra Mega Renewable Energy Parks

are set up with an aim to provide land and transmission to RE developers for the installation of RE projects at large scale.

Schemes

like PM- KUSUM, Solar Rooftop Phase II, 12000 MW CPSU Scheme etc.

Green Energy Corridor Scheme

.

Standards

for the deployment of

solar photovoltaic systems/devices

are notified.

Project Development Cell

for promoting investment.

Standard Bidding Guidelines

– for a healthy and competitive bidding process.

Green Energy Open Access Rules 2022

.

The

Electricity (Late Payment Surcharge and related matters) Rules

(LPS rules).

Green Term Ahead Market

launch - to facilitate the sale of Renewable Energy Power through exchanges.

National Green Hydrogen Mission

- to make India a global hub in it.
Must Read Article:
Renewable energy advantages and disadvantages;
Govt. initiatives and related schemes and
Other details –
https://www.iasgyan.in/blogs/renewable-energy-in-india
https://www.iasgyan.in/daily-current-affairs/renewable-energy-in-india-15
https://www.iasgyan.in/daily-current-affairs/indias-energy-capacity
Renewable Energy
Renewable Energy is energy derived from natural resources that are replenished at higher rate than they are consumed.

Examples of such energy sources include solar, wind, hydro, biomass, geothermal etc.
Using these sources of energy is beneficial to the environment.
PRACTICE QUESTION
Consider the following statements about the Status of Renewable energy in India:
1. The total installed capacity as of June end 2023 is more than 175 GW.
2. Energy generated from the solar means (Solar power) contributes maximum to the renewable energy metric.
Which of the statements given above is/are correct?
A. 1 only
B. 2 only
C. Both 1 and 2
D. Neither 1 nor 2
Answer: (C)