NATIONAL DAIRY RESEARCH INSTITUTE (NDRI)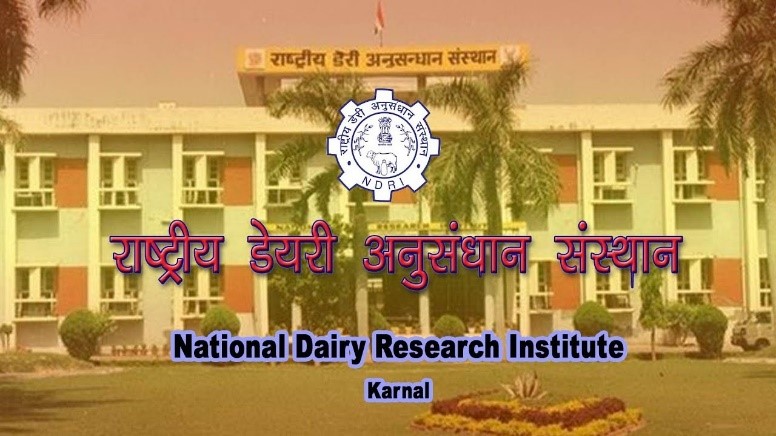 Disclaimer: Copyright infringement not intended.
Context
The President of India, graced and addressed the 19th convocation of the Indian Council of Agricultural Research – National Dairy Research Institute (ICAR-NDRI) at Karnal, Haryana.
Details
About
The National Dairy Research Institute (NDRI), Karnal is India's premier institute for dairy research.
Establishment
It was established in the year 1923.
Recognition
The institute was accorded the status of Deemed University in the year 1989.
Contribution
It has contributed a lot to the growth of the dairy industry and played a crucial role in India's development in milk production with its continuous research.
Commercial Model Dairy Plant
NDRI also has a commercial Model Dairy Plant with a processing capacity of more than 60,000 litres of milk per day to provide hands-on training facilities to students and for scientists to carry out scaling-up operations for products and processes developed in research labs.
Areas of R&D activities
NDRI has three major areas of R&D activities – Dairy Production, Dairy Processing, and Dairy Extension/Management.
It has also set up a state-of-the-art facility of the National Referral Laboratory for Milk Quality and Safety and Climate Resilient Livestock Research Centre.
The referral laboratory is useful for conducting R&D and standards development for milk and milk products.
It will play an important role, particularly when the country would soon harmonize its standards of milk and milk products with Codex standards.
Must Read: https://www.iasgyan.in/daily-current-affairs/national-milk-day
PRACTICE QUESTION
Q. Despite the exponential growth of the dairy industry, India is still facing challenges of poor milk quality, low yield, lack of infrastructure, and fragmented production. What are the challenges pertaining to Dairy Industry in India? Shed light on the initiatives taken by the Government to Boost the Dairy Industry. What are the future prospects of Dairy Industry in India?