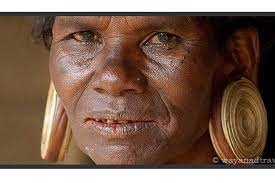 Disclaimer: Copyright infringement not intended.
Context
Members of the Muthuvan tribe of the Anamalai hills have joined hands with the Tamil Nadu Forest Department for a unique task.
Details
The Muthuvans or Mudugars are tribe of cultivators in hills of Coimbatore and Madurai.
They are also found in Adimali and Devikulam forest regions of Idukki district, Kerala.
The word "Muthu" means elder and literal meaning of "Muthuvar" is elders.
Muthuvan are the ancient tribes of this land.
The Muthuvans are very independent and reluctant to interact with the outside world.
The Muthuva tribe grows ragi, cardamom and lemon grass.
Now they are also cultivating banana and tapioca for their daily usage.