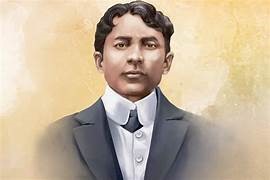 Disclaimer: Copyright infringement not intended.
Context
A memorial is being officially inaugurated to honor Madan Lal Dhingra on the 114th anniversary of his execution.

A memorial is being inaugurated in Amritsar's Golbagh area to honor Dhingra's sacrifice and dedication to India's independence. This memorial is a testament to his legacy.
Details
Madan Lal Dhingra, an Indian revolutionary, was executed at the age of 24 for his involvement in the assassination of British official Curzon Wyllie.

In commemoration of his 114th death anniversary, a significant memorial is set to be unveiled in Amritsar, his hometown.
Madan Lal Dhingra
Dhingra was born into a family with pro-British views, his exposure to nationalist sentiments in both Lahore and London ignited a deep sense of patriotism within him.

He actively protested against British policies, which led to his expulsion from college and his eventual involvement in revolutionary activities.

He became a part of Vinayak Savarkar's Abhinav Bharat Mandal and actively participated in discussions held at India House, a prominent hub for Indian nationalists residing in London.

Being expelled from college due to his participation in protests against the use of British-imported cloth.
Contribution to India's struggle
Madan Lal Dhingra made a notable contribution to India's struggle for independence through his activism and revolutionary actions.

Dhingra's strong nationalist beliefs and revolutionary ideals inspired many Indians to question British rule and actively engage in the fight for independence.

While in London, Dhingra was associated with various Indian student and political organizations, which he used as platforms to spread awareness about the oppressive nature of British rule in India.

Strengthening Nationalist Sentiment: Dhingra's actions contributed to galvanizing the nationalist sentiment among Indians.
Conclusion
Madan Lal Dhingra's contribution to the Indian freedom struggle lies in his bold actions, his ability to capture international attention through his deeds, and his role in inspiring others to actively participate in the fight for independence.
PRACTICE QUESTION
Q. Who was Madan Lal Dhingra and what was his significant contribution to India's freedom movement? (250 Words)
https://indianexpress.com/article/explained/explained-history/madan-lal-dhingra-8896635/