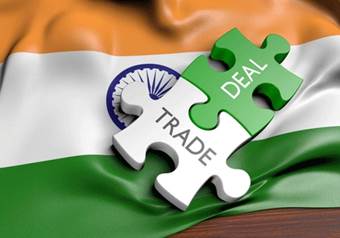 Disclaimer: Copyright infringement not intended.
Context
India's merchandise exports shrank 1.15% year-on-year in August to $33 billion, while inelastic imports of petroleum and coal continued to climb, lifting imports above the $60 billion mark for the sixth successive month.
Details
India's goods trade deficit moderated slightly sequentially from the record $30 billion, but remained the second highest on record at $28.68 billion, and widened sharply from the $11.7 billion in August 2021.

Preliminary trade data for July had also shown a 0.8% dip in exports, which was revised to a 2.1% uptick. The last time India recorded a contraction in exports was in February 2021.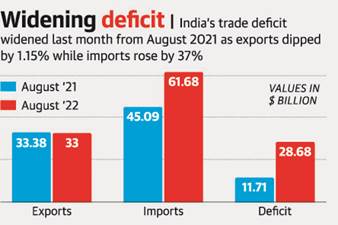 The non-oil deficit accounted for nearly 60% of the total trade deficit in August, even though gold imports halved.

The year-on-year dip in exports, led by sectors such as engineering goods, gems and jewellery and yarns and textiles, suggests concerns surrounding external demand.
Potential Effects of a Trade Deficit
Here are some of the ways a trade deficit can affect a country's economy.
Lower prices
A country may have a trade deficit because it is cheaper to purchase goods internationally than to produce them at home. This means that prices of consumer goods and services may decrease.
Weakening currency:
A trade deficit has the potential to weaken a country's currency.
Deflation:
A country that has a trade deficit is sending a portion of its currency overseas. This can cause deflation, a state in which reduced demand leads to lower prices.
Changes in employment:
If a country imports more than it exports, unemployment may increase. For example, if a country shifts from manufacturing cars to importing cars from international car manufacturers, the job market for car manufacturing will be negatively impacted. Some economists argue that the reduced prices caused by a trade deficit can make up for these losses, by allowing resources to be allocated to new jobs, while others suggest that workers displaced by shifts in trade are unlikely to benefit from jobs created in other fields.
Decrease in GDP:
Trade deficit is one factor used to calculate a country's Gross Domestic Product (GDP), a measure of the size of the economy. If the trade deficit increases, the GDP decreases.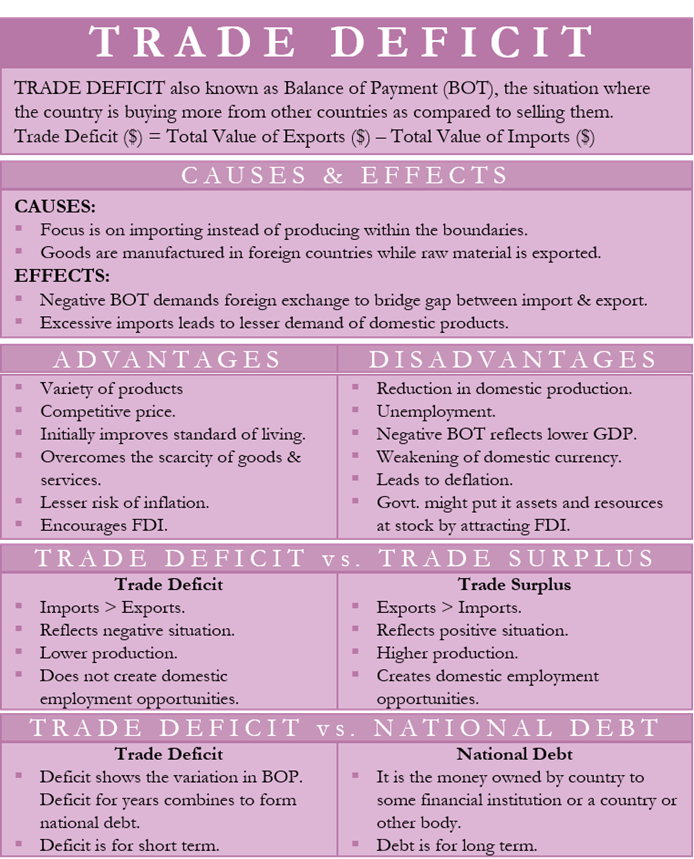 https://epaper.thehindu.com/Home/ShareArticle?OrgId=GN4A7MPR0.1&imageview=0&utm_source=epaper&utm_medium=sharearticle