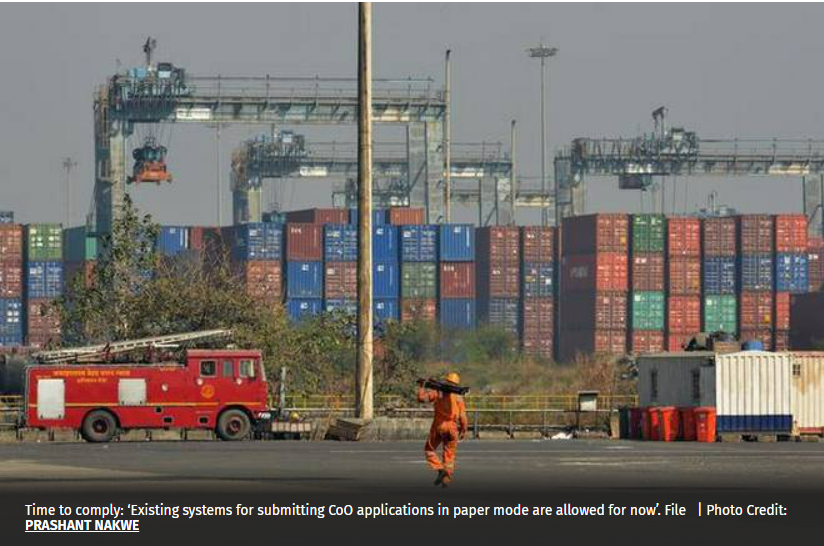 Figure 3: No Copyright Infringement Intended
Context:
The government is planning to blend 15 per cent green hydrogen with piped natural gas (PNG) for domestic, commercial and industrial consumption.
About
The move is in line with India's ambitious target of reducing greenhouse emissions and becoming carbon neutral by 2070.
This initiative will be part of the government's National Hydrogen Energy Mission aimed at generating hydrogen from green power sources.
Types of Hydrogen:
Brown Hydrogen:most of the gas that is already widely used as an industrial chemical is either brown, if it's made through the gasification of coal or lignite
Grey Hydrogen:if it is made through steam methane reformation, which typically uses natural gas as the feedstock. Neither of these processes is exactly carbon-friendly.
Blue Hydorgen: where the gas is produced by steam methane reformation but the emissions are curtailed using carbon capture and storage.
Green Hydrogen: Green hydrogen, in contrast, could almost eliminate emissions by using renewable energy — increasingly abundant and often generated at less-than-ideal times — to power the electrolysis of water.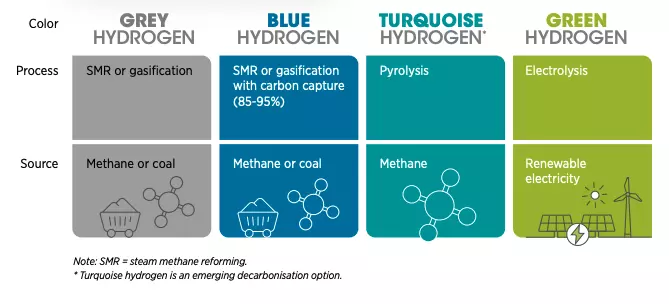 Making of Green Hydrogen:
With electrolysis, all you need to produce large amounts of hydrogen is water, a big electrolyzer and plentiful supplies of electricity.
Usage of it:
replace the industrial hydrogen that gets made every year from natural gas
use it as a precursor for other energy carriers, from ammonia to synthetic hydrocarbons
directly power fuel cells in cars and ships
add it to natural gas and burn it in thermal power or district heating plants.
Challenge in making it:
The challenge right now is that big electrolyzers are in short supply, and plentiful supplies of renewable electricity still come at a significant
Storing and transporting the highly flammable gas is not easy; it takes up a lot of space and has a habit of making steel pipes and welds brittle and prone to failure.
The bulk transport of hydrogen will require dedicated pipelines, which would be costly to build, pressurizing the gas, or cooling it to a liquid.
High Cost:In a report published last year (using data from 2018), the International Energy Agency put the cost of green hydrogen at $3 to $7.50 per kilo, compared to $0.90 to $3.20 for production using steam methane reformation.
Loss of Efficiency in every process:Electrolyzer efficiencies range from around 60 percent to 80 percent, according to Shell. The efficiency challenge is exacerbated by the fact that many applications may require green hydrogen to power a fuel cell, leading to further losses.
Why Green Hydrogren is such a big deal:
Green hydrogen is one of several potential low-carbon fuels that could take the place of today's fossil hydrocarbons.
other low-carbon fuels require the production of green hydrogen as a precursor, why not just stick with the original product?
hydrogen is already widely used by industry, so technical problems relating to storage and transport are not likely to be insurmountable.
the gas is potentially very versatile, with possible applications in areas rangingfrom heating and long-term energy storage to transportation.
The opportunity for green hydrogen to be applied across a wide range of sectors means there is a correspondingly large number of companies that could benefit from a burgeoning hydrogen fuel economy.
Current Production:
Green hydrogen currently accounts for less than 1 percent oftotal annual hydrogen production.
The pipeline of green hydrogen electrolyzer projects nearlytripled in the five months leading up to April 2020, to 8.2 gigawatts.
Green Hydrogen Infrastructure in India:
Government has said that country was focusing on producing blue and green hydrogen along with blended hydrogen in Compressed Natural Gas (CNG) for various purposes, including transport.
Through technological advancements, India is blending hydrogen with compressed natural gas foruse as transportation fuel as well as an industrial input to refineries.
50 buses in Delhi are plying on blended hydrogenin Compressed Natural Gas on a pilot basis.
the Indian Oil Corporation Limited announcedit would set up the country's first green hydrogen
Reliance Energy said that it would invest Rs 600 billion in building factories to produce green hydrogen among other carbon friendly technologies.