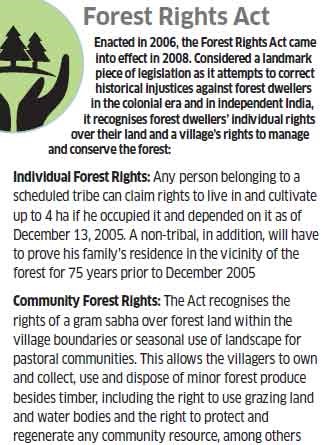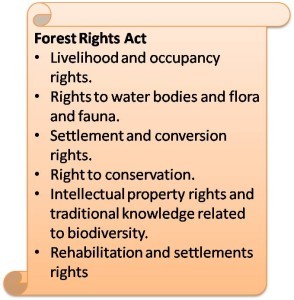 Disclaimer: Copyright infringement not intended.
Context: Jammu and Kashmir government has decided to implement the Forest Rights Act, 2006, which will elevate the socio-economic status of a sizeable section of the 14-lakh-strong population of tribals and nomadic communities, including Gujjar-Bakerwals and Gaddi-Sippis, in the Union Territory.
It will help in ensuring a dignified life to the tribal population.
The move will address the prolonged suffering of tribal people and also ensure forest conservation.
Implementation of the Act will empower the tribal community by restoring to them the rights for a better life, while fulfilling the primary needs of water, food, home and livelihood.
https://www.thehindu.com/news/national/other-states/jk-to-implement-forest-rights-act-2006/article36446427.ece?homepage=true