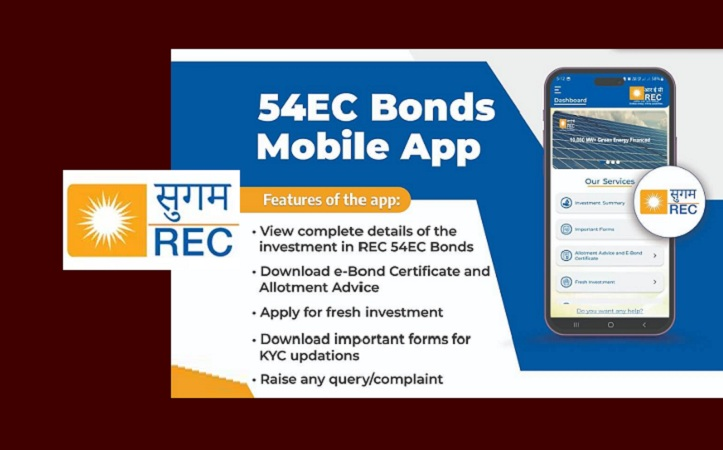 Copyright infringement not intended
Picture Courtesy: globalgreenews.com
Context: REC Limited, a distinguished Maharatna Central Public Sector Enterprise under the Ministry of Power, has recently introduced a mobile application named 'SUGAM REC.'
Details
The SUGAM REC app is exclusively designed for existing and potential investors in REC's 54EC Capital Gain Tax Exemption Bonds. With 'SUGAM REC', investors gain access to comprehensive details regarding their investments in REC 54EC Bonds, empowering them with crucial financial information at their fingertips.
Features of SUGAM REC
E-Bond Certificates

: Investors can conveniently download their e-bond certificates through the application, streamlining the documentation process.

Fresh Investments

: The app facilitates seamless applications for fresh investments, ensuring a hassle-free investment experience for users.

KYC Updates

: Important forms related to updating Know Your Customer (KYC) information are readily available, allowing investors to keep their profiles up-to-date with ease.

Direct Communication

: 'SUGAM REC' enables direct communication with REC's Investor Cell. Investors can connect with the Investor Cell via calls, emails, or even WhatsApp, providing a direct channel for inquiries and assistance.
Understanding Section 54EC Bonds
Section 54EC Bonds, a significant component of REC's investment portfolio, are specialized fixed-income financial instruments. These bonds play a pivotal role in providing tax exemptions on capital gains to investors, as stipulated under Section 54EC of the Income Tax Act. By investing in these bonds, individuals can effectively mitigate their capital gains tax liabilities, making it a strategic financial decision.
Insight into REC Limited
Founded in 1969, REC Limited stands as a prominent Non-Banking Financial Company (NBFC) focusing on Power Sector Financing and Development across India. With over fifty years of operational expertise, REC Limited has emerged as a key player in the financial landscape.

The organization extends vital financial assistance to state electricity boards, central and state power utilities, independent power producers, rural electric cooperatives, and private sector utilities.

REC Limited's financial support spans the entire power sector value chain, encompassing diverse project types such as Generation, Transmission, Distribution, and Renewable Energy. Remarkably, REC's funding illuminates one in every four bulbs in India, underscoring the significant impact of its initiatives on the nation's power infrastructure.

In addition to its core focus on the power sector, REC Limited has recently diversified its financial services to include the infrastructure and logistics sectors. This strategic expansion highlights REC Limited's commitment to catalyzing development across various critical sectors of the Indian economy.
PRACTICE QUESTION
Q. What is the purpose of the mobile application 'SUGAM REC'?
A. To book tickets for power sector events
B. To provide financial assistance to state governments
C. Exclusively for investors in REC's 54EC Capital Gain Tax Exemption Bonds
D. To facilitate electricity bill payments
Answer: C