RESTRICTION ON IMPORT OF LAPTOPS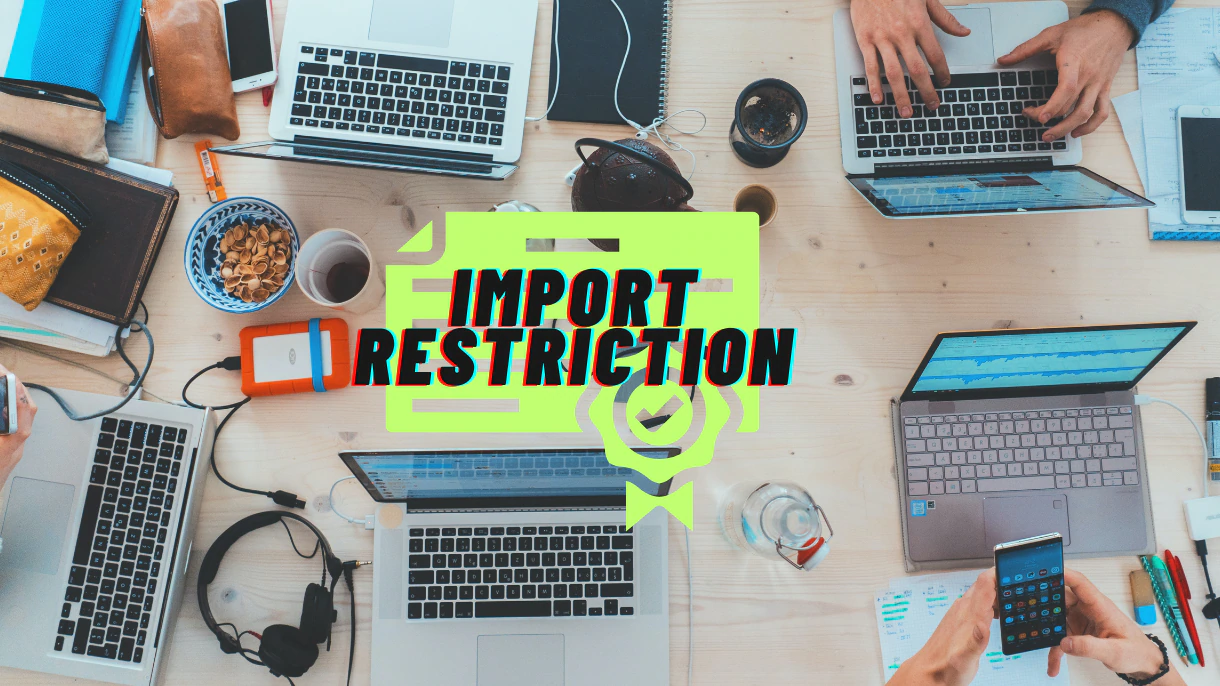 Copyright infringement not intended
Context: The government of India has announced new restrictions on the import of various types of computers, such as personal computers, laptops, palmtops, automatic data processing machines, microcomputers/processors and large/mainframe computers.
Details
The restrictions came into effect immediately from August 3, according to a notification issued by the Directorate General of Foreign Trade. The notification stated that imports of computers and other items under the seven categories of HSN code 8471 have been restricted, but the restriction will not apply to imports under the baggage rules.
The move is aimed at boosting the domestic production of these products and reducing the dependence on imports, especially from China, which accounts for a large share of the computer market in India. The government hopes that the restrictions will encourage local manufacturers to invest more in research and development, innovation and quality improvement of these products.
Why have the restrictions been imposed?
The move is being seen as a direct boost to the Centre's recently renewed production-linked incentive (PLI) scheme for IT hardware. A senior government official said that the measure is to push companies to manufacture locally in India, as the country looks to strengthen its domestic production prowess in the electronics sector.

India has seen an increase in imports of electronic goods and laptops/computers in the last few years. During April-June this year, the import of electronic goods increased to $6.96 billion from $4.73 billion in the year-ago period, with a share of 4-7% in overall imports.

The new restrictions on computer imports are part of the Production Linked Incentive (PLI) scheme that was launched by the government in 2020 to boost domestic manufacturing and exports of electronics. Under this scheme, the government provides incentives to eligible manufacturers based on their incremental sales over a base year.

Must-Read Articles:
INDIAN EXPORTS AND IMPORTS: https://www.iasgyan.in/daily-current-affairs/indian-exports-and-imports
MINIMUM IMPORT PRICE: https://www.iasgyan.in/daily-current-affairs/minimum-import-price
PRACTICE QUESTION
Q. Why is the regulation of the import bill significant, what obstacles or challenges are commonly encountered in this endeavour, what positive outcomes can result from successful regulation, and what actionable strategies can be adopted to facilitate a promising path forward in import bill management?"
https://indianexpress.com/article/explained/explained-economics/new-restriction-personal-computers-laptop-imports-explained-8874853/