Disclaimer: Copyright infringement not intended.
Context
Macquarie Island is the only piece of land on the planet formed completely from the ocean floor.
Details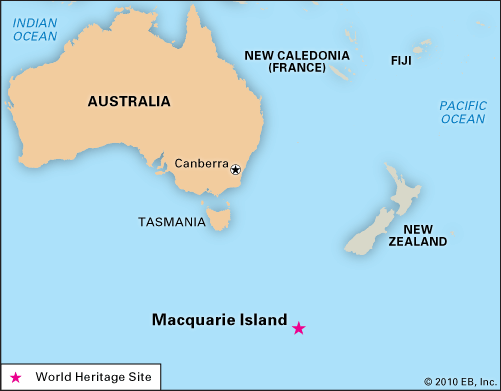 PRELIMS PRACTICE QUESTION
Q. Choose the correct answer with reference to the following statements.
A. Macquarie Island is an island in the southwestern Pacific Ocean, about halfway between New Zealand and Antarctica.
B. It is the only place on Earth where rocks from the Earth's mantle (6 km below the ocean floor) are being actively exposed above sea-level.
1. A only
2. B only
3. Both A and B
4. Neither A nor B
Answer: 3
https://www.downtoearth.org.in/blog/wildlife-biodiversity/penguin-paradise-and-geological-freak-why-macquarie-island-deserves-a-bigger-marine-park-88141