LIKARU-MIG LA-FUKCHE ROAD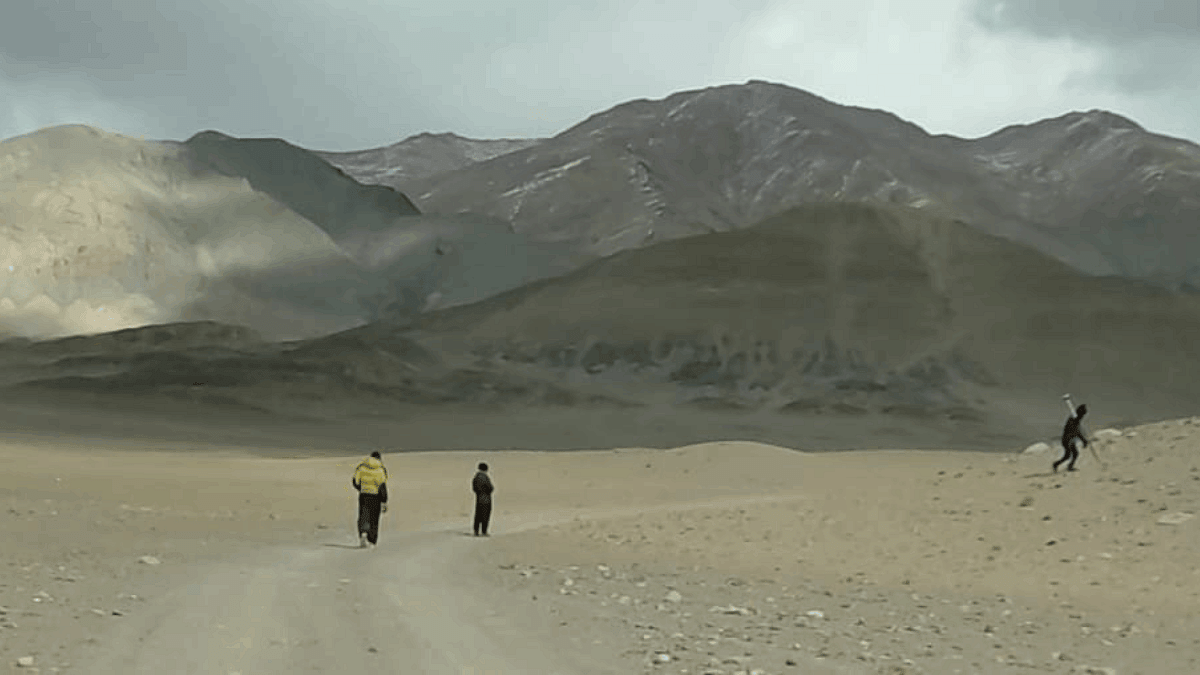 Disclaimer: Copyright infringement not intended.
Context
The construction of a significant road project in the Eastern Ladakh region of India.
Details
Border Roads Organisation (BRO) has commenced the construction of a 64-km long Likaru-Mig La-Fukche road in Eastern Ladakh's Demchok sector.
The road will be situated close to Hanle and will achieve a height of 19,400 ft in Mig La, making it the world's highest motorable road.
Breaking the Current Record
Currently, Umling La in Ladakh holds the title of the highest motorable road at 19,024 ft.

The Umling La road stretches over 52 km, linking Chishumle to Demchok, a friction point between India and China along the Line of Actual Control (LAC).
All-Woman Unit Initiates Construction
An all-woman unit of BRO

engineers started construction recently.

The new road, connecting Likaru and Fukche, is strategically significant for accessing the LAC and supporting the armed forces stationed along the Indus valley in Fukche and Demchok.
Strategic Importance and Socio-Economic Impact
The Chushul-Dungti-Fukche-Demchok (CDFD) road will run parallel to the LAC and serve as a feeder road to reach CDFD.

This road will not only reduce travel time to the LAC but also contribute to the socio-economic development of nearby villages.

The road project is allocated a budget of approximately Rs 520 crore.
Challenging Terrain and Climate
The region experiences heavy snowfall and extreme temperatures, with winters reaching as low as minus 40 degrees Celsius.

The difficult terrain and harsh climate conditions pose challenges to road construction and maintenance.
Geographic Significance and Strategic Need
The Indus river enters from Tibet at Demchok, flowing between the Kailash range and Ladakh range for 75 km before turning westwards.

The new road provides an additional route, connecting the Chumar and Hanle sectors to the Indus Valley.

This expansion is crucial due to the strategic geography of the region, allowing better access to areas held by the armed forces.
Implications for National Security
Gen. Rakesh Sharma (retired) emphasizes the strategic importance of the road.

The current road access was limited due to the presence of the People's Liberation Army along the Kailash range, hindering mobility along the LAC.
PRACTICE QUESTION
Q) Consider the following statements about Likaru-Mig La-Fukche road in Eastern Ladakh?
The Likaru-Mig La-Fukche road project aims to provide a shorter route for accessing the Chumar and Hanle sectors in Eastern Ladakh.

After construction Likaru-Mig La-Fukche will be the second highest motorable road in the world.
Select the correct statements using the code below:
(a) 1 only
(b) 2 only
(c) Both 1 and 2
(d) Neither 1 nor 2
Answer: D
https://theprint.in/defence/higher-than-umling-la-worlds-highest-motorable-road-coming-up-in-eastern-ladakh-courtesy-bro/1719984/