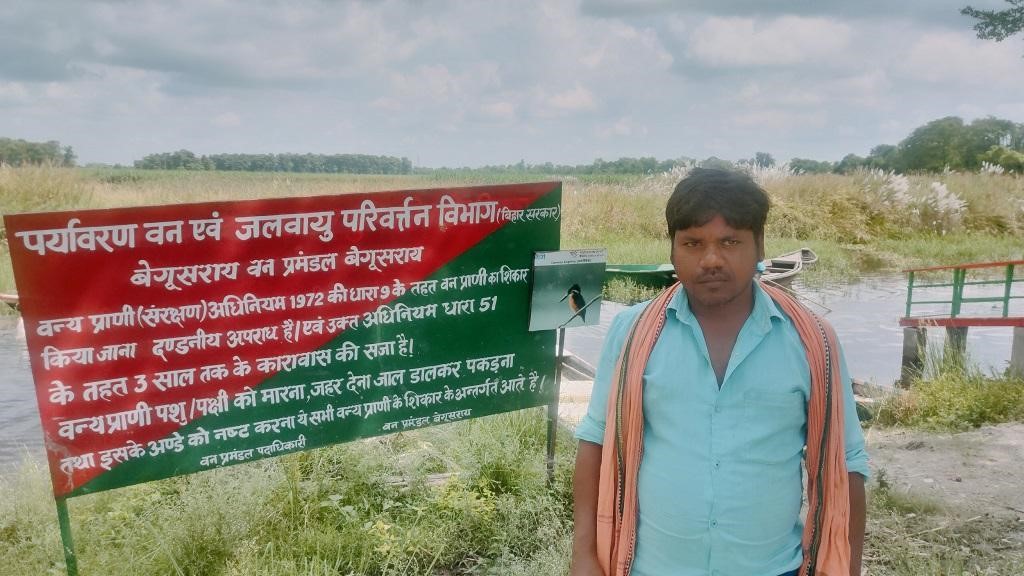 Disclaimer: Copyright infringement not intended.
Context
Kawar Lake is also known as Gokhur Lake.
It is the largest freshwater oxbow lake in Asia.
It faces neglect and degradation, posing a significant threat to its ecological balance and the communities dependent on it in Bihar.
Details
Key Features
It is also known as Kabartal Lake. It is in the Begusarai district of Bihar, India. It covers an area approximately six times that of the Bharatpur Sanctuary.
It originated as a residual oxbow lake due to the changing course of the Burhi Gandak River. The river is a significant tributary of the Ganges.
Biodiversity and Conservation
It was declared a Ramsar site in 2020.

It has a rich diversity of 165 plant and 394 animal species. It sustains the livelihoods of local communities, particularly the Nishad fishing community.
Wetland Conservation in Bihar
It comprises 4% of its total geographical area comprising wetlands.

ISRO's survey in 2006-07 identified 4,416 wetlands, with 17,582 smaller than 2.5 hectares.

The state is actively pursuing wetland conservation through the Bihar State Wetland Authority.
There are a total of 75 Ramsar sites in India.
Conservation Challenges
The lake has been experiencing a steady decrease in water levels since 2010. Encroachment, conflicts between farmers and fisherfolk, and illegal activities exacerbate the degradation.

The lake faces challenges due to policy implementation gaps, illegal activities like migratory bird hunting, and a lack of effective conservation measures.
Urgent Call for Conservation
Immediate actions such as desilting, afforestation, and strict enforcement of environmental regulations are needed.

Involving local communities in conservation efforts, raising awareness, and promoting sustainable livelihood practices are essential.

Comprehensive wetland management policies focusing on sustainable practices and protecting the endangered species are crucial.

Effective collaboration between governmental authorities, environmental experts, and local communities is paramount in fostering a collective approach to address the lake's multifaceted challenges.
Conclusion
Despite the current environmental challenges, a concerted effort to prioritize conservation, sustainable management, and community engagement can help preserve Kawar Lake's ecological integrity.
PRACTICE QUESTION
Q. Discuss the significance of wetland conservation in the context of environmental sustainability, highlighting the challenges faced and the measures required for effective preservation. (250 Words)