Jamrani Dam project of Uttarakhand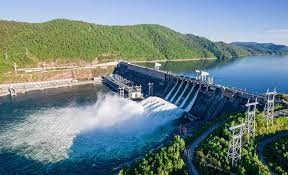 Disclaimer: Copyright infringement not intended.
Context
The Cabinet Committee on Economic Affairs (CCEA) chaired by Prime Minister Shri Narendra Modi, has approved the inclusion of the Jamrani Dam Multipurpose Project of Uttarakhand under Pradhan Mantri Krishi Sinchayee Yojana-Accelerated Irrigation Benefit Programme (PMKSY-AIBP) of Department of Water Resources, River Development and Ganga Rejuvenation.
Details
About the Jamrani Dam Project
Financial Allocation and Timeline
The government has set aside Rs 1,557.18 crore in national funding for this project, which is expected to cost Rs 2,584.10 crore. The Cabinet declared in a press release that the project will be completed by March 2028.
Jamrani Dam Project
The Jamrani Dam project involves the construction of a dam near Jamrani village, which is situated on the Gola River, a tributary of the Ram Ganga River in the Nainital district of Uttarakhand.
Irrigation and Canal System
The dam will supply water to the existing Gola barrage through a 40.5 km canal system.
This will provide irrigation water to a substantial area, covering 57,065 hectares of land.
This includes 9,458 hectares in Uttarakhand and 47,607 hectares in Uttar Pradesh.
The regions that will benefit from this irrigation cover Nainital, Udham Singh Nagar districts in Uttarakhand, and Rampur, and Bareilly districts in Uttar Pradesh.
Canal Enhancements
In addition to two new feeder canals, the project would rehabilitate 207 kilometers of existing canals and create 278 kilometers of solid field channels.
Hydroelectric Power Generation
The Jamrani Dam project's goal is to create 14 MW of hydroelectric electricity, which will help meet the region's energy needs.
Drinking Water Supply
In addition, the project will offer 42.70 million cubic meters (MCM) of drinking water to Haldwani and the surrounding areas.
More than 10.65 lakh (1.065 million) people in Uttarakhand will benefit significantly from this.
Beneficiary States
While both Uttarakhand and Uttar Pradesh would benefit from the project's irrigation benefits, the benefits of drinking water and electricity generation will be exclusive to Uttarakhand.
PRACTICE QUESTION
Discuss the challenges and opportunities associated with the construction and management of dam projects in India, with a focus on their socio-economic and environmental impacts.