India US Cultural Property Agreement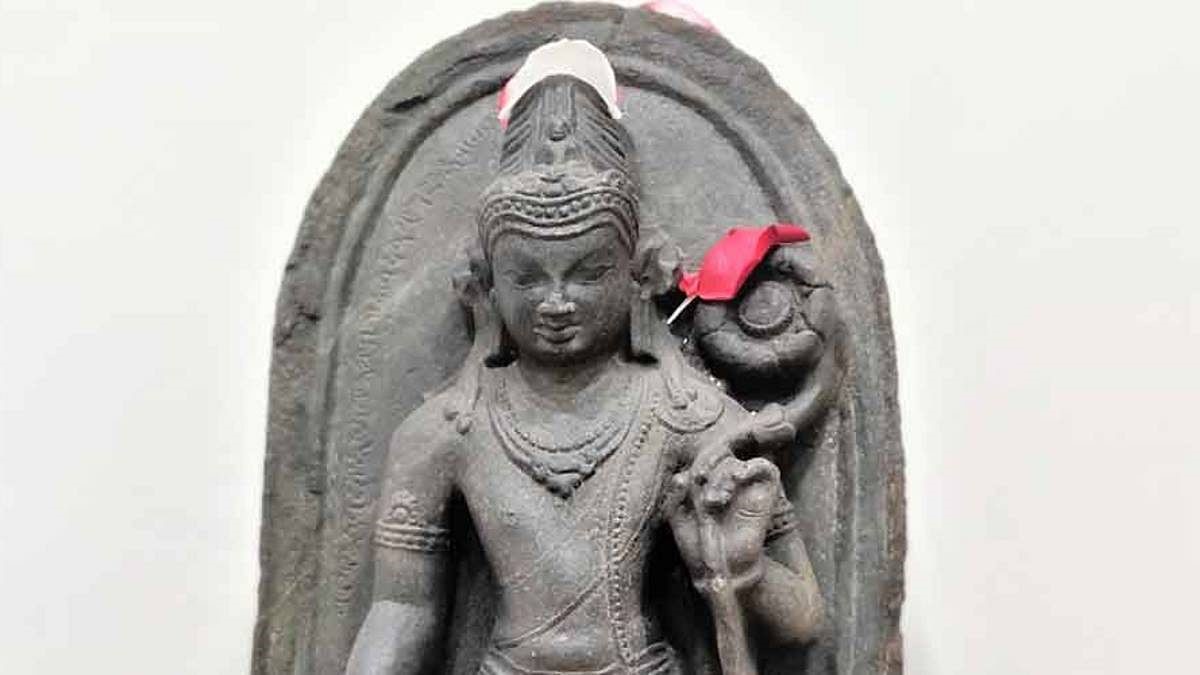 Disclaimer: Copyright infringement not intended.
Context
In a recently agreed Cultural Property Agreement between USA and India,

both countries agreed to work towards preventing illegal trafficking of cultural artefacts.

The total of 105 stolen cultural

artefacts would be transported to Indian from USA

.
Other Details
The Indian Consulate

in New York hosted the repatriation ceremony

and the process to transport antiquities to India would be started soon.

This

agreement was materialised last month during PM Modi's state visit to the U.S

.
Earlier Initiatives
Earlier, during Modi's visit to U.S.,

16 artefacts were handed

In 2021, 157 such artefacts, belonging

to 11th CE to 14th CE, were handed over to India.

They represented Hinduism (60), Buddhism (16) and Jainism (9)

Out of rest, 45 belonged to the Before Common Era

In 2022, a total of 307 antiquities were

returned by U.S. valued over $4 million.
Cultural Property Agreement
It is a tool to

prevent illicit trafficking

of cultural artefacts.

It

will include a Designated List of archaeological materials

which will be used for import restrictions.

It has an

aim to protect cultural heritage and

to redu

ce the incentive for further pillage of archaeological and ethnological material.

It made not permitted activities unlawful which are associated to excavate, remove, or export cultural objects.

Once in force this bilateral agreement

would impose import restrictions of designated objects into the United States except limited circumstances.
Need for Agreement
India has

lost roughly 10,000 major works of art every decade

since the 1950s.

Between 1992 and 2017, some 4,408 items were allegedly stolen

from monuments across India.

30-40% of looted Indian art and artefacts are in USA

.
Significance of the agreement
It will strengthen the India and USA relation.

The coordination between Homeland Security and law enforcement agencies in India and USA will be improved.

It will help in preservation and protection of cultural and living heritage.

It will curb the illegal trafficking of such artefacts.

It will also improve the emotional bond between the two nations.

It will enhance cooperation on the protection and lawful exchange of cultural property.

It will help dismantle the smuggling network.
Cultural Importance of these 105 Artifacts
These artefacts have a widespread geographical origin thus represent the geographical diversity of India. They belong to following regions -

47 are from eastern India.

27 are from southern India.

6 are from Northern India.

3 are from western India.

22 are from central India.

They were created during 2nd-3rd century CE to 18th-19th century

They are made of various materials such as terracotta, stone, metal and wood.

Around 50 out of 105 artefacts have religious significance.
Must Read Article:
India USA relations
https://www.iasgyan.in/daily-current-affairs/india-us-relations-6
PRACTICE QUESTION
Cultural artefacts have a great significance for India's culture and living heritage hence should be protected from illegal trafficking. Discuss. Also, in light of India-U.S. cultural property agreement, mention how illegal trafficking of such artefacts could be checked. (150 words)
https://epaper.thehindu.com/ccidist-ws/th/th_delhi/issues/44078/OPS/GQRBGDM9V.1+G0HBGEJTJ.1.html