UPSC UPDATE: RESERVE LIST FOR CSE 2019 RELEASED
UPSC UPDATE: RESERVE LIST FOR CSE 2019 RELEASED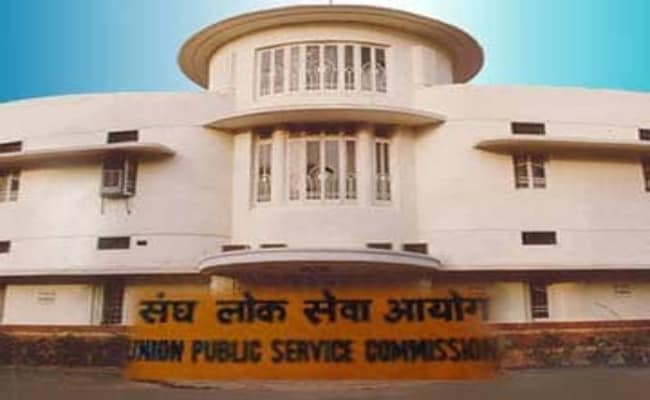 The result of the Civil Services (Main) Examination, 2019 was declared dated 04.08.2020 recommending 829 candidates in order of merit for appointment to IAS, IFS, IPS and Central Services Group 'A' and Group 'B' against 927 vacancies.
UPSC, in accordance with the Rule 16 (4) & (5) of the Civil Services Examination Rules, was also maintaining a Consolidated Reserve List in order of merit below the last recommended candidate under the respective categories.
As sought by the Department of Personnel & Training, the Commission has now recommended 89 candidates which include 73 General, 14 OBC, 01 EWS and 01 SC, to fill up the remaining posts based on the Civil Services Examination, 2019.
APTIPLUS SHINES ONCE AGAIN!!
We are happy to announce that 3 students of APTI PLUS family have made it to the UPSC CSE 2019 reserve list.
7202625 ANURAJ GUPTA
0824995 GAURA VJEET SINGH
0835241 SINGH KESHA V NARENDRA
How gratifying it is to see all their hard work, dedication and sacrifice bear fruit.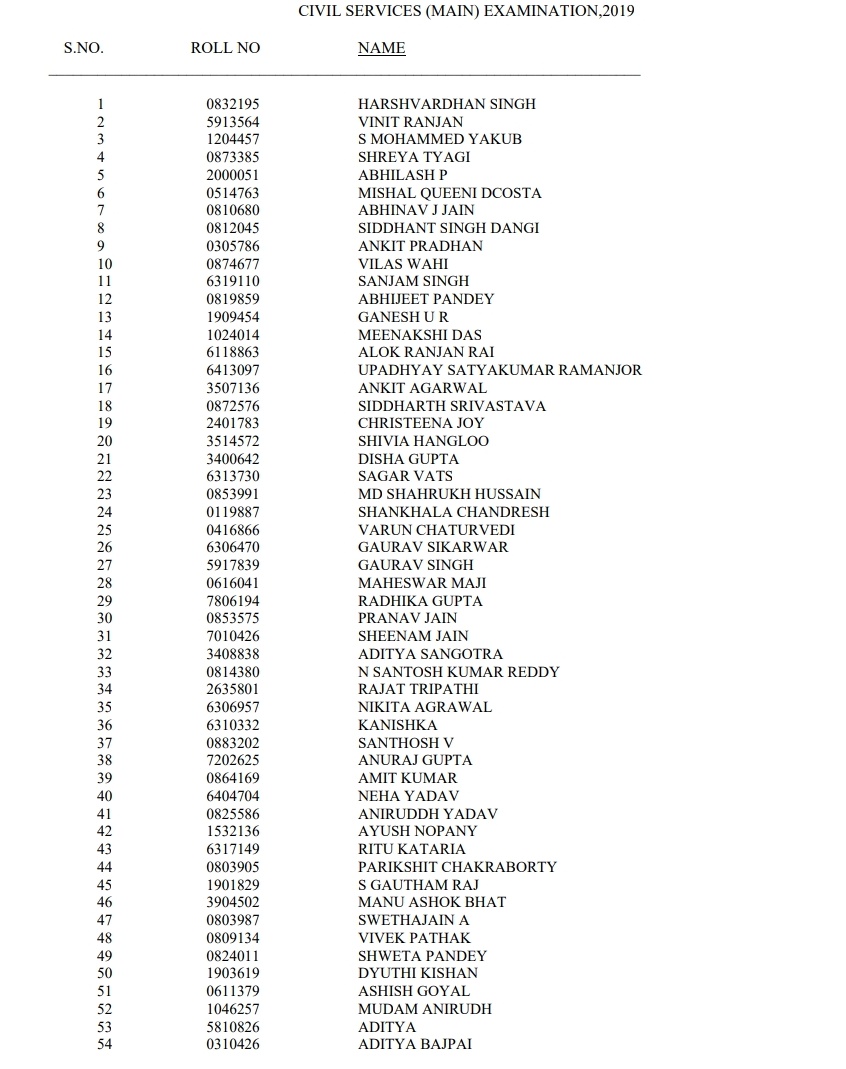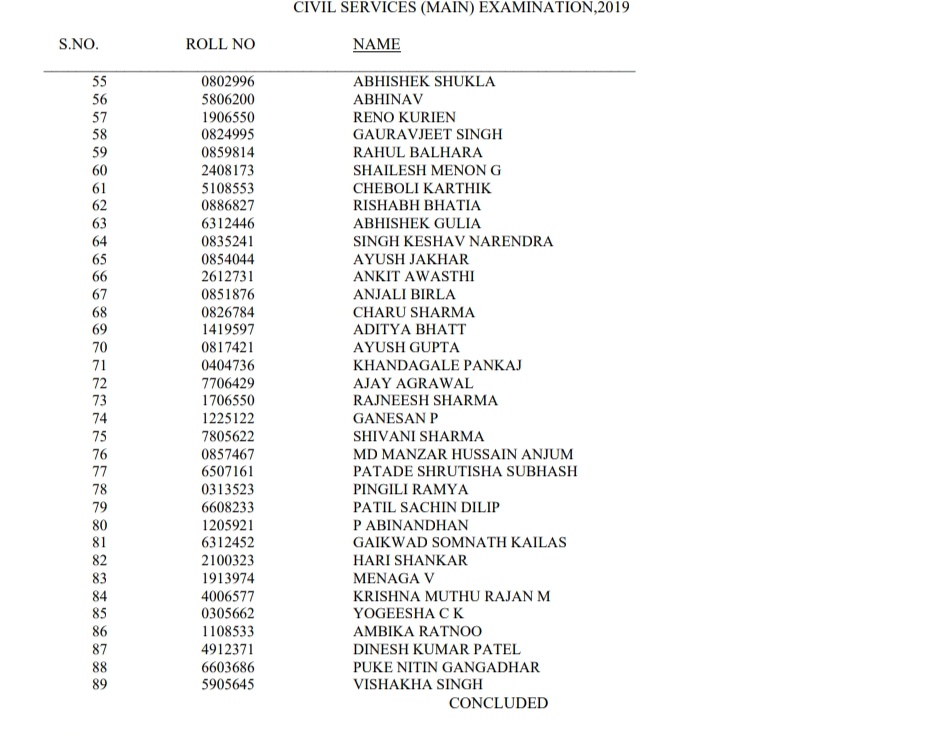 There are bound to be aspirants who do not make the cut at each stage, motivation for whom is categorized as below:
Aspirants who made to the list should not become less ambitious. They must remember that it is a relative exam and even a mark can make a difference and that does not make you any less worthy. Individualistic thinking is important- analyse what might have gone wrong but do not overdo it and accordingly plan the future course of action.

Aspirants who appeared for interview but did not get a rank should never back down. Be mentally strong to accept the result with poise. Without overdoing analyse the reasons for failure(after seeing marks etc) and chalk out strategy accordingly.

Aspirants who failed at the mains/prelims stage or will attempt first time should be calm and composed. Do a diligent SWOT analysis of the syllabus, preparation, time schedule etc and think and plan accordingly with a new strategy.

And finally, Aspirants who made to the final list with expected rank or higher than expected rank should not become arrogant. They should enter the world of challenges with the traits essential to be a civil servant and be an inspiration and motivation to others.
APTI PLUS together with IASGYAN, its e-learning platform, offers aspirants that kind of conducive ecosystem to have the plan, the roadmap and the courage to press on to their destination. The Academy has, since its inception in 2005-06, designed delivered perfected and innovated the art and science of teaching and guiding aspirants for civil services.
APTI PLUS Academy has brought about various programmes keeping the 2021 exam in mind:
DISTANCE LEARNING PROGRAM
Distance learning aims to create and provide access to learning when the source of information and the learners are separated by space and time. It primarily caters to the need of aspirants who are unable to join regular coaching classes due to major reasons but have ardent desire to become a civil servant. Out-stationed & working aspirants, who are unable to join Classroom Program should not be deprived of the valuable guidance and motivation provided by India's most renowned faculty members & mentors. Thus, the importance of Distance Learning Program cannot be emphasized enough.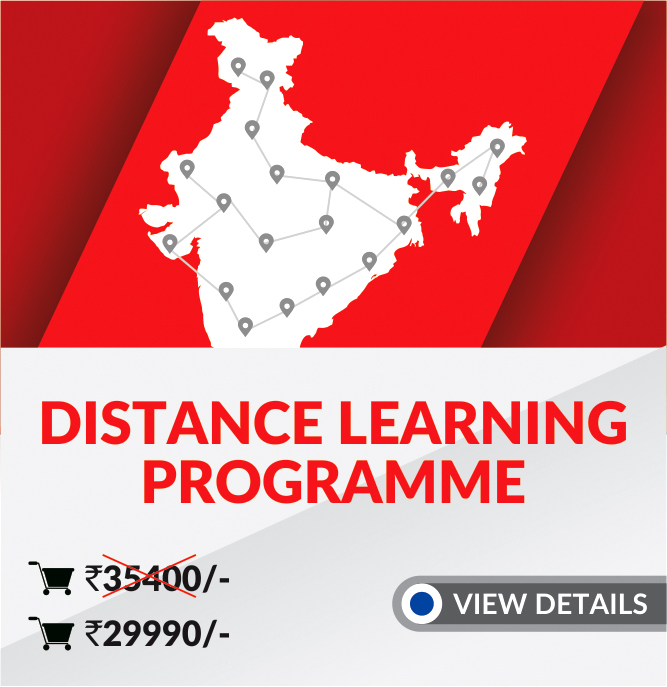 Years of expertise, research & analysis of Civil Services Examination has driven APTI PLUS Academy to embark upon developing a Virtual (Live/Online) Classroom Program that is in line with the changing dimensions of the UPSC preparation process. The program is meticulously designed by India's most adroit professionals having extensive expertise in the field of Civil Services Examination. It is the most comprehensive program developed by APTI PLUS Academy in which the best quality of education gets delivered straight to your home through India's Top Educators. Objective is thus to simplify the process of UPSC preparation and provide a platform that can best suit aspirants and professionals and lead them to the path of success.
To register click: https://www.iasgyan.in/course/home-learning-program-for-upsc-live-classroom
UPSC CSE 2021 MAINS PROGRAM
APTI PLUS through its Mains 2021 Program offers that kind of conducive 360 degree platform which meets each and every requirement of the 'LEARN, REVISE & PRACTICE, TEST, IMPROVE, SUCCEED' mantra. One can 'Revise, Practice & Improve' and stay ahead of the curve with Mains 2021 Answer Writing Evaluation Programme known for its codified objective criteria, uniform standards and timely, constructive, personalised and practical inputs on all aspects of answer writing. The programme aims to develop an analytical perspective in aspirants and ensure continuous improvement using evaluation, feedback and personal mentorship. One-to-one personalised mentorship and trusted and expert guidance enables the aspirants to get their performance evaluated anytime from anywhere and helps them learn at their own pace.
To register click:https://www.iasgyan.in/course/apti-pluss-mains-2021-answer-writing-evaluation-programme
UPSC CSE 2021 PRELIMS TEST SERIES
There are total 60 tests. It is more than 4 to 7 times of any other platform. It is the only Test Series in India with separate Current Affairs Tests (2 Tests/ Month). There are 38 sectional tests covering the entire ambit of civil services examination syllabus. There are 5 tests on previous year questions. There are 7 monthly current affair tests. There are 10 full length tests. The validity of the course is for 365 days.
Questions have been curated by India's most adroit professionals & renowned academicians with vast experience in UPSC. Every aspirant will get Detailed Test Report & Analysis based on Level of Difficulty with All India Ranking. There will be Performance Evaluation so as to help every aspirant strategize their preparation accordingly. There is full flexibility as aspirants can take Tests anytime and anywhere.
The Test Series Program has been structured in such a manner that it can help aspirants prepare bit-by-bit in stages for the examination. Each stage gives candidates the chance to improve over the previous one and measure their progress. Thus, each stage can be treated as a step further in the whole staircase, which will gradually raise the preparation level of the aspirants, giving them the scope to develop the right set of skills to ace the Prelims Examination.
Polity Tests for Prelims 2021 have also been introduced for just Rs. 499/-. There are 10 tests for prelims. There are 6 sectional tests covering the entire ambit of civil services examination syllabus. There is 1 test based on previous year UPSC CSE, CDS, CAPF and ESE exam. There are 3 full length tests.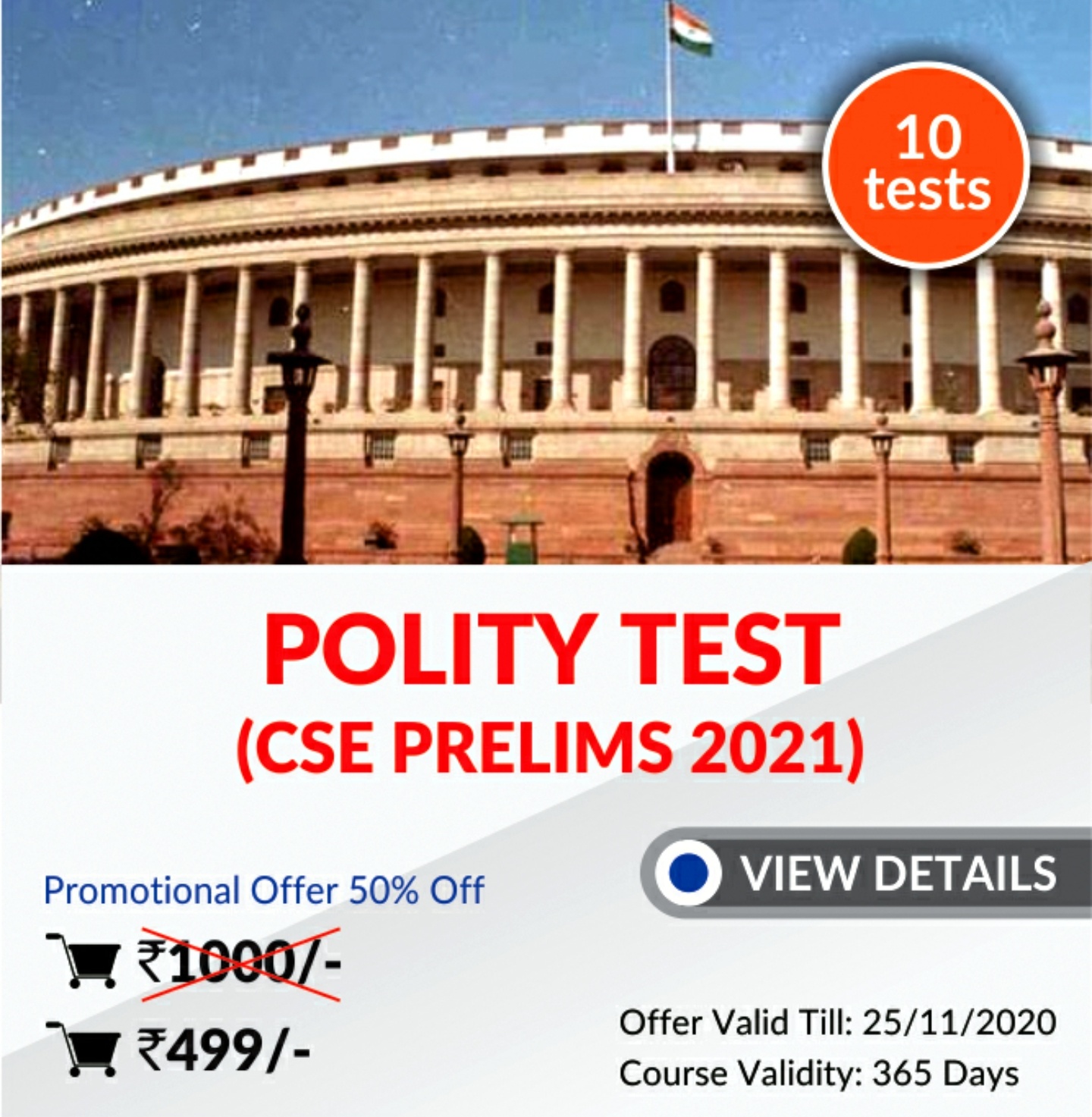 Similarly, tests for Economy and current affairs have been introduced.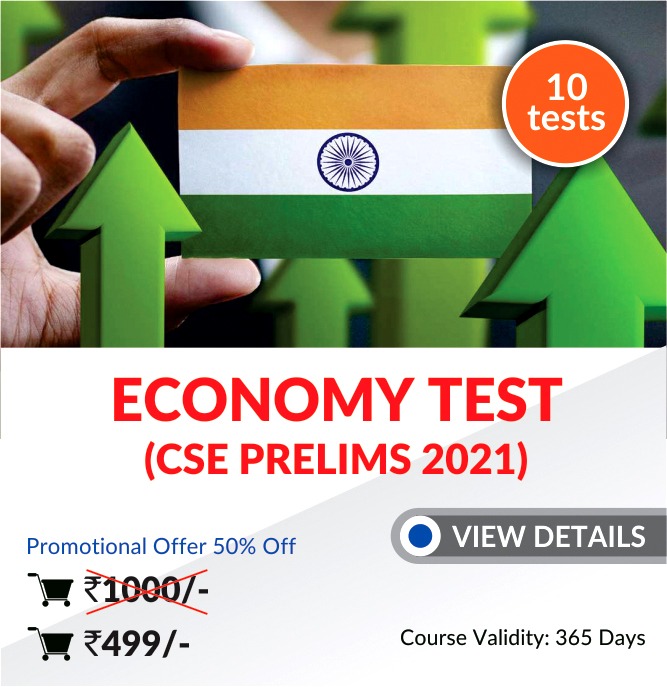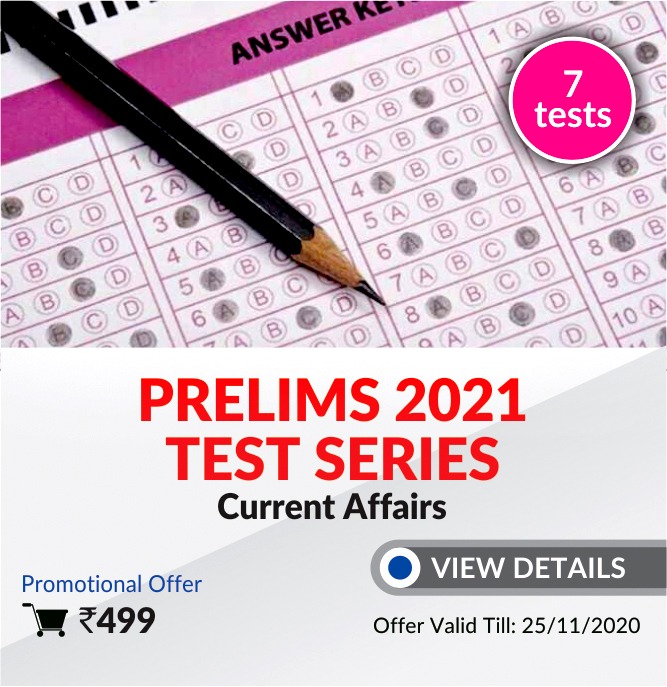 Remember that, a person who is able to manage other spheres of his life efficiently without losing his disciplined routine is a suitable candidate for CSE. UPSC exam is a rigorous exercise that requires continuous perseverance, hard work, practice and smart preparation to taste the success. Learning is incomplete without failure and failure is never a waste provided you make the best out of it by learning to overcome the flaws. And when you do that you win, you win big.