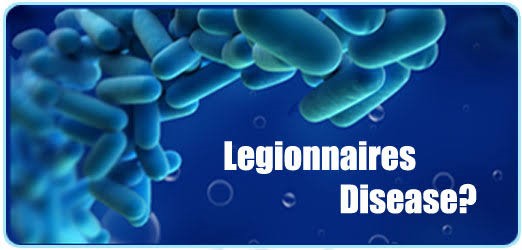 Disclaimer: Copyright infringement not intended.
Context: Migrants were removed from the Bibby Stockholm barge in the UK after traces of the Legionella bacteria were found among them.
More on news
The British government found asylum-seekers on a housing barge suffering from Legionella disease.
One resident of the barge had a sore throat while the other was coughing and complaining of breathlessness.
Low levels of Legionella have been found in the water system.
UK Government's Policy on asylum-seeker Migrants
The government's policy is to put the asylum-seekers on board the Bibby Stockholm barge till the verdict on asylum comes.
It was adopted to cut the cost of putting the migrants in hotels.
What are Legionella Bacteria?
Legionella bacteria are found in lakes and ponds.
They can also develop tanks and other water systems.
Legionnaires' disease
Legionella Bacteria cause an infection called Legionnaires' disease.
When people breathe in water contaminated with the bacteria, they get infected.
Once these bacteria reach the lungs, they cause pneumonia.
Symptoms
Many people exposed to the bacteria don't develop symptoms.
Those who do develop symptoms may experience cough, fever, chills, shortness of breath, muscle aches, headaches and diarrhoea.
Transmission
Legionnaires' disease doesn't spread from person to person.
Instead, the bacteria spreads through the mist, such as from air-conditioning units for large buildings.
Adults over the age of 50 and people with weak immune systems, chronic lung disease or heavy tobacco use are most at risk.
Legionnaires' disease in India
Even though LD has been reported from many parts of the world, only sporadic cases have been reported in India.
PRACTICE QUESTION
Q. Consider the following statements about Legionnaires' disease
It is a fungal disease.
Many people suffering from the disease don't develop symptoms.
There are widespread cases of the disease with epidemic-like situations in India.
How many of the above statements are correct?
1 and 2 only
1 and 3 only
2 and 3 only
All are correct
Ans: D
https://economictimes.indiatimes.com/news/international/uk/what-are-legionella-bacteria-know-how-they-forced-uk-govt-remove-migrants-from-bibby-stockholm-barge/articleshow/102660155.cms?from=mdr