Disclaimer: Copyright infringement not intended.
Context
The Japanese archipelago, one of the world's prominent island groups that lies just off the coast of Eurasia, now has 14,125 islands, according to the Japanese government. This is double the 6,852 islands that was the official figure way back in 1987.
Japanese Archipelago
It extends over 3,000 km from the

Sea of Okhotsk

in the northeast to the

East China

and

Philippine Seas

in the southwest along the Pacific Ocean coast of the

Eurasian

continent, and consists of three

island arcs

from north to south: the

Northeastern

and Southwestern Japan Arcs, and the

Ryukyu Island Arc

. The

Kuril Island Arc

, the

Daitō Islands

, and the

Nanpō Islands

are not parts of the

archipelago

.

The archipelago consists of 14,125 islands. The five main islands, from north to south, are Hokkaido, Honshu, Shikoku, Kyushu, and Okinawa. Honshu is the largest and referred to as the Japanese mainland.
The topography is divided as:
Hokkaido, Honshu, and Shikoku and its surrounding islands;

Kyushu and the Ryukyu arc, which is composed of the Ryukyu Islands and other surrounding islands;

Eastern part of Hokkaido and the Kuril Islands;

Nanpō Islands and the Izu Peninsula (part of Izu-Bonin-Mariana Arc).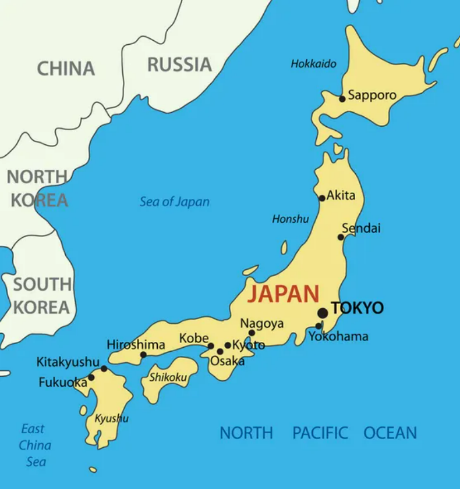 https://www.downtoearth.org.in/news/world/the-japanese-archipelago-now-has-double-the-islands-from-1987-here-is-why-87776