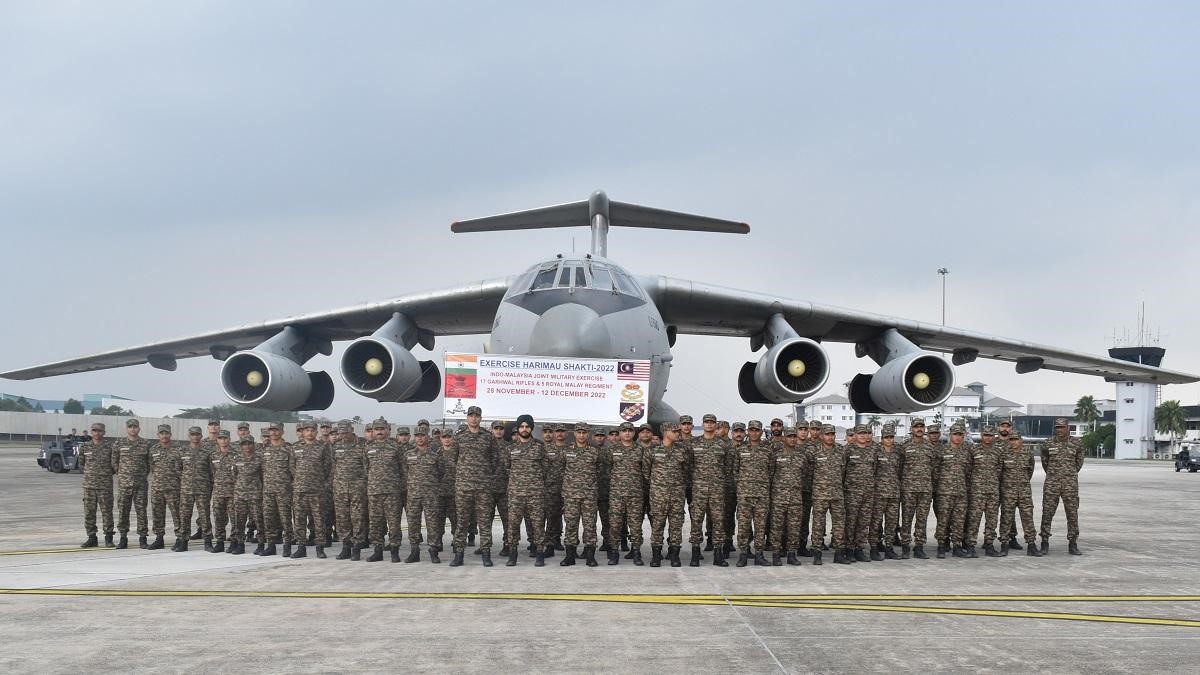 Disclaimer: Copyright infringement not intended.
Context
The 'Exercise Harimau Shakti 2023' began in Umroi Cantonment, India.
Exercise Harimau Shakti
About
Exercise Harimau Shakti is a joint bilateral training exercise of the Indian and Malaysian armies.
This is the 5th edition of the exercise.
Aim
"Exercise Harimau Shakti" aims to improve defence cooperation between the Malaysian and Indian armies, which will also strengthen bilateral ties between the two countries.
Participation
In this edition, the Royal Battalion of the Malaysian Army provided members of the contingent from Malaysia.

A Rajput Regiment battalion will represent the Indian contingent.

Exercise Harimau Shakti will involve about 120 soldiers from both sides.
Aim of the 2023 Exercise
It aims to improve military capability for carrying out Multi-Domain Operations in an atypical situation.
Both contingents will set up a Joint Command Post and an integrated surveillance system during the exercise.
Exercise inclusions
Both sides will practice using combined troops in the jungle, semi-urban, and urban settings.

Drills for gathering, compiling, and disseminating intelligence will also be practiced.

Helicopters and drones/UAVs will also be used in the exercise.

Additionally, two sides will run through evacuation and casualty management simulations.

Both contingents will talk about logistics planning and engage in battalion-level survival drills.

High levels of physical fitness, tactical drill execution, and the exchange of best practices are the main training objectives.

A 48-hour validation exercise will take place in a semi-urban region as part of the exercise's culmination.
PRACTICE QUESTION
Q. Consider the following statements:
1.United Nations (UN) Day marks the coming into force of the treaty popularly known as the UN Charter in 1945.
2.The United Nations Day 2023 theme is "Equality, Freedom, and Justice for All."
3.2023 UN Day commemorates the 100th Anniversary of the Universal Declaration of Human Rights (UDHR).
How many of the above statements are correct?
A) Only 1
B) Only 2
C) All 3
D) None
Answer: B) Only 2