PAST 8 YEARS 'WARMEST ON RECORD'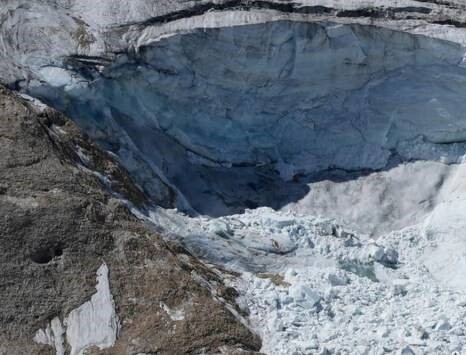 Disclaimer: Copyright infringement not intended.
Context
The report, published by the UN's World Meteorological Organization (WMO), said the years between 2015-2022 were the warmest on record.
Findings of the report
The La Nina cooling weather phenomenon failed to ease the temperature hikes, with the past eight years considered the highest mean temperatures on record.

In 2021, greenhouse gas concentrations peaked.

Carbon dioxide (CO2) concentration was at 415.7 parts per million globally, which is 149% of the pre-industrial level.

Methane meanwhile stood at 262% and nitrous oxide at 124%.

Oceans were meanwhile the warmest on record.

Some 58% of ocean surfaces experienced a marine heatwave.

Around 90% of the energy trapped in the climate system by greenhouse gases goes into the ocean, somewhat ameliorating even higher temperature increases but posing risks to marine ecosystems.
MUST READ ARTICLE:
World Meteorological Organization: https://www.iasgyan.in/daily-current-affairs/world-meteorological-day-9
PRACTICE QUESTION
Q) How many of the following statements with reference to World Meteorological Organisation is/are incorrect?
a. World Meteorological Organization is the United Nations' specialised organisation.
b. Following the Vienna International Meteorological Congress, the WMO was founded in 1973 by the International Meteorological Organization.
c. The Theme for World Meteorological Day 2023 is 'The Future of Weather and Climate Change.'
Only 1

Only 2

Only 3

None of the above
Correct Answer: 1
https://indianexpress.com/article/explained/explained-climate/past-8-years-warmest-un-climate-report-8570348/