NATIONAL EFFICIENT COOKING PROGRAMME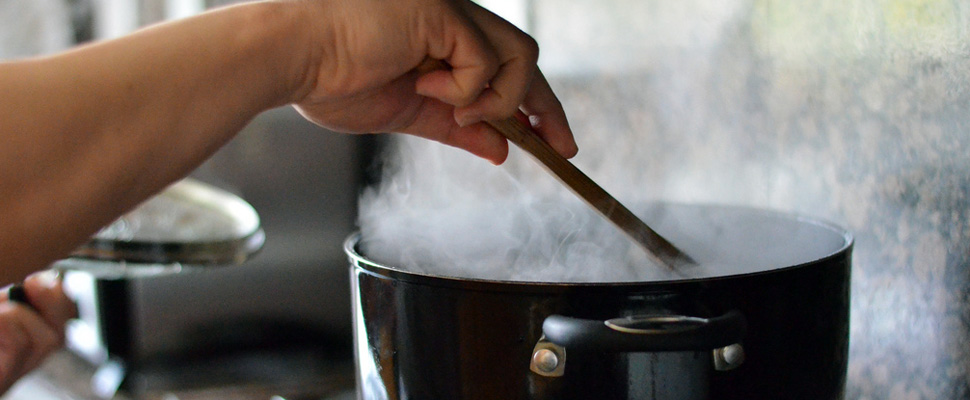 Copyright infringement not intended
Picture Courtesy: sustainability.ncsu.edu
Context: The National Efficient Cooking Programme (NECP) and the Energy Efficient Fans Programme (EEFP) are initiatives launched by the Energy Efficiency Services Limited (EESL) in India to promote energy-efficient and environmentally friendly cooking and fan solutions.
National Efficient Cooking Programme (NECP)
NECP is a part of the Clean Cooking Scheme

, with a focus on non-solar/electricity-based induction cookstoves. It aligns with the Go-electric initiative by the Ministry of Power.

NECP promotes induction-based cook stoves

, which are known for their energy efficiency, safety, and convenience. These stoves use electromagnetic fields to directly heat the cooking vessel, making them highly efficient.

The market for induction cooktops has been rapidly growing, with over 10 million units sold in 2021-22. Factors contributing to this growth include the rise of modular kitchens, increasing LPG (liquefied petroleum gas) costs, and the versatility and safety of induction cooking.

Northern and western India have been leading in the sales of induction cooktops

, and their popularity is due to factors like portability, convenience, and safety.

Induction cook stoves are considered more environmentally friendly as they produce fewer greenhouse gas emissions and indoor air pollutants compared to traditional cooking methods.

EESL has partnered with Modern Energy Cooking Services (MECS)

to deploy 20 lakh (2 million) induction cookstoves across India.
Energy Efficient Fans Programme (EEFP)
EEFP focuses on promoting energy-efficient BLDC (Brushless Direct Current) fans to reduce energy consumption and environmental impact. These fans are known for their energy efficiency and lower power consumption.

The annual ceiling fan market in India comprises approximately 4.4 crore (44 million) units. Ceiling fans contribute significantly to residential electricity consumption, accounting for over 25% of India's overall electricity usage.

EESL aims to deploy 1 crore (10 million) 5-star energy-efficient ceiling fans across India.

The adoption rate of 5-star energy-efficient fans in India is currently low

, standing at just 5%, indicating a substantial potential for energy conservation.

Beginning on January 1, 2023, the Bureau of Energy Efficiency (BEE) mandated that ceiling fans in India must bear star labels to indicate their energy efficiency.
About Energy Efficiency Services Limited (EESL)
●EESL is a leading Energy Service Company operating under the Ministry of Power in India. It is dedicated to promoting energy-efficient products and solutions across various sectors.
●EESL has successfully implemented previous initiatives, including the distribution of millions of LED bulbs under the UJALA (Unnat Jyoti by Affordable LEDs for All) scheme and the installation of energy-efficient streetlights.
●These initiatives have resulted in significant energy savings, reduced peak electricity demand, and a decrease in greenhouse gas emissions.
●EESL follows transparent procurement processes overseen by the Central Vigilance Commission (CVC) to ensure efficient and ethical distribution of energy-efficient products.
Conclusion
Both NECP and EEFP are aimed at promoting energy efficiency, reducing energy consumption, and lowering environmental impact in Indian households. They align with the Indian government's goals to transition to cleaner and more sustainable energy sources while promoting cost-effective solutions for citizens. EESL, as the implementing agency, plays a crucial role in achieving these objectives.
Must Read Articles:
Energy Efficiency Services Limited: https://www.iasgyan.in/daily-current-affairs/energy-efficiency-services-limited
PRACTICE QUESTION
Q. How can the promotion of energy efficiency contribute to achieving sustainable development goals while mitigating the environmental impact of energy consumption?