logistics Performance Index (LPI)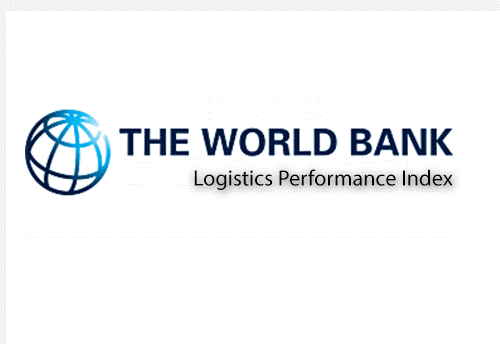 Disclaimer: Copyright infringement not intended.
Context
India climbed up six places in the Logistic Performance Index 2023.
Logistics Performance Index (LPI)
The Logistics Performance Index (LPI) is a logistics capacity index created by the World Bank.
It analyses differences between countries in terms of customs procedures, logistics costs and the quality of the infrastructure for overland and maritime transport.
It is an interactive benchmarking tool created to help countries identify the challenges and opportunities they face in their performance on trade logistics and what they can do to improve their performance.
The Logistics Performance Index is reported by the World Bank every two years.
It is the combination of the weighted average of the country scores on six key dimensions:
Customs performance,
Infrastructure quality,
Ease of arranging shipments,
Logistics services quality,
Consignments tracking and
Tracing and timeliness of shipments as well as practical data measuring logistics efficiency.
This measure indicates the relative ease and efficiency with which products can be moved into and inside a country.
Understanding the Dimensions
The logistics performance (LPI) is the weighted average of the country scores on six key dimensions:
The efficiency of the clearance process (i.e; speed, simplicity and predictability of formalities) by border control agencies, including customs.
Quality of trade and transport-related infrastructure (e.g., ports, railroads, roads, information technology);
Ease of arranging competitively priced shipments;
Competence and quality of logistics services (e.g., transport operators, customs brokers);
Ability to track and trace consignments;
Timeliness of shipments in reaching the destination within the scheduled or expected delivery time.
India's Performance in Logistics Performance Index (LPI) 2023
India has climbed six places on the World Bank's Logistic Performance Index (LPI) 2023, now ranking 38th in the 139 countries index.
India was ranked 44th on the index in 2018 and has now climbed to 38th in the 2023 listing.
India's performance has drastically improved from 2014, when it was ranked 54th on the LPI.
India's rank moved up five places in infrastructure score from 52nd in 2018 to 47th in 2023.
It climbed to the 22nd spot for international shipments in 2023 from 44th in 2018 and moved four places up to 48th in logistics competence and equality.
India witnessed a 17-place jump in rankings, whereas it moved up three places in rank in tracking and tracing to 38th.
The report quotes modernization and digitalization as a reason for emerging economies, like India, to leapfrog advanced countries.
NATIONAL LOGISTICS POLICY: https://www.iasgyan.in/daily-current-affairs/national-logistics-policy
PRACTICE QUESTION
Q. National Logistics Policy is a comprehensive effort to address issues of high cost and inefficiency by laying down an overarching interdisciplinary, cross-sectoral and multi-jurisdictional framework for the development of the entire logistics ecosystem. Elucidate.
https://economictimes.indiatimes.com/industry/transportation/shipping-/-transport/india-raises-its-logistics-game-rises-6-spots-on-world-bank-index-to-38/articleshow/99676267.cms