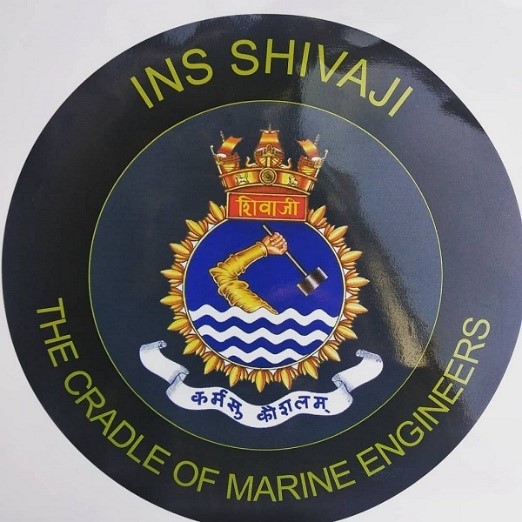 Disclaimer: Copyright infringement not intended.
Context
The Marine Engineering Specialisation Course (MESC) at INS Shivaji celebrated the graduation of 39 officers, hailing from various naval forces.
INS Shivaji
About
INS Shivaji is an Indian naval station located in Lonavala, Maharashtra.
Mandate
It houses the Naval College of Engineering which trains officers of the Indian Navy and the Indian Coast Guard.
Commissioning
It was commissioned on 15 February 1945 as HMIS Shivaji.
Closeby Dam
It is located close to the Bhushi Dam.
Function
Indian Navy already operates a first damage control simulator Akshat at INS Shivaji to train its officers and sailors on damage control on a warship at sea.
Premier Institutions
INS Shivaji has three premier institutions viz. Centre of Marine Engineering and Technology (CMET), Centre of Excellence (CoE) and Nuclear, Biological and Chemical Defence (NBCD) School.
Naval College of Engineering
The Naval College of Engineering undertakes B.Tech. courses at the entry level for technical officers' entry into the Service.
It is affiliated to Jawaharlal Nehru University, New Delhi.
The faculty is a mix of (Defence Research and Development Organisation) DRD scientists and Naval officers.
Centre of Marine Engineering Technology (CMET)
The Centre of Marine Engineering Technology (CMET) is a facility equipped to undertake ab initio, qualifying, and marine specialization courses for officers, sailors, and civilians.
It also undertakes a specialized pre-commissioning training of officers and sailors on actual equipment fitment onboard war vessels prior to appointment.
The training wings also include the EPCT School. It has a Cadet's Training Department which is similar to an Officers' Training Academy which undertakes training of cadets in personality development, leadership qualities, and watermanship.
Nuclear, Biological, and Chemical Defense (NBCD) School
The NBCD School conducts training in nuclear, biological and chemical aspects, damage control and fire-fighting.
It has a damage control simulator namely
It is a facility for practical training in simulated damage control procedures on board the ship.
BHUSHI DAM
The Bhushi Dam is a masonry dam on the Indrayani River in Lonavala, Maharashtra. The dam was built in the late 1860s for the Great Indian Peninsular Railway as a source of water for their steam engines. As of 2014 it is owned by the Central Railway zone of the Indian Railways, the successor to the Great Indian Peninsular Railway.
INDRAYANI RIVER
The Indrayani River originates in Kurvande village near Lonavla, a hill station in the Sahyadri mountains of Maharashtra. Fed by rain, it flows east from there to meet the Bhima River, through the Hindu pilgrimage centers of Dehu and Alandi. It follows a course mostly north of the city of Pune. It is revered as a holy river and is associated with religious figures such as Sant Tukaram and Dnyaneshwar. There is a hydroelectric dam called Valvan Dam on the Indrayani at Kamshet.
PRELIMS PRACTICE QUESTION
Q. Match the following:
1. Bhushi Dam a. Indrayani River.
2. Nagarjuna Sagar Dam b. Beas
3. Ukai Dam c. Tapti River
4. Pandoh Da d. Krishna River
A. 1-a, 2-d, 3-c, 4-b
B. 1-c, 2-a, 3-d, 4-b
C. 1-c, 2-d, 3-a, 4-b
D. 1-c, 2-a, 3-b, 4-d
Answer: A. 1-a, 2-d, 3-c, 4-b
https://www.freepressjournal.in/pune/pune-39-officers-complete-marine-engineering-course-at-ins-shivaji