INDIA SRI-LANKA PASSENGER FERRY SERVICE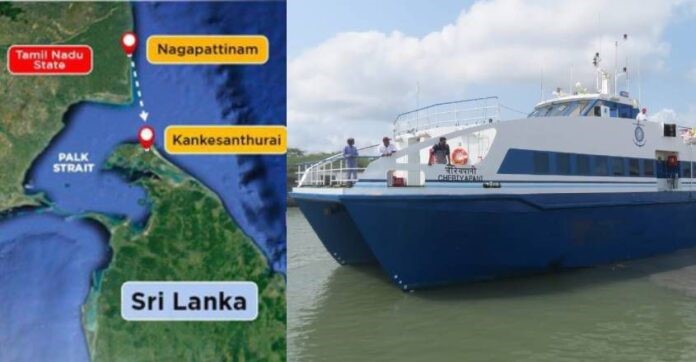 Disclaimer: Copyright infringement not intended.
Context
After nearly four decades, a passenger ferry service has been reinstated to reconnect India and Sri Lanka.
This symbolizes a significant diplomatic and economic milestone.
Route
The service, operated by the government-owned Shipping Corporation of India, runs between Nagapattinam in India and Kankesanthurai in Jaffna, northern Sri Lanka.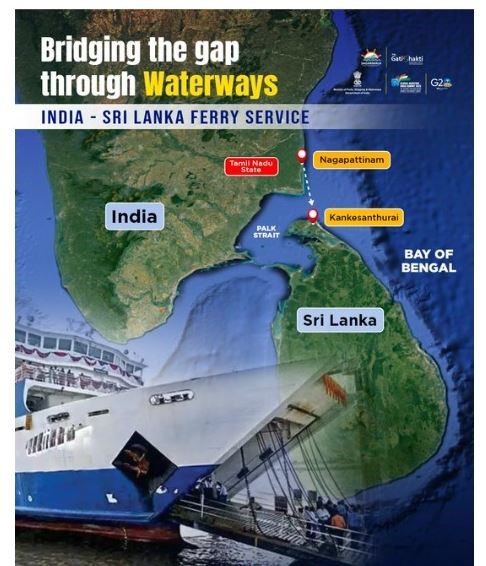 Capability
The high-speed craft, Cheriyapani, can carry up to 150 passengers and will make the 60-nautical-mile journey in three to four hours.
Significance
The service is expected to strengthen ties between the two countries and boost trade and tourism.
It is aligned with the 'neighbour-first' policy, which will fortify India-Sri Lanka ties.
It will lead to enhanced connectivity that would stimulate trade and tourism between the two countries, especially given Nagapattinam's array of tourist destinations.
Note: Plans are also being considered for a similar service between Rameswaram and Talaimannar.
READ ABOUT INDIA SRI LANKA RELATIONS: https://www.iasgyan.in/daily-current-affairs/india-sri-lanka-ties-11
PRACTICE QUESTION
Q. India and Sri Lanka have injected pragmatism into bilateral relations, which began disappearing after China's entry through the Hambantota port deal a decade ago. Discuss.