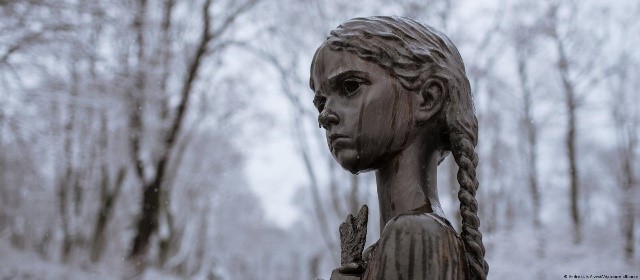 Disclaimer: Copyright infringement not intended.
Context
The Council of Europe voted to recognize Holodomor as a 'Genocide'.
What was the Holodomor?
Holodomor is a Ukrainian term that means "death by starvation".
Holodomor was a famine in Soviet Ukraine from 1932-33.
It was caused by the forced collectivization of farmers under Stalin.
Stand of countries
Ukraine has regarded the famine as a deliberate act of genocide by Stalin since 2006.
Russia still rejects this account and says it was a famine that devastated parts of the Soviet Union at that time.
Recent Development
In 2022 Russia's invaded Ukraine. Since then, Ukraine has encouraged the international community to acknowledge the famine as a deliberate act.
Significance
Restoring historical justice and paying tribute to Holodomor victims sends a strong message.
The message is that justice is inevitable for all past and present Moscow's crimes.
PRACTICE QUESTION
Q. Recently, Holodomor was in the news. What is it?
1. A famine in Soviet Ukraine from 1932-33.
2. A series of protests and demonstrations in China in spring of 1989.
3. Boko Haram militants attack a town with bombs and guns.
4. ISIS massacres Kurdish people.
Choose the correct code.
A

B

C

D
Answer
Option 1. A