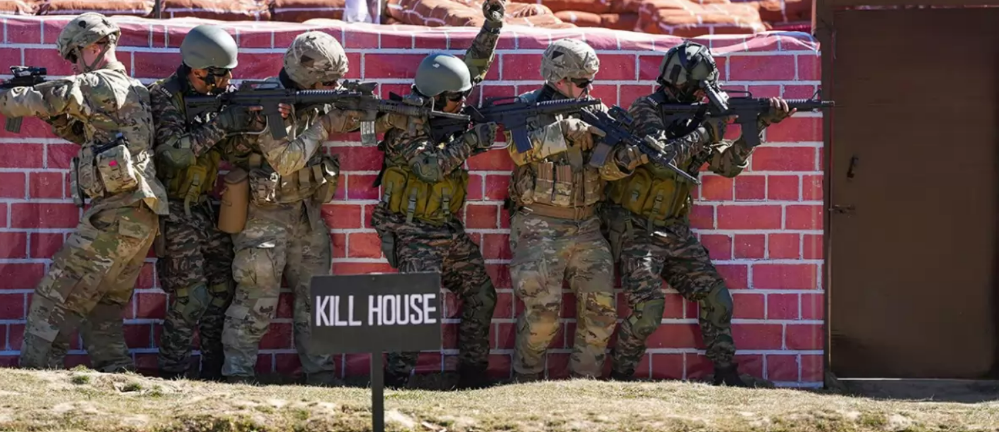 Disclaimer: Copyright infringement not intended.
Context
India and the US will hold another edition of 'Yudh Abhyas' scheduled to take place in Alaska from September 25 to October 8.
Exercise Yudh Abhyas
About
Yudh Abhyas is an annual training practice between United States Army and Indian Army.
Aim
Exchanging best practices, tactics, techniques and procedures between the Armies of the two nations.
Previous Edition
A joint exercise near the Line of Actual Control (LAC) in Auli, Uttarakhand, was conducted last year.
2023 Edition
This marks the 19th edition of the Indo-US joint training exercise Yudh Abhyas.
The training schedule focuses on the employment of an integrated battle group under Chapter VII of the UN Mandate.
The schedule will include all operations related to peacekeeping and peace enforcement. The troops from both nations will work together to achieve common objectives.
The joint exercise will also focus on Humanitarian Assistance and Disaster Relief (HADR) operations.
Troops from both nations will practice launching swift and coordinated relief efforts in the wake of any natural calamity.
Significance of 2023 Edition
At a time when the conditions at the Indo-Chinese border are volatile and diplomatic ties between the two remain strained, this exercise is set to convey a larger message, depicting stronger military cooperation between India and the US, who have announced important military deals in recently.
Closing Remarks
With a common agenda of promoting peace and stability in the region, military cooperation between India and the US has gained momentum with exercises like Yudh Abhyas and Cope India, an air exercise between the two countries that was recently held in Kalaikunda, West Bengal.
MUST READ ARTICLE: https://www.iasgyan.in/blogs/important-military-exercises-between-india-and-other-countries
https://www.news18.com/india/india-us-to-conduct-19th-edition-of-yudh-abhyas-in-alaska-focusing-on-stronger-military-cooperation-8460235.html