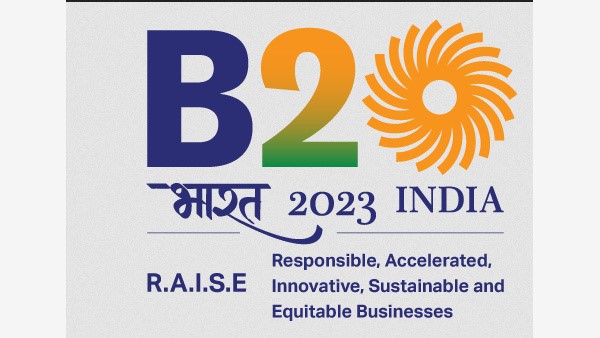 Disclaimer: Copyright infringement not intended.
Context
The Prime Minister Shri Narendra Modi addressed the B20 Summit India 2023 in New Delhi.
B20 Summit
About
The Business 20 (B20) is the official G20 dialogue forum with the global business community.
Established
Established in 2010, B20 is among the most prominent Engagement Groups in G20, with companies and business organizations as participants.
The B20 works to deliver concrete actionable policy recommendations to spur economic growth and development.
Theme
The three-day summit is being held from 25th to 27th August. Its theme is A.I.S.E – Responsible, Accelerated, Innovative, Sustainable and Equitable Businesses. It is being attended by over 1,500 delegates from about 55 countries.
Role
B20 Summit India brings policymakers, business leaders and experts from across the world to deliberate and discuss the B20 India Communique. The B20 India Communique includes 54 recommendations and 172 policy actions for submission to G20.
READ:
https://www.iasgyan.in/daily-current-affairs/g20-10
https://www.iasgyan.in/ias-gazette-magazine/g-20-summit-key-takeaways
PRACTICE QUESTION
Q. India's G20 presidency is inclusive, ambitious, decisive, and action-oriented, as the country is taking charge at a time when the world is grappling with geopolitical tensions, economic slowdown and rising food and energy prices. Explain.