THE PLI SCHEME – ALL YOU NEED TO KNOW
22nd December, 2020
Mains
THE PLI SCHEME – ALL YOU NEED TO KNOW
Introduction
One of the most important strategies to improve the economic growth of a country is to promote domestic production and become self-reliant. This is exactly what our Government has been aiming for. The policies such as Make in India and the Atmanirbhar Bharat Abhiyan are prime examples of this.
Recently, the Union Cabinet announced the approval of a Production Linked Incentive (PLI) Scheme for 10 key sectors. This scheme would help to further strengthen the foundation of India's path towards self-reliance.
What is the PLI Scheme?
The Production Linked Incentive (PLI) scheme is a relatively new concept. Through this scheme the Government aims to give companies incentives on incremental sales from products manufactured in domestic units. PLI has been introduced to boost domestic manufacturing and cut down on import bills.
What is Incremental Sale?
Based on past performance and the projection for future, companies set 'sales targets'. And then employees are encouraged to make even more than that and whatever has been achieved in excess is called as incremental. So, basically Incremental sales is a concept wherein a company manages to sell more products as compared to its estimates. But to ramp up production in order to sell more products companies usually need to go for self- funding.
In the PLI Scheme however, the Government will provide subsidies/ incentives on this "Incremental Sale" of goods manufactured in domestic units i.e within India.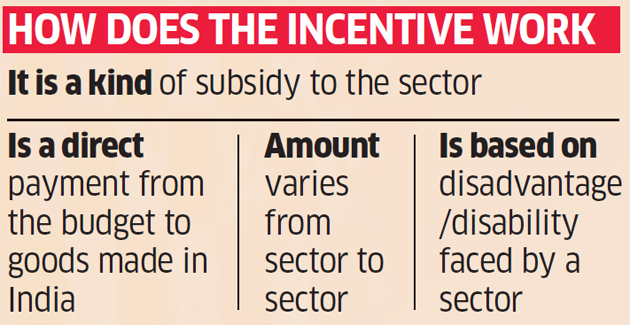 10 sectors that will come under the PLI scheme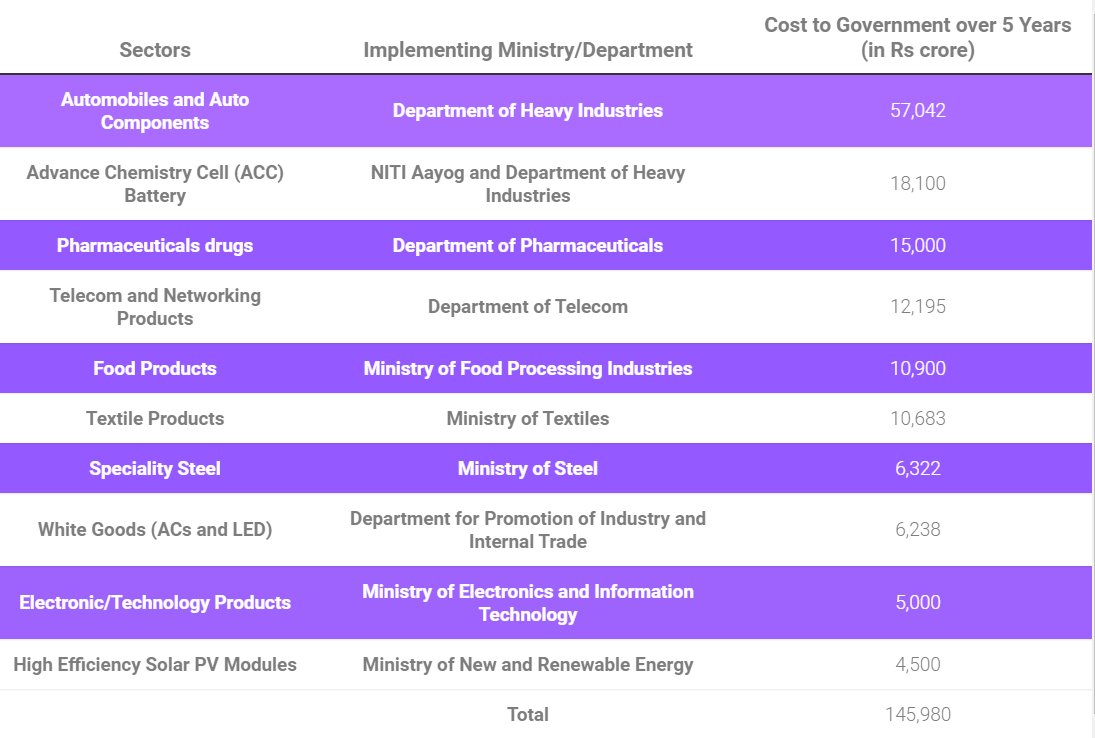 Objectives of the Scheme
To encourage foreign companies to set up their production activities in India. When this happens, we could see more foreign investments coming into our country.
To provide support towards the existing domestic companies to expand their manufacturing units.
To ensure that more employment opportunities are provided to Indian citizens in the manufacturing sector.
Why is it necessary?
According to experts, it is difficult for the government to make sustained investments in capital-intensive sectors like electronics and pharmaceutical ingredients as they have a longer gestation period.
The PLI scheme is based on incremental output. Hence, it is more effective than some of the other grant-based schemes like Mega Food Parks, etc. which produce input oriented products.
Also, India needs to reduce its dependency on China. The aim of a PLI scheme is to incentivise and invite global, capital-rich companies to set up capacities in India. Thus, the scheme is expected to cater to the growing employment demands of the country.
Which sectors already have the PLI scheme?
Around March 2020, the central government introduced the PLI scheme for mobile manufacturing as well as pharmaceutical ingredients and medical devices.
Mobile Phones
The scheme provides an incentive on mobile phones and specified electronic components (such as semiconductors, diodes, printed circuit boards, etc) manufactured in India, to eligible companies, for a period of five years in the following three categories:
(a) mobile phones manufactured and sold by domestic companies;
(b) mobile phones manufactured and sold by other companies (invoice value of Rs 15,000 and above); and
(c) specified electronic components.
Who can apply for the scheme?
The scheme is available to all companies registered in India which meet the threshold requirement of a specified incremental investment (between Rs 100 crore and Rs 1,000 crore) in the next four years as well as incremental sales of manufactured goods.
Note: A maximum of five domestic and five global mobile manufacturing companies and 10 electronic component manufacturers will be selected from the applications received by the Government.
What counts for incentives, and what doesn't?
All investment done by companies on land and buildings for the project will not be considered for any incentives or determine the eligibility of the scheme.
But, additional expenditure incurred by companies on the plant, machinery, equipment, research, and development and transfer of technology for the manufacture of mobile phones, including related electronic items will be eligible for the incentive scheme.

Pharmaceutical ingredients
The PLI scheme for bulk drugs focuses on building economies of scale in over 50 critical active pharmaceutical ingredients, including penicillin G, vitamin B1, dexamethasone, meropenem, atorvastatin and aspirin.
All drugs are made up of two core components—the API, which is the central ingredient, and the excipient, the substances other than the drug that help deliver the medication to your system. Excipients are chemically inactive substances, such as lactose or mineral oil in the pill. APIs are pharmaceutically active and generate a desired pharmacological effect. As of now, India is dependent on China and other countries for APIs.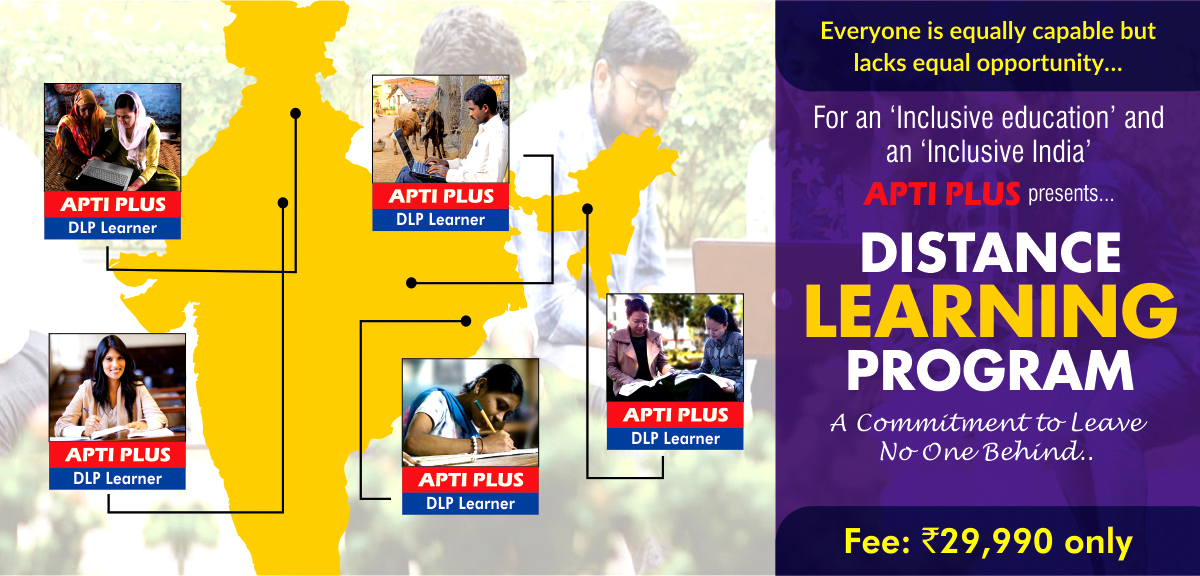 Potential of PLI Scheme
Boost to manufacturing Sector
A strong, vigorous and dynamic manufacturing sector will fuel India's economic growth by allowing companies producing in India to penetrate effectively into the global supply chains across various sectors.
Reduce imports
Apart from enhancing exports, it will also reduce our import dependencies and spur domestic consumption.
Self Reliance
The call for 'Atmanirbhar Bharat' has once again brought manufacturing to the centre stage. It has its significance in driving India's growth and creating jobs in the country at a large scale. India offers an attractive domestic market, with a large population in the educated and earning segment. It also has a strong institutional framework which allows for a smooth functioning of the industry.
Integration with global market
A concerted effort towards attracting substantial investments for the creation of large manufacturing facilities, combined with a sharp focus on efficiency and economies of scale, can help Indian companies and manufacturers become globally competitive and integrate with the global markets.
Spillovers
The scheme will also have beneficial spillover effects by the creation of a widespread supplier base for the anchor units established under the scheme.
A limited number of eligible anchor entities in each of the selected sectors will invest in technology, plant & machinery, as well as in R&D.
Along with the anchor unit, these supplier units will also help to generate massive primary and secondary employment opportunities.
Boost to exports
The current basket of Indian manufacturing constitutes of large volume of low-value products. The scheme aims to correct this by encouraging large manufacturers to bring technology and to build capabilities for high value output thereby providing higher returns to the upstream producers. It will also enable increase in exports.
Strategic importance
The scheme envisages a globally-integrated manufacturing in sectors such as automobile and auto components, pharmaceuticals, telecommunications, white goods and steel. These are crucial sectors in terms of their strategic importance, contribution to the GDP and employment-generation potential.
PIL will encourage domestic manufacturers to seize the emerging international opportunities, given the changing geo-political orientation of the world.
Conclusion
If this scheme goes through precise planning and execution, it could become one of the most vital initiatives that have been adopted in our country.
Given the scale of incentives, the manufacturing sector of the country is set to transform in the next few years and its contribution to the GDP will significantly improve.
Our producers would certainly get the push to cater to the domestic demand, and foreign firms would be encouraged to invest heavily in India. The citizens of India would obtain more employment opportunities as well. It is a win-win situation for all the parties that would be involved!