RUSSIA, UKRAINE GRAIN EXPORTS DEAL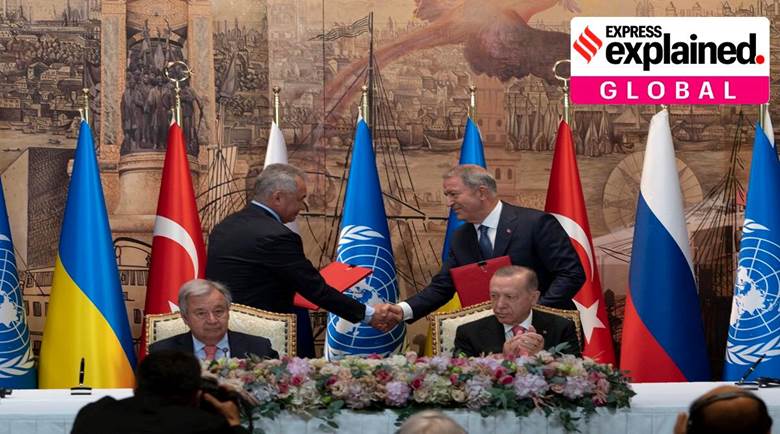 Copyright infringement is not intended
Context: Russia and Ukraine signed separate agreements with Turkey and the U.N., clearing the way for exporting millions of tons of desperately needed Ukrainian grain — as well as Russian grain and fertilizer — ending a wartime standoff that had threatened food security around the globe.
Why was the grain export deal signed?
Ukraine is one of the world's largest exporters of wheat, corn and sunflower oil, but Russia's invasion of the country and naval blockade of its ports have halted shipments.

Some grain is being transported through Europe by rail, road and river, but the prices of vital commodities like wheat and barley have soared during the nearly five-month war.

Ukrainian and Russian military delegations reached a tentative agreement on a U.N. plan that would also allow Russia to export its grain and fertilizers.

What is the grain export deal?
The deal makes provisions for the safe passage of ships.

It foresees the establishment of a control center in Istanbul, to be staffed by U.N., Turkish, Russian and Ukrainian officials, to run and coordinate the process.

Ships would undergo inspections to ensure they are not carrying weapons.

No Russian ship would escort vessels and that there would be no Russian representative present at Ukrainian ports.

Ukraine was expected to export 22 million tons of grain and other agricultural products that have been stuck in Black Sea ports due to the war.
https://epaper.thehindu.com/Home/ArticleView