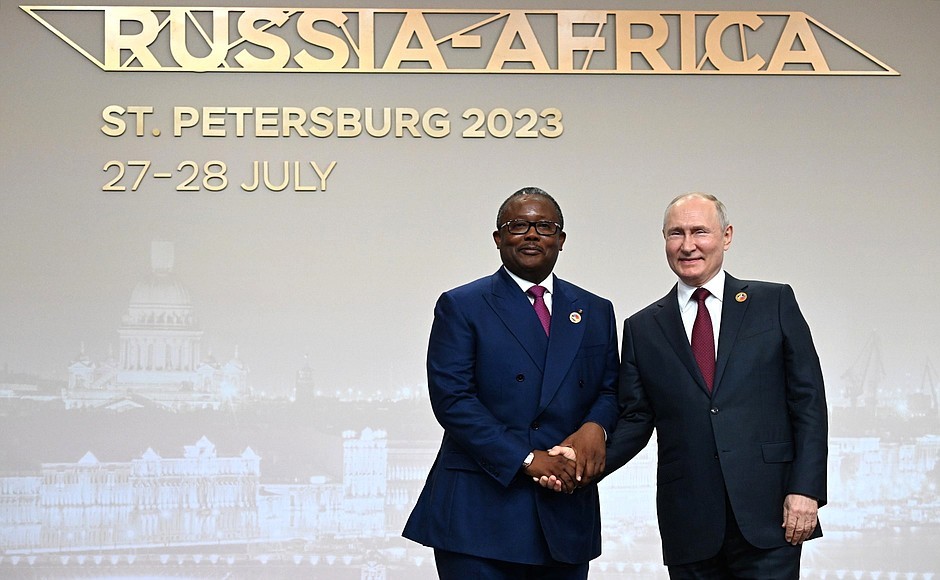 Disclaimer: Copyright infringement not intended.
Context
The second Russia Africa summit took place on 27-28 July in St. Petersburg.
It was called the Russia-Africa Economic and Humanitarian
Outcomes of the Summit
Grain Donation
First, Russia has disrupted Ukrainian grain supplies and wants to fill that breach but is doing little which is not commercially feasible.
It has announced up to 50000 MT grain donations to six counties Burkina Faso, Zimbabwe, Mali, Somalia, Eritrea and Central African Republic soon.
Mineral Fertilizers Exports
Secondly, Russian producers of mineral fertilizers are prepared to double their exports to Africa by 2029.
Here, Russia has 10 percent of the African market. Since 2018, Russia has already doubled its fertilizers exports to Africa to 1.6 MT.
Russian fertilizers are used in 25 African countries mainly South Africa, Morocco, Senegal, Tanzania, and Côte d'Ivoire. Most of these were represented by Presidents or PMs at the Summit.
Democratic Multipolar World Order
Thirdly, the summit, enmeshed in Big Power rivalry, was a truncated one, compared to the first edition in 2019. Instead of four days, it was held over two days.
Of the expected 40 countries, 17 turned up at a head-of-state level.
Yet this was the largest group of Heads of State to visit Russia after the start of the Ukraine crisis so the impact of that is not lost as Russia seeks 'the formation of a fair and democratic multipolar world order'.
Admission of AU TO G20
Fourthly, Russia has an opportunity to be responsive to Africa as the battle for the Global South heats up. Russia said it expected the African Union to be admitted to the G20 which India has initiated.
Closing Remarks
Through this summit Russia wanted to energize Russia-Africa partnership, and get its support against 'US hegemony and Western neo-colonialism'.
Several African leaders thanked Russia for its support in their liberation struggles, and the 'Declaration' promised Russia's assistance to obtain compensation for colonialism.
There were some gains for Africa but no major breakthroughs were expected nor obtained.
PRACTICE QUESTION
Q. Africa is a "theatre" for Russia's geostrategic interests rather than a destination itself. How has the invasion of Ukraine changed the Russia-Africa Relations? Explain.
https://www.firstpost.com/opinion/second-russia-africa-summit-moscow-has-an-opportunity-as-the-battle-for-global-south-heats-up-12935692.html