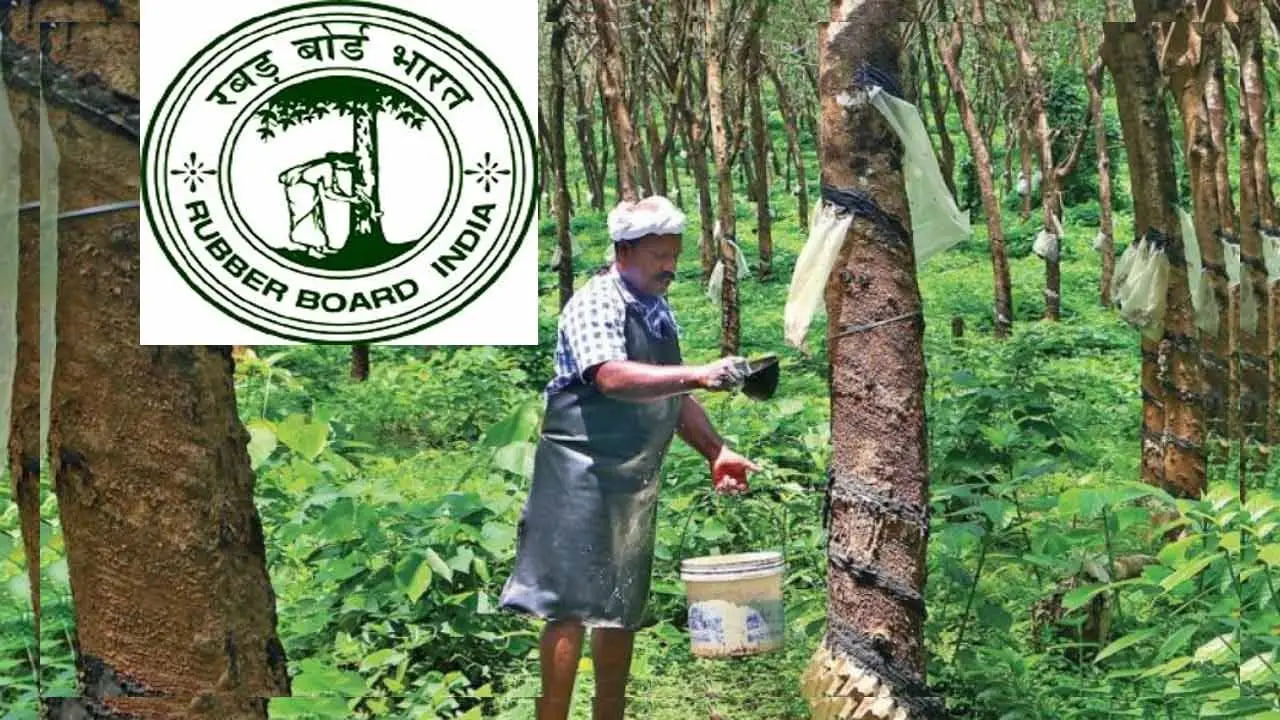 Copyright infringement not intended
Context: The Centre has issued a clarification on the proposed Rubber Bill and the role of the Rubber Board, stating that the new Bill aims to introduce some reforms that would facilitate the development of the natural rubber sector, covering cultivation, marketing and manufacturing.
Details
At the meeting organised by the Rubber Board, the Additional Secretary, of the Ministry of Commerce & Industry, said that the functions of the Board will remain as before. Certain amendments are suggested in the Bill only to enhance the efficiency of the Board.
The Rubber Bill was drafted after soliciting the opinions of all stakeholders in the rubber industry and the public.
Rubber Board
The Rubber Board is an organization established by the Rubber Act 1947, to promote the growth and development of the rubber industry in India.

It is responsible for various activities related to research, training, extension, marketing, statistics, labour welfare and policy formulation for the rubber sector.

It operates under the Ministry of Commerce and Industry, Government of India, and is headed by a Chairman appointed by the Central Government.
Key Functions of the Rubber Board
To undertake, assist or encourage scientific, technological or economic research in the field of rubber cultivation, processing, product development and utilization.
To collect and publish statistics on rubber production, consumption, export, import, prices, stocks, etc., from various sources such as estate owners, dealers, manufacturers and international agencies.
To provide technical advice and guidance to rubber growers on various aspects of rubber production and quality improvement.
To train students and farmers in improved methods of planting, cultivation, manuring, pest and disease management, harvesting and processing of rubber.
To improve the marketing of rubber and rubber products, both domestically and internationally, by providing market information, grading and quality certification services, facilitating trade fairs and exhibitions, etc.
To secure better working conditions and welfare facilities for the workers engaged in the rubber industry, by implementing labour laws, providing social security schemes, health care services, housing facilities, educational assistance, etc.

To perform any other duties that may be assigned to the Board by the Central Government or prescribed by the rules made under this Act.
Must-Read Articles:
NATURAL RUBBER: https://www.iasgyan.in/daily-current-affairs/natural-rubber
https://www.thehindubusinessline.com/markets/commodities/centre-allays-fears-over-new-rubber-bill-says-board-will-continue-to-function/article67080265.ece