Pseudomelanistic tigers in Odisha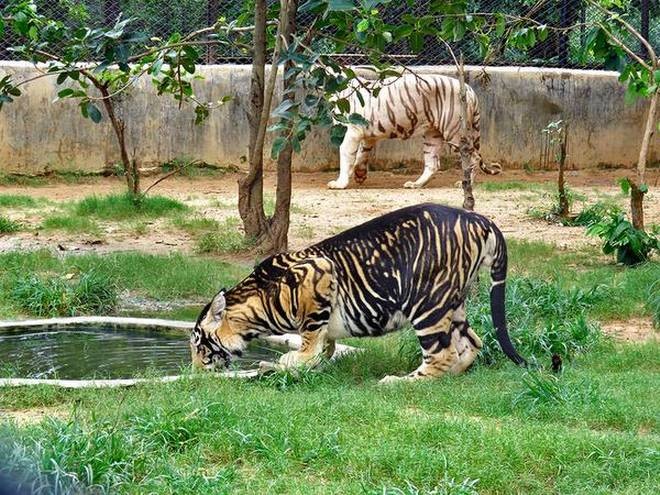 Disclaimer: Copyright infringement not intended.
Context: An estimated 37% of Panthera tigris in the Similipal Tiger Reserve (in eastern India) are pseudomelanistic, characterised by wide, merged stripes.
What lead to the pseudomelanistic tigers?
This is the result of a rare mutation in one gene, Transmembrane Aminopeptidase Q or Taqpep, recessively inherited variants of which are responsible for the marks in domestic cats and king cheetahs.
The mutation is rarely seen in tigers outside Similipal.
With shrinking habitats, the tiger population becomes increasingly isolated.
This causes inbreeding, resulting in a lack of genetic variation, making them prone to extinction.
For the endangered animal to survive and thrive in the wild, there needs to be more genetic variation.
The population at Similipal Tiger Reserve is small and potentially disconnected from other populations.
Genetic rescue should benefit the population by increasing heterozygosity and decreasing the probability of inbreeding depression. Careful consideration would be required when selecting the immigrant.
https://www.thehindu.com/sci-tech/science/how-and-why-these-tigers-in-odisha-changed-their-stripes/article36443586.ece?homepage=true